Mobile geeks from various parts of Colombo's mobile developer community got together for their third mobile meetup on the 29th of July at Exilesoft. Conducted by Chinthaka, a .NET Tech Lead at Exilesoft with over 6 years of enterprise software dev under his belt, the meetup focused on the essentials of developing Windows Phone apps.
Building on basic knowledge about XAML and WPF, CHinthaka demonstrated the key aspects of Windows Phone development – from setting up the environment to store submission and monetization options, with a hands on coding session to introduce the audience to the best practices such as MVVM.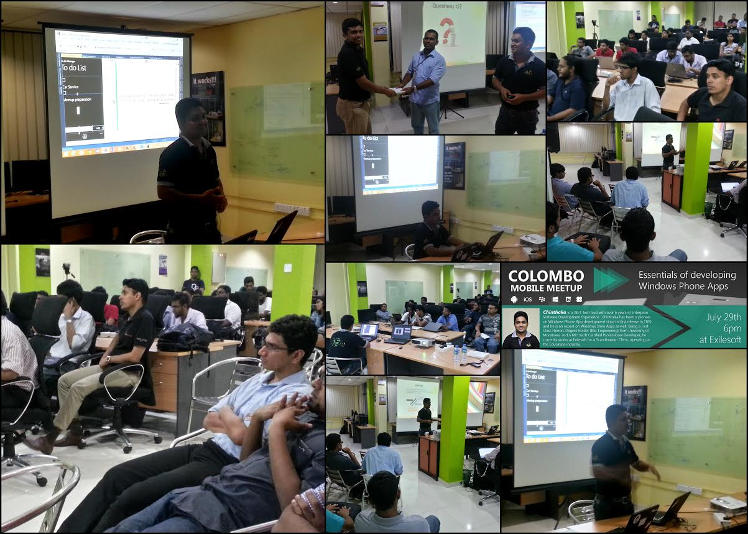 The full line up of what was covered was:
Setting up the environment
Development choices
Hands on session with MVVM pattern
Application life cycle
Packaging
Testing
Store submission
Monetization options
What's next…
Overall, it was a pretty good data-sharing session for developers who had yet to take the plunge into Windows Phone Development.  If you're interested, keep an eye on @CmbMobilemeetup, and /www.meetup.com/Colombo-Mobile-Meetup/.