You can experience Facebook via virtual reality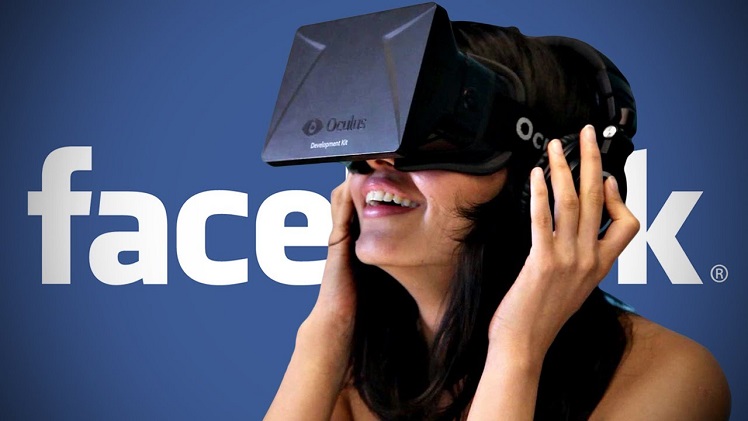 Apparently Facebook believes that one day we can all connect with friends and family via virtual reality, so users can eventually experience someone's vacation as though they're right there with them (not creepy at all).
Chris Cox who is the chief product officer said Facebook is already developing virtual reality apps that would help enhance sharing, providing a fuller picture of what the social network is doing.
Facebook acquired Occulus VR in 2014 for $2 Billion and have also said users and celebrities will be able to create their own VR content, and send it to others.
Cox also discussed how film demos created for VR headsets will enable wearers to see and experience a whole new world. Facebook plans to build on this concept to make sharing even more personal among friends. Although the tech is already under development, Cox says not to expect the headset anytime soon.
But first, let me take a selfie, in 3D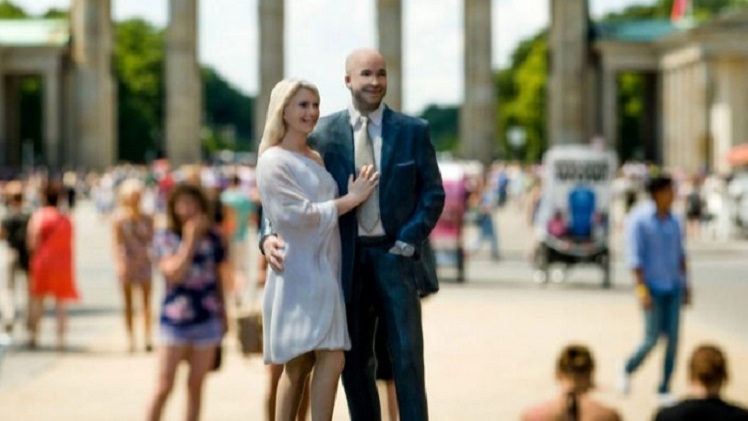 This one is for those of you who are selfie fans, yet not completely satisfied with it.
Dusseldorf-based DOOB 3D is able to produce a highly detailed, four-inch figurine of your body, basically a 3D selfie.
Although making one is no easy task; 54 DSLRs, 54 lenses, a complex 3D modelling pipeline, and an $80,000 full-colour 3D printer, and even a room-size scanning booth are needed to print just one selfie. The scanning booths AKA Doob-licators) are placed in strategic locations throughout the world and so fart here's one in Dusseldorf, one in Tokyo, one at Santa Monica Place in Los Angeles, and one in New York City's Chelsea Market. The DOOB shop in New York has been a pretty big hit with around 500 customers over the winter holiday season according to, Michael Anderson, CEO of DOOB 3D USA. Apparently about 10 percent of the booth's customers got their pets Doob-licated.
Each Doob-licator comprises of 54 Canon EOS Rebel T5i DSLRs which are arranged in nine columns of six cameras each. A customer poses and the Doob-licator operator shoota all the cameras at once, creating a full-body scan in a fraction of a second. Thee images are then processed via the company's proprietary software, which creates a 3D model of the subject and printing (which by no means is a fast process) takes place. A high-resolution laser-sintering 3D printer uses a resin polymer material, and the full range of CMYK colour is added to each powder layer as it's printed. With a top printing speed of 1.1 inches per hour and a process that sometimes involves thousands of layers of powder, the process takes a few hours for the smallest-size DOOB and half a day or more for the larger ones.
A life-size statue can cost up to $75,000.
Contact lens that gives you superhero vision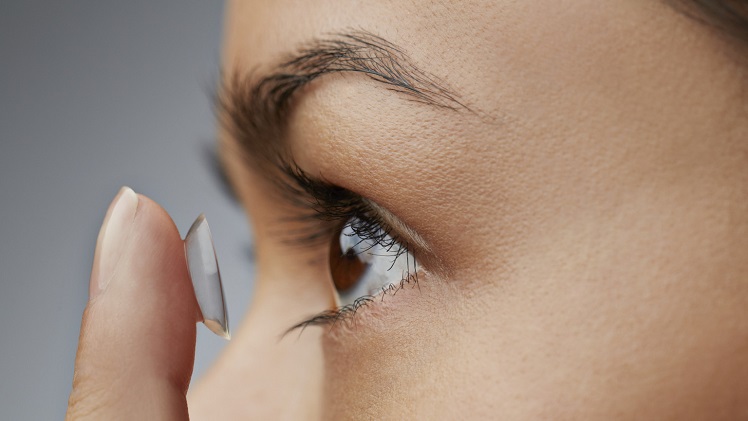 For those of you who wish they had superhero vision, A contact lens that work with the help of complementary smart glasses could help people see clearly now (note the Bob Marley reference).
Developed by researchers at the Ecole Polytechnique Federale de Lausanne (EPFL) in Switzerland and funded by DARPA, these telescopic contact lenses contain a super thin reflective telescope inside a 1.55mm thick lens. Within the lens, small mirrors bounce light around, expanding the perceived size of objects and magnifying the view up to 2.8 times (think of it as looking through low-resolution binoculars).
To activate, simply wink your right eye for magnification and left eye for normal vision. The lenses will come with complementary smart glasses that have the ability to differentiate winks and blinks by electronically selecting a polarization of light to reach the contact lens.
This innovation is an update from a previous model that was announced back in 2013 where the first model of lenses, designed for people with age-related macular degeneration (AMD), featured magnification that was always on.