It's been 4 years since we celebrated the end of a bloody war and said goodbye to an era of fear and chaos. During these 4 years, a lot has changed, however the scars from this conflict still remain, particularly up North.
While these scars won't go away anytime soon, it's not like nothing is being done to heal them, as there have been initiatives carried out to heal these scars over the past 4 years and there still is, so as to help the North of Sri Lanka get back on track.
One of these initiatives is the workshops which 99X Technology holds at the University of Jaffna with the aim of contributing to the national reconciliation and welcoming the youth of the North to this new era.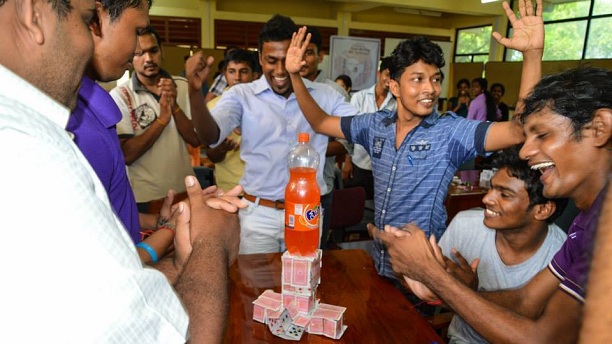 This 1st of these workshops was held last year, and the 2nd was held recently between the 23rd and 24th of August themed 'Life Skills Development'. The workshop was carried out by a 15 member team which included the CEO of 99X Technology: Mano Sekaram.
The introductory session of the workshop kicked off with a speech by Mano, talking to the students about the world outside beyond Jaffna, to inspire them to join the many talents which Sri Lanka will offer to the world in the future.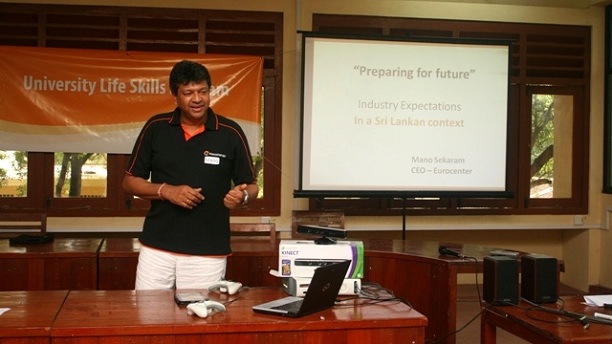 During his speech Mano boldly claimed, ''Jaffna can eventually become the next Silicon Valley with all the transformation taking place both physically and psychologically. We want to help them build their own personality brands with the blend of technical and organizational skills." This is something we are all hopeful in looking at and is possible, after all Jaffna is still a blank canvass that is being redrawn with new life as it recovers.
Commenting on the workshop itself, Mano stated, "It was heart-warming to interact with the youth of Jaffna and make them feel that they're as equally Sri Lankan as we are."
Following Mano's speech, Luckshika Dhayaparan, former University of Jaffna alumni and current intern at 99X  Technology, gave another speech on the importance of maintaining a positive attitude and how that helped secure her place in this fast paced industry where things change in the blink of an eye and one must be able to adapt to them like a US Navy SEAL.
Afterwards, day 1 concluded with an interesting as well as relaxing twist: a cricket match, 99X  Technology vs. University of Jaffna! (Ok maybe not relaxing but definitely interesting) Sorry to disappoint you folks, but we have no idea who won the match.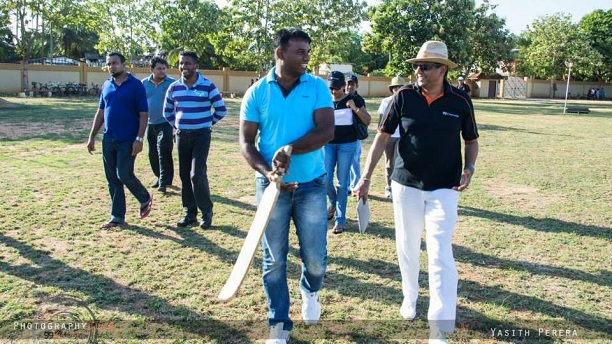 Day 2 of the workshop consisted of various topics that were designed to be helpful to the students in the future such as: the career options available upon graduation, how to think like an engineer and become one, the importance of being a team player, how to create innovative products and put them on the market, along with an interesting session on Agile.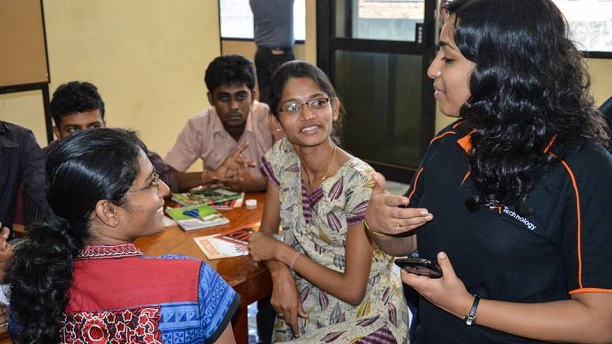 After all of it was said and done, Dr. Charles Eugene, Head of the Department, commented on it stating, ''this has definitely helped the students to decide their future career goals which will contribute to their self-improvement and betterment of the society.'' He also added that it had gone a long way in increasing the determination, team spirit as well as communication amongst the students.
This was indeed a very commendable effort by 99X  Technology. Two thumbs up from us, for giving this valuable experience to the students up in the impoverished North.