Accusoft is a privately held software company headquartered in Tampa, Florida. They provide a full range of document, content and imaging solutions as enterprise-grade applications, cloud services and software development kits.
Edocr, on the other hand, is focused on business document sharing, and was founded and led by Manoj Ranaweera. They do document publishing and make it easier for prospects and customers to find document content. Initiated in 2007, the SaaS (Software as a Service) is used by thousands of professionals and businesses, empowering publication of marketing, sales, operations, customer service and financial documents, like a more business-oriented Scribd. They've just been acquired by Accusoft.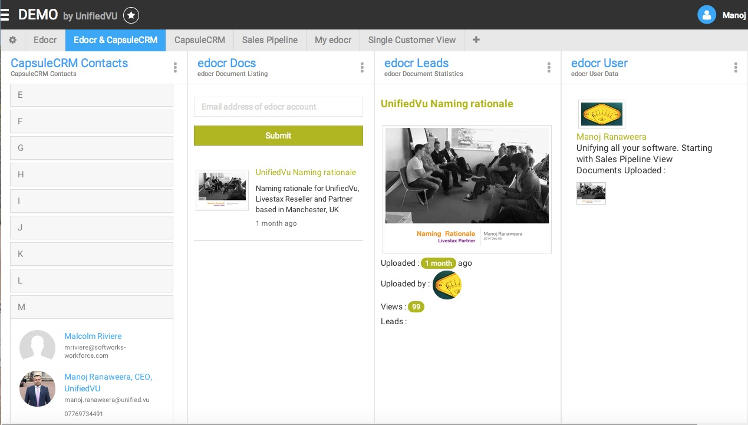 According to Jack Berlin, CEO Accusoft, edocr provides Accusoft with a wealth of information and resources for a customer base that's largely made up of small businesses. Accusoft plans to make edocr free for use and will offer Accusoft Cloud Services as a part of edocr product. New free accounts, which are to be offered to all existing users and new signups, will be given 1000 document quota, a significant boost from current 10. In addition, edocr business users can also use the existing features of edocr, and with developments in the future, they will also be able to use the integrated Accusoft cloud products as a part of their document workflow.
When asked if profits will drop for either company with regard to the acquisition, Manoj Ranaweera stated that Accusoft is not interested in making profits immediately, but rather, that their focus is on getting the site used by more and more people and businesses. Once the usage is up, then other plans will be put into action.
"Since founding edocr in 2007, edocr's mission has been to find new and exciting ways to provide maximum return for documents which could be shared publicly." said Manoj. "We achieved this via not just creating a destination site loved by professionals and businesses from 200+countries, but extended the functionality into many partner solutions from CRM, customer support to marketing automation. We are very excited to join forces with Accusoft and take edocr to next stage."
Manoj and the team have moved to their new venture, UnifiedVU. Their new objective, they say, is the create a £100 million business in 7 to 10 years by transforming how businesses use software. It looks like we now have a new company to add to that watch list.