Continuing from our previous article where we discussed about how to dress up your naked LinkedIn profile, here are some more valuable tips to get you going with dressing up and building a professional online reputation.
Be Visible and Valuable – Having a well-created LinkedIn profile with good connections would only be useful if you are being visible via frequent engagement. Make yourself the go-to resource in a specific area of interest and build your reputation within your connections. Post content that would add value to your network or group with current and interesting stuff. One way to enhance your presence among your network is to post content with an image and an engaging headline, or it can even be a thought-provoking question which would entice your network to engage with you.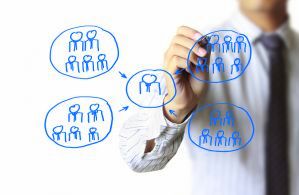 LinkedIn Endorsements – This is a great way in which you can boost your visibility and credibility of your personal brand. Whenever you receive or give an endorsement it would show up in the LinkedIn news feed which results in more visibility. For you to be able to receive relevant endorsements, make sure you list all of your skills and expertise in your profile. It would show up in the bottom part of your profile in the order of the skill/expertise that you have been most endorsed for.
Be Active on LinkedIn – Being active on LinkedIn groups carries a number of benefits to a user. Here are a few: Share thoughts and ideas with industry experts on your area of interest, build a rapport with members of your industry, stay up to date with the latest in your area of interest by being active in quality groups, share your personal content and to receive quality feedback, be present in a number of groups in LinkedIn but select 3-5 quality groups that are relevant and active to frequently engage with. Trying to engage with all the groups that you are in is a time consuming activity and you might fail to build a strong reputation as you desire. When engaging, do so in a professional manner.
If you're unable to find groups that are completely of your interest, you can create one. It could be one of the best online marketing resources that you would ever invest in as it allows you to accumulate a greater number of followers for your brand and build strong relationships. So there you have it.
What techniques do you use to connect and engage on LinkedIn and how well have they worked for you? Drop us a line in the comments section and let us know.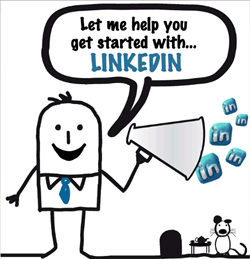 Find out more here about the "Social Selling – Leads from LinkedIn" workshop organized by zMessenger and conducted by Logan Nathan on the 22nd of October, 2013 at Hotel Galadari.
Logan is a LinkedIn trainer and brings to the table extensive experience consulting and training hundreds of professionals all over Australia on the merits of building an online reputation using LinkedIn. This workshop is the first of its kind in Sri Lanka and helps you take your LinkedIn presence and social selling initiatives to the next level." The Digital media partner is Readme and print media partner is Ceylon Today for this upcoming event.