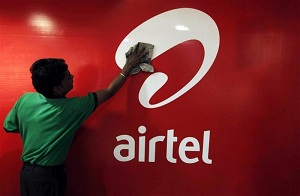 A few days back, Bharti Airtel issued a statement (read source) on changes to its top-level management. Gopal Vittal is slated to take over from Manoj Kohli as the Managing Director and CEO for Airtel's operations in South Asia. Unfortunately, Airtel Lanka, located a country below the parent company, doesn't seem to have gotten a copy of the press release.
Also read Airtel making plans to leave Sri Lanka?
When questioned by us, the first response from the representatives from Airtel was 'who'. Supposedly, due to the mispronunciation of Mr Vittal's name, the 'who' came in twice. Followed by a 'please be on line'. A few seconds later, Airtel Lanka confirmed what we already knew, "Mr Vittal is the joint MD of Bharti Airtel". Our second question to them was an innocent update on the Etisalat deal to which they refused to comment "on media speculations".
Bharti has announced that Kohli, a veteran at Bharti Airtel, will take over as MD of Bharti Enterprises, the holding company of Bharti Airtel. The new post at Bharti Enterprises has been created to maintain professional oversight on a lot of companies that don't come under the Bharti Airtel umbrella.