Well, we got all the way to Sports. Two more Bestweb categories lie ahead of us: Travel and Tourism and Public Service and Educational. Now before we get to re-categorizing, let's point out that Bestweb has ignored one of the greatest resources of the Internet: community websites.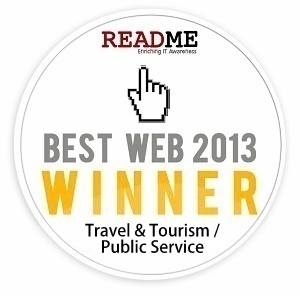 That's right. Forums. Wikis. All those places where people meet and argue and share opinions and knowledge. These are the very foundations of the Internet: these were the stepping stones of the networks that would eventually grow and cover the globe.
So yes, we'll be having another category: Community and knowledge-sharing.
Now on with the show.
Travel and Tourism is an odd category. It makes one think of Sigiriya, Point Pedro and Singaporean highways, of dreary websites for airlines and travel agencies. Or, at most, websites for hotels and resorts. What, then, is yamu.lk, which reviews places, doing there? Why is a somewhat similar website – tasty.lk – elsewhere in the consumer category? In comes public service. Aha. Suddenly, it all becomes clear. It's simply a case of miscategorization.
Read Alternate BestWeb #4 here.
TRAVEL & TOURISM
One major problem with travel and tourism sites is that they tend to be .com or .travel sites. Seriously: I've come across some gems in the .travel domains.
GOLD
Bestweb.lk pick: www.yamu.lk (re-categorized below)
Our pick: www.mountlaviniahotel.lk
Out of all the .lk travel and tourism sites, only Mount Lavinia Hotel managed to break out of the visual box and go for something different. The feel of Mount Lavinia is communicated the instant you see the front page. A great balance of images and fonts. Plus, it's one of the most functional sites, from the excellent categorization to the booking form on the homepage itself.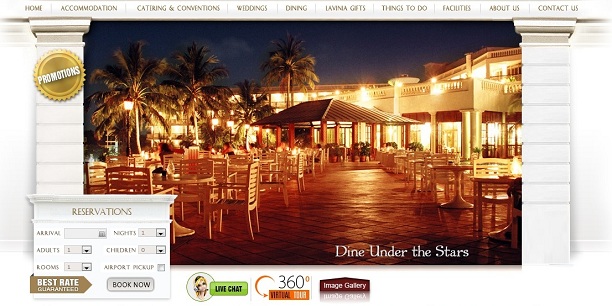 SILVER
Bestweb.lk pick: www.elephantcorridor.lk and www.randholeeresorts.lk
Our pick: www.unitedholidays.lk
While visually "acceptable" (meaning good), the amount of work and functionality put into this website elevates it to Silver. The site's a treasure trove for anyone taking a trip to/through Sri Lanka, for it categorizes hotels, activities, places, events – even an interactive map which, while behind Google's, wins points for being a very comprehensive browsing solution.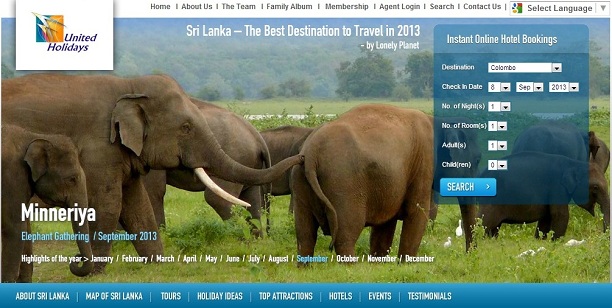 BRONZE
Bestweb.lk pick: www.mountlaviniahotel.lk
Our pick: www.mclarenshotels.lk
Slightly too formal for our taste, mclarenshotels.lk nudges into this spot through technical and functional competence. The fact that most of it's competitors at the Bronze level (like Kingsbury's website) have broken links and [img] tags strengthen its position.
Notable mentions:
www.layahotels.lk – Very image-heavy with broken [img] tags on the front page itself: nevertheless, it has potential.
PUBLIC SERVICE
GOLD
Bestweb.lk pick: www.nce.lk
Our pick: www.yamu.lk
Did you ever think Yamu would end up in Public Service? Nevertheless, yamu.lk is doing the whole public (Sri Lankan and foreign alike) a service – and it's doing it so well that thousands flock to it every day.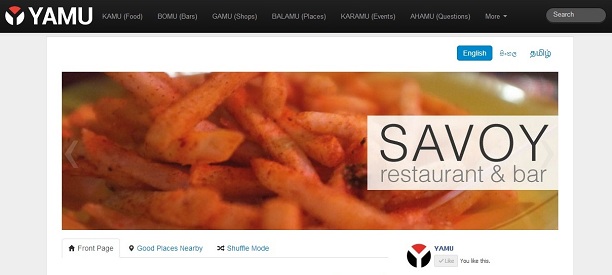 No Silver site found. Between Yamu and the Bronze there is a vast gulf of Absolutely Nothing.
BRONZE
Bestweb.lk pick: www.goldentemple.lk (Bestweb's Silver)
Our pick: www.helpinghills.lk
Helping Hills is a volunteer program helping the poor people of Sri Lanka, and it has a very clean, tidy website to match. It's also contributing a lot more to the world than a  temple website running advertisements.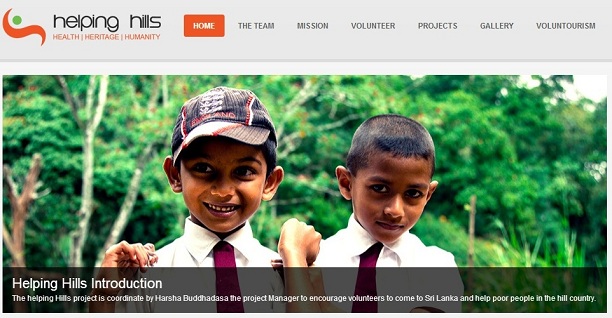 Note to BestWeb.lk judges: I fail to see what www.nce.lk and www.goldentemple.lk are doing in this category. One is a website that only private sector employees would use to look up businesses, and the other is a religious advertisement with bad alignment formatting.
*WINNERS RECEIVE PERMISSION TO USE THE README BESTWEB 2013 AWARD GRAPHIC ON THEIR WEBSITE. It's no big deal, you can grab it off the top of the article. Didn't win? Talk to us and we'll let you have that shiny badge.