It began, as many good things do, with a simple thought. In our case, we thought: we can do better.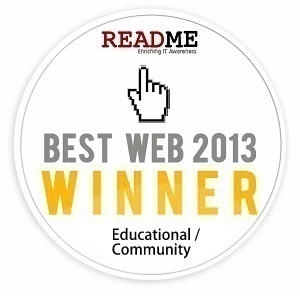 Now let's not be too melodramatic: we started the #AlternateBestweb as a biting parody. A harsh criticism of what many felt to be skewed practices, bad taste and unprofessional self-congratulatory practices. I'd like to think we stuck to our vision – but somewhere along the line, as the Readme team started investing more time and effort to digging out the very best of the .lk interweb, we began to look upon this as something slightly more than a critique. We began to look upon this project as a step – small, perhaps, but a step nonetheless – in the right direction.
Two more categories lie ahead of us. Educational, which we decided merited a category of its own, and our self-imposed Community category. Let's see what we got.
Read Alternate BestWeb #5 | #4 | #3 | #2 | #1
EDUCATION
GOLD
Our pick: www.google.lk
How many times have you Googled things you don't know? I myself have lost count.
Event better: how many Sinhala and Tamil-speaking people have done the same, using Google.lk's language-specific, localized search? I know dozens of people who consider Google's Sinhala and Tamil search nothing short of a blessing.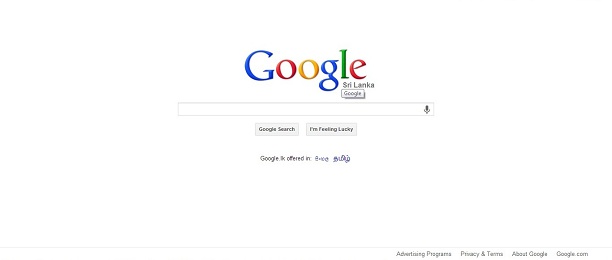 One can argue that Google is a search engine. One can argue that google.lk is just an extension of google.com. Be that as it may, it is the greatest online educational resource this country has. Bravo, Google. Thank you.
SILVER
Our pick: www.bit.lk
We were very honestly surprised by this one. Currently, it's one of the most concise, useful educational sites in Sri Lankan history, even given its very narrow domain. One can learn everything there is to know about the BIT degree programme – the layout is intuitive to the point of genius, even if the site doesn't employ many showy gimmicks to catch the eye. Above all, the site is extremely up to date.  Hiding behind this is vle.bit.lk, an old information portal that, despite its old age, still measures up to standards.
It's ironic that many institutes with prestigious (and expensive) international degrees don't have sites half this good.
BRONZE
Our pick: www.apiit.lk

We stand corrected. APIIT relaunched it's website last week, fits that gap between silver and oblivion. While the site is clean, up-to-date and informative. navigating it is tedious – be prepared to read a lot. A shout out to the developer who sent this in.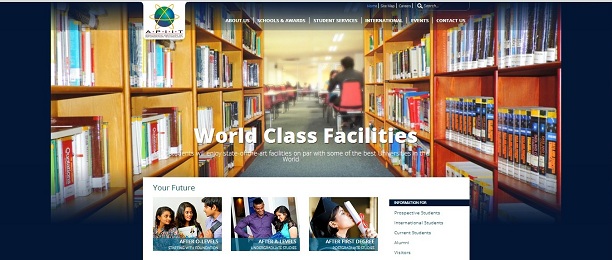 Notable mentions:
www.coursefinder.lk – We really, really hate the design and the homepage makes us wish we were color-blind. But for all that, this site has some amazing functionality and usefulness unmatched anywhere else. If only this were designed better.
www.lankantutor.com – A project by a student for ALL students. Lankantutor explains the entire A/L syllabus with custom videos – or at least, that appears to be the plan. Very clean design, thoroughly impressive content. We expect this to grow.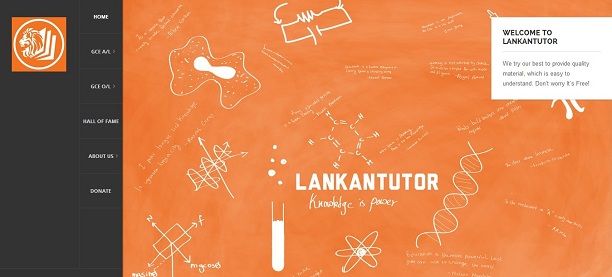 COMMUNITY
Now we're talking! Literally. Forums and discussion sites are the true core of the Internet – they were how the Internet began, and despite the rise of web pages, the forum has been the beating heart of the world wide web.
But when reviewing these, we had to develop a separate set of policies. A forum or a community is only as good as the people in it and the information it has to offer. Most of them are optimized to load fast and don't have many graphics. Almost have their own unique forum quirks. Look to Reddit for a good example.
Compounding the problem is the fact that very few forums actually have .lk domains. We're forced to choose ONE site. Just one.  And that site is… GAMER.LK
Gamer.lk is a very close-knit community of gamers and computer hardware people. The site's been around for ages and had its good times and bad.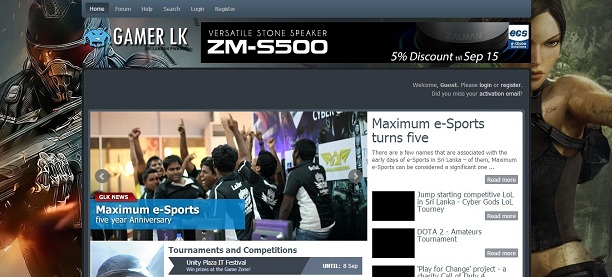 GLK (as it's called) and its efforts, such as the Sri Lankan Cyber Games, play a massive role the growth of online gaming in Sri Lanka, fostering communication and competition between entire mini-communities of people from all over Sri Lanka. It's also one of the rare places where one can have a fairly intelligent conversation.
Notable mentions:
www.elakiri.lk – Armed with a .lk domain, Elakiri has grown from one of Sri Lanka's best community sites into a pool of bigotry, hate, classifieds advertisements and shared pornography.
*WINNERS RECEIVE PERMISSION TO USE THE README BESTWEB 2013 AWARD GRAPHIC ON THEIR WEBSITE. It's no big deal, you can grab it off the top of the article. Didn't win? Talk to us and we'll let you have that shiny badge.
*the curtain falls*
Are we done?
Yes.
For now.
Let's give a clap, ladies and gentlemen, to yourselves – and your curiosity, which brought you this far. Another clap for the winners: we can assure you they deserved it. We don't lie. A rose by any other name is still as sweet.
And lastly, a final round of applause for Professor Gihan Dias, head of the .lk domain operations and a true gentleman, who had the civility and wit to acknowledge this project of ours as a catalyst for some much-needed change.
This is the Readme team, signing off. Let's hope bestweb.lk steps up their game and delivers some honest decisions for once – if not, we'll be seeing you next year!