[bsa_pro_ad_space id=1]
Cloud computing has taken some pretty hefty strides in the way we perform our daily tasks. Everything from photos to the tasks we collaborate on are stored online and accessible from anywhere at any time. Joining the fray of services such as Google and Dropbox, Amazon too has released a mobile app which allows users to store and access documents saved in its Cloud Drive service.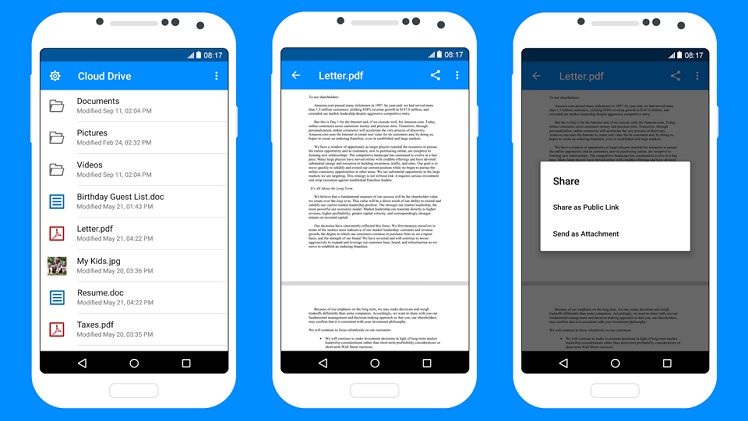 The Amazon Cloud Drive app (aptly named don't you think?) is available for iOS, Android and Kindle devices. It allows users view all documents stored in their Amazon Cloud account and can be accessed from anywhere if you're logged in. In addition, it also acts as a mate to its existing desktop cloud client.
The app shows off a relatively new change to the way documents were stored on Amazon's service. Operating similar to iCloud(hopefully without the image leaks), it requires users to launch a corresponding application depending on what needs to be done. For example, a video app is required to watch videos and a photo-viewing/editing app is required to access photos.
It makes sense that for Amazon to venture into cloud storage, mainly because Amazon Web Services (which is the company's cloud computing arm) host databases for major companies such as Netflix and Airbnb.
For those already into other cloud storage services, there aren't that many features that would make you want to jump ship to Amazon, except for the price factor. For $60 per year, you can have unlimited document storage and for $12 you can have unlimited photo storage per year. Purchase both and you're looking at $6 a month and literally unlimited storage for all your documents and photos.In comparison, Google charges $100 a month for 10TB of storage whilst Dropbox and Apple each charge $10 a month for 1TB.