Android One's been something we've been looking forward to. And finally, it's here: the Micromax Canvas A1, for Rs 15,990 from Micromax.  We went and checked out the phone, and while we couldn't get any pictures with the good camera, we did manage to piece together enough data to tell you what it's like.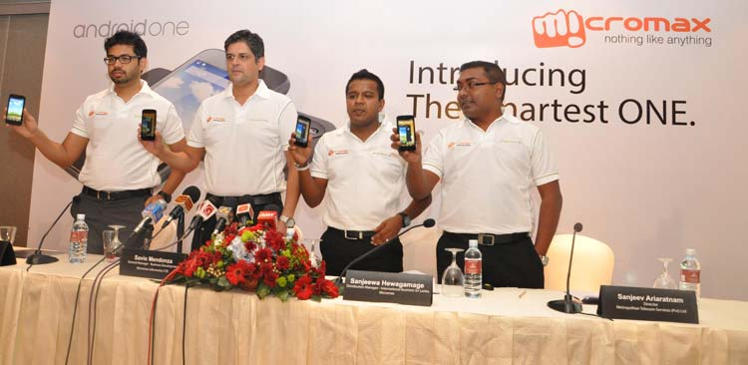 Now before we proceed, 16,000 rupees is cheap. Really cheap. I could always point you in the direction of the epic Lumia 525, but that's not the point: the point is a cheap, up-to-date Android phone. With a touch of bling. How does it fare?
The looks and the feels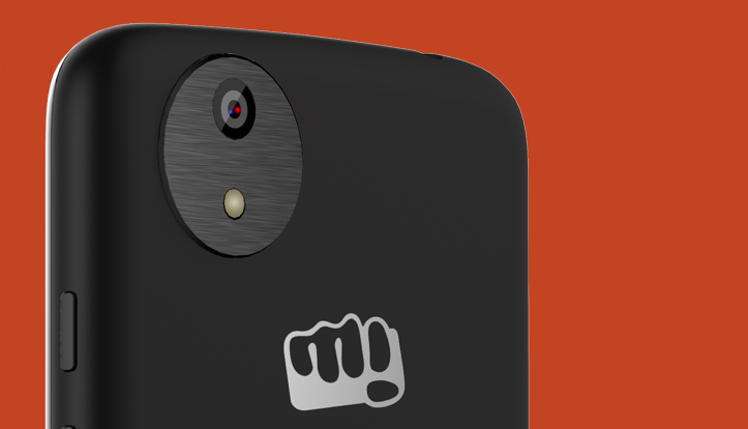 To be honest, we kind of expected the look. Phone reviewers, like the fine gentlemen on Firstpost (yes, for once we did our homework before going to the shop), call its looks "minimal" and "suitably reserved". We call it "plain". The phone's not ugly, but clearly nobody at Micromax has looked at it and thought "Oh, let me spend a couple of million dollars more on a better design." In fact, the Micromax Canvas One looks like the Dialog q243 we reviewed a while, which is to say (again) plain in a rather Nexus-like way.
In this plain front is a 4.5-inch IPS display. At the back, that metal Lumia 1020-like camera piece, with a 5 Megapixel camera built in. Below that is the punch-you-in-the-face logo of Micromax and a little bit of text saying "androidone".  The back is rubberized and quite comfortable.   It ships with a 1700 mAH battery, the usual disposable headset, and the usual data cable.   There's space for two SIMs in there.
This is perfectly alright.  This is, after all, what you're paying for: a budget smartphone.
As the graffiti said in Cyborg 2, the soul is in the software.
Indeed, the biggest hook of the Android One is that it's got stock Android out of the box. Now, this probably doesn't ring a bell with most of the people who buy phones at this price range, but Android enthusiasts know it's important to have the latest version of the OS, especially when the alternative (at budgets) are the likes of Ice Cream Sandwich.
The Micromax Canvas A1 ships with Kitkat – Android 4.4 – right out of the box. And boy, is it fluid. The model we used was as fluid as a Nexus 5, and that's quite impressive.  The plague of every budget phone is the little lags that lie beneath the smiling homescreen, but the Canvas A1 zipped through everything with ease. It does indeed feel like a Nexus – touch-screen home buttons and all.
Indeed, when we found a friend with Asphalt 8 Airborne on his A1 (which he had acquired from India), we were surprised to see how well the game played. No lags. None. And it has Google Now. "OK Google" works. That's a win.
What works, what doesn't
Of course, the OS alone isn't responsible for all this smoothness – there's a quad-core 1.3 Ghz MediaTek processor and 1 GB of RAM, which by any means of reckoning is good stuff.  We won't go into performance benchmarks, which honestly are redundant on these types of devices – if you want to break AnTuTu records, you shouldn't be spending Rs 16,000.
The one possible breaker is the screen.  Mahesh, who's admittedly used to the finer Androids in life, points out that it's about as legible as a rock. It's not THAT bad, but good luck typing a message in the sunlight. You can't. The colors are decent, but best used out of strong light.
The camera is also meh, reminding us that 5 Megapixels is just a number. It's about on par with the 5 MP camera on the back of my Lumia 525, which is to say, it captures massive images that look nice when scrunched up down onto an Instagram feed, but look downright hideous when you put them on a PC and view them at full size. The camera app is the latest from Google, and it's leagues ahead of most stock shooter apps. You get HDR, Lens Blur, Photospheres – the works.
Battery life is the one thing we couldn't honestly test. 1700 mAH is little compared to the juggernauts of today, and our 30-minute gameplay of Asphalt took out a good 15% of the battery.  Expect the phone to handle 3G with ease, but not for a full day of very active 'net usage.
The excellent news is that the dual SIMs let you have two 3G connections. We see people doing this a lot – when there's no WiFi, the logical thing is to keep a SIM with a data package on standby.
Is it a great phone? No.  It's a good phone. It' made compromises, but acceptable ones.  We're hesitant to recommend it as our pick for the budget phone segment, but it looks like it might just make the cut. We also suspect the white model might be a great deal sexier.