TL;DR: Android One is huge news. Especially in Asia, where Google's tie-in with local brands Karbonn, Micromax and Spice are driving waves of international interest towards Indian smartphone manufacturers. Every publication – from Engadget to the Economic Times of India – is talking about Android One and India. But what does this mean for us Sri Lankans? 
Firstly, what IS Android One?
If you haven't read up, Android One is Google's attempt to bring a more unified, Nexus-like stock experience to the MASSES (that is, those of us who buy sub-$100, value-for-money smartphones). This enthusiastic blog post by Google gives the official word on why they're doing this.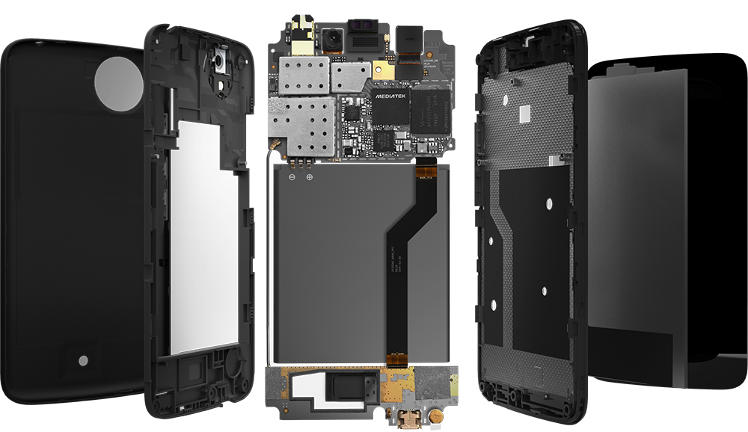 To that end, they've got the three abovementioned Indian smartphone manufacturers to release three phones. All three have 4.5-inch screens, 1 GB of RAM, quad-core processors, dual-SIM capability, and the kicker – Android Kitkat 4.4. All three retail for under INR 6,500. And like a Nexus, all three will get software updated directly from Google for the next two years.
Sounds epic, doesn't it? Let's see. Turn the dial to Sri Lanka. Karbonn and Spice have no foothold here; cut those two out. Our current hope for low-end Android bling comes is the Micromax Canvas A1, which at INR 6,499 seems to be the most expensive Android One device. As you can see, it's a good-looking budget device that looks like a cross between a Moto G and a Nexus 5.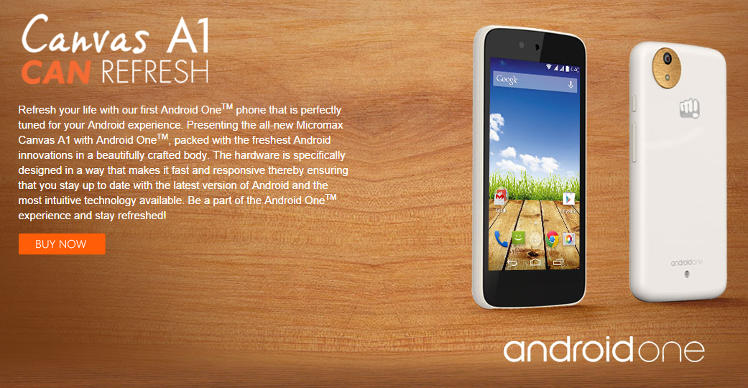 Now in India, this isn't much, as BGR.in points out. Indian consumers have long since had access to the Motorola Moto E, a Kitkat phone with a dual-core processor Snapdragon and 1 GB of RAM. They've had the Micromax Unite 2, a 4.7 incher running Kitkat on a quad-core Mediatek processor. Meanwhile, Xiaomi's been selling the Redmi 1S – a dirt-cheap 720p device running in a Qualcomm quad core processor that's been selling out faster than hotcakes on Flipkart.
Neither are the components special, despite various press releases. MediaTek, which has officially inked a deal with Google for the Android One initiative, has in fact been a major player in the smartphone space for years now: their various ARM chipsets (labeled MTK) power almost every Chinese or Indian smartphone from the higher end Gionees to the cheapest Galaxy clones. In the light of all this, it looks like Google and Co. has been beaten to their own punch – in India, that is.
In Sri Lanka, we have different choices.
While flagships have always been available, our midrange market is just opening up (see our roundup of the best midrange smartphones on the market). Our budget smartphone list, initially opened by Dialog's 10,000-rupee i35, now spans the following*
Greentel Safari 2 – Rs 12,500
Dialog K35 – Rs 10,000
Dialog i43 – Rs 16,500
Huawei Ascend Y300 – Rs 17,500
Huawei Ascend Y330/320 – Rs 14,000
Huawei Ascend Y511 – Rs 17,500
Huawei Ascend Y600 – Rs 18,500
Micromax A61 Bolt – Rs 10,000
Micromax Canvas Music A88 – Rs 17,500
Micromax Canvas Fun A74 – Rs 15,000
Micromax Canvas Fun A76 – Rs 16,500
Samsung Galaxy Star 2 Duos – Rs 12,000
Samsung Galaxy Ace NXT – Rs 16,500
Samsung Galaxy Trend Duos – Rs 19,000
Samsung Galaxy S Duos 2 – Rs 16,000
Sony Xperia E1/E1 Dual – Rs 18,000
Sony Xperia Tipo/Tipo Dual – Rs 19,000
Zigo Eon 6i – Rs 20,000
A whole lot of fake Chinese Galaxy S4 and S5 models – Rs 15,000
* prices are approximate and accurate as of April 2014; sub Rs 10,000 devices have been excluded
That's a lot of smartphones. Unfortunately only the Samsungs and the fakes can claim to be popular. A broad, sweeping inquiry reveals why. They're either
a) dimunitive and underpowered or
b) running an outdated, resource-hungry version of Android, commonly ICS or
c) Look/feel ugly and have relatively bad build quality or
d) Have lackluster marketing and appeal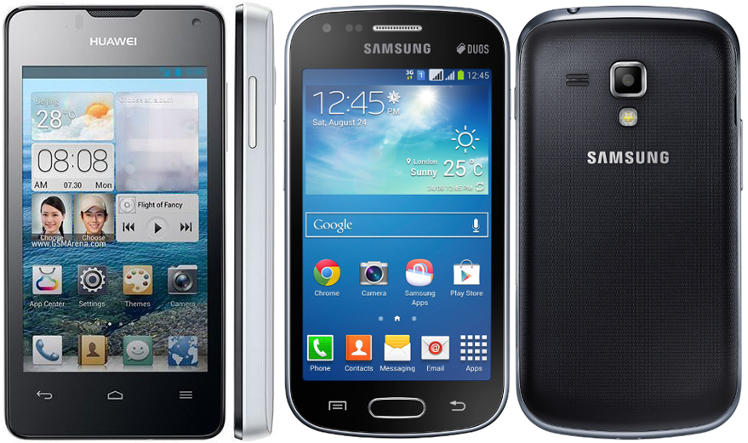 The Canvas A1's specsheet and Micromax's marketing muscle places it at a distinct advantage compared to all these devices. While it may face stiff competition in India, in a Sri Lankan market, it's cheaper, far more powerful, and, to go by the photos, better-designed than the alternatives.
In India, it's cheaper than the Micromax Canvas Fun A74, an SLR 15,000 dual-core phone we quite liked, but never really caught on. Assuming a similar price, the Canvas A1,- should it arrive, would be to our budget segment what the Nexus 5 was to the high-end smartphone lineup of yesteryear: a redefining of the term "value for money". 
But what of Xiaomi? 
At the moment, Xiaomi has the most tentative of grasps. It's been stocked in small quantities by Dialcom. Like with the Nexus 5, word of the Xiaomi Mi3 – which may very well be the best midrange smartphone in existence right now – is spreading only by word of mouth among a fairly small network of users and droid enthusiasts. Given its lack of marketing muscle and retail presence, it's unlikely to expand beyond Colombo and into the hands of the next thousand smartphone users.
A few millions spent on marketing may change this. However, the lack of that marketing muscle, its current unavailability on local e-commerce websites and general nonexistence of dealer presence makes Xiaomi an unlikely leader in this quest for better budget smartphones.
Spice and Karbonn are, as of the time of writing, nonentities. The way things stand, it's up to the Canvas A1 to redefine what we look for in a budget smartphone – or not.