With the Appzone Champions 2013 closing in, the Readme team walks into an interview with Dumindra Ratnayaka, CEO of Etisalat Sri Lanka and Dinesh Saparamadu, CEO of hSenid to get a better perspective on the platform and the much talked about awards ceremony that has been making a buzz lately.
Started back in 2011, the Appzone Champions is running into its 3rd consecutive year with a grand prize of Rs. 100,000/= and constellation prizes of Android tablets and phones. With a bunch of success stories of budding entrepreneurs and some noteworthy Appzone statistics presented to us on paper, we sit back to listen to what the two heads responsible for the birth of the platform had to say.
Could you tell us how AppZone came to be?
"Appzone was conceptualized between hSenid and Etisalat and it was created well before the Android market got popular in Sri Lanka. The main reason we initiated it being that, we saw many young developers, especially university students, who developed applications and often requested Etisalat to host them."
"Of course, in the beginning it was not possible to support each and every individual developer because it was a complicated process. This was when hSenid came forth and proposed a new platform that will integrate the Etisalat network for the purpose of SMS/MMS systems as well as to have an easy billing system that will enable applications to charge for its services. This is how Appzone came to life, and about 3 years ago we announced this at the mBillionth awards." Says Dumindra.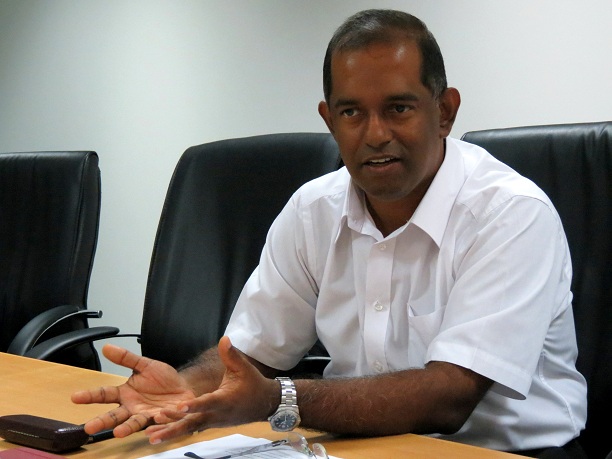 What are the advantages of using this platform?
"The whole idea of the platform is to make it accessible to the majority of the developers while reducing the involvement of the operator in its logistics. Earlier, for each application there had to be a separate short code, a separate connection etc. and all that was completely removed by this platform."
"As a result, many developers now can tryout their idea, and they need not necessarily worry about unsuccessful applications due to the low or no cost of entry. There are many applications which would have never come out if it was not for Appzone." Says Dinesh.
How is this platform helping the society?
"At the beginning we were not marketing any Android phones in Sri Lanka, and we promised 70% of the revenue for the developers. We were able to do that because our involvement became less where we didn't have to spend more on resources on this platform.
Most probably, this was the first platform which promoted IT entrepreneurship in Sri Lanka, and currently accommodating up to 226 active Appzone developers 480+ active applications, this is the social value that we're creating." Says Dumindra.
How does the marketing of apps take place?
"We don't spend money and get involved in the marketing of applications. This is the responsibility of the developers and they can use their own methods of self-marketing through social media, word of mouth and so forth. However it is notable that some of these individuals have done an impressive job with the top grossing application, Sinhalen Joke earning up to Rs. 315,000 a month and the 2nd, Yalu not too far away at Rs. 124,000 per month." Says Dumindra.
About AppZone Champions 2013
"The awards ceremony recognizes top performing apps under various categories." says Channa Munasinghe, Head of Value Added Services at Etisalat. The champion app off the year holds a coveted grand cash prize. This year, a new category "New entrant app of the year" is introduced and all apps published after 1st of June will be entitled.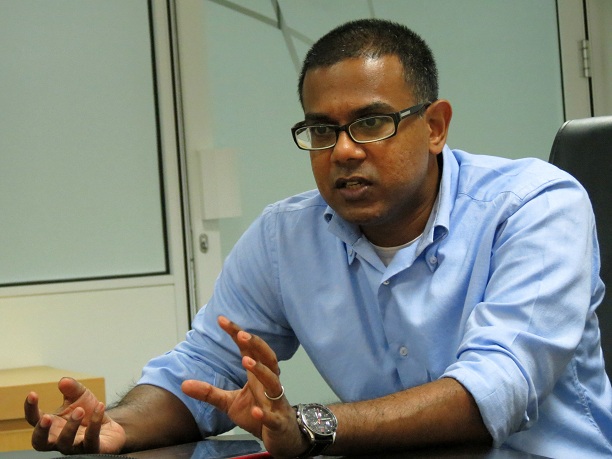 In addition, best apps under the following categories will be selected;
Information
Education
Health
Entertainment
Sports
Business
Android apps
The "Android Challenge" is a noteworthy category where all Android developers in Sri Lanka can take part with a few entry criteria being: 1. Your app must be on Google Play 2. Should have local relevance and local language support, and 3. Should enter the competition by publishing the app before 30th of April, 2013. The selection criteria of the apps are clear and precise. They are, most number of downloads, usefulness of the app, richness of the look and feel and the ease of use. If you meet the following, you have a better chance of grabbing something.
Stay tuned to the awards on ReadMe live blogging / tweeting and find out who walks away with a fat bank account. Visit here to find out more.
Have something interesting and IT related to share? email the [email protected]