[bsa_pro_ad_space id=1]
We all use WhatsApp. It's become more or less a staple part of our lives. Whether it be to keep in touch with our loved ones or to communicate with our workplace, WhatsApp is our go-to app. But now, there's a new app on the rise. One that aims to do all that WhatsApp does, but in a more secure manner espesically for those business chats. Enter Avaamo.
Avaamo is a team of 40 based in both India and Silicon Valley. A brainchild of Ram Menon (CEO) and Sriram Chakravarthy (CTO), Avaamo takes what WhatsApp does best, and improves on it. For example, groups created in WhatsApp are not secure with regard to identifying members of the group. In the event a member leaves the company, his/her details may still be in the group. This exposes a lot of private and confidential information to these groups.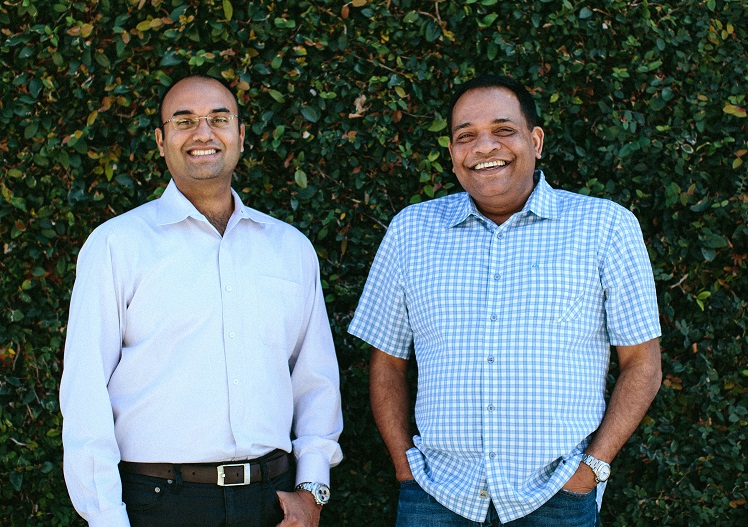 Avaamo provides enterprises with a secure app that can be monitored with ease. Available both as a free and paid product, the free version is just like WhatsApp with groups and unlimited messages etc, whilst the paid app provides data compliance, automated user on & off boarding, broadcasting to company users, support and administrator control. An enterprise administrator can install the Avaamo web app and control messaging and communication through a dashboard. Pricing varies with the size of the enterprise and number of employees.
The Administrator has access to create a list of members, monitor their daily user activity on the app, and manage the groups. Groups can either be predefined by departments or be created by employees according to their convenience. Whilst an employee can download the free version to keep in touch with the company, the administrator decides how long before the data s deleted from the chat. Talk about security.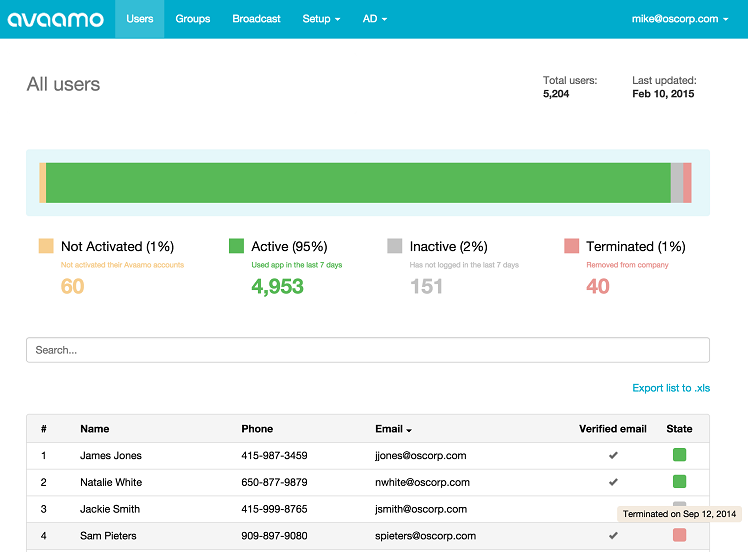 Even though apps such as Skype for Business, Slack, and Flowdock exist, they are fundamentally desktop based. But with Avaamo, a secure chat is just a message away.
Currently, Avaamo has 7,000 companies registered with the, of which 3,000 are Indian companies comprised of insurance companies, pharmaceuticals, and banks.
Recently, Avaamo introduced a 'Smart Card' as the latest addition to their app. Smart Cards are broadcast cards that allow sending out aggregated information to the members of a group on the app.
The app also empowers employers to keep tags on their employees via GPS location.
No one has life easyt for them, and by no means is Avaamo a fairy tale ending. The company has a number of hurdles to cross, the primary being bandwidth and battery. People residing in India are concerned with conserving their smartphone battery and also about how much mobile data they use. In addition, India's 3G infrastructure is not exactly reliable when compared to other countries.
To overcome this, the company introduced what they call a "fire and forget" feature. A message sent from a phone will reach its intended recipient regardless of the stability of the sender's data connection.
In October of last year, the startup raised US$6.3 million in seed funding from WI Harper group, with participation from Streamlined Ventures, Rembrandt Ventures, Ovo Fund and Eleven Two Capital.