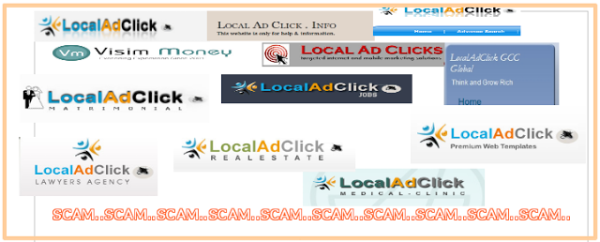 Anil : "Hello, Suresh I found a simple way to earn some money from the internet. You can easily earn a lot from it."
Suresh : "Oh is it? how's that, what should I do to get into it?"
Anil : "Don't worry Suresh; just come to my place tomorrow evening, I will give a small introduction on this. Most of our friends are also coming… And all you need to do is just click some ads…!"
Perhaps, you might have come across the same situation or statements at your office or among friends and relatives. This is a phenomenon which is rapidly growing in our society. In some places it even stretches out to offering introductory courses on the subject. However, the most recent trend in this instant money making scam is "Local Ad Click".
The structure behind this is quite simple. To join you need to pay $500 to an Ad Click dealer and obtain the gold membership of localadclick.net website. The membership is valid for 14 months and after the registration you will be given 20 ads per month which you need to click. For this, you will be paid $200 per month excluding the first month. In addition, members can also introduce the business to others and persuade them to join; and for each new registration the members will be paid an additional $50.
For example person "A" registers person "X" and person "X" can register person "Y" and likewise. Currently, all the Sri Lankan members are found to be registered under one person in Dubai. Hence, to obtain membership, a fee of $500 is paid to that person through a dealer. When payment is made, a PIN will be provided with which you need to register on the website. While registering, you also have to provide your bank account details and other sensitive information through an online application form.
All potential members who questions about the revenue model are told a preset story like… "world reputed companies such as Mercedes Benz, LG, KFC, and Toyota advertise online with us, and therefore what's required by the members is to click those ads to increase their ad ratings."
Unfortunately, members do not get what they expect. Most of them who join are left helpless and have reported that they haven't earned anything out of it. The top most members of the pyramid get all the money flowing into their pockets whereas the rest get close to nothing or nothing at all. The company in itself is a hoax and is created solely for this ulterior motive. Even worst is that the scam has already spread to almost 64 countries.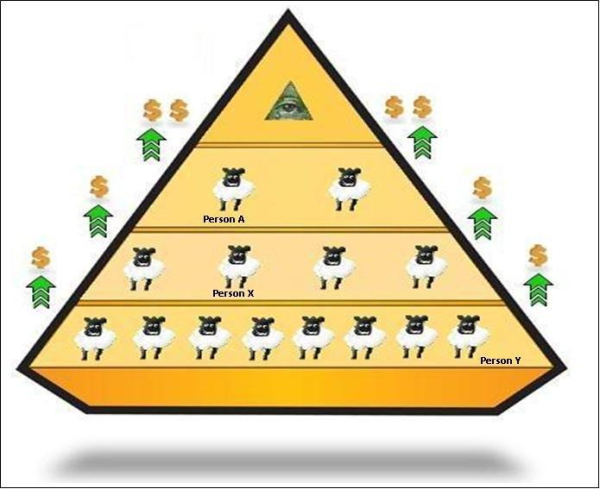 This mega operation is as tactful as it can be. The website as well as the top dealers pose as a reputed marketing agency and recruit new members into the chain. They initially get you to commit for $500 membership fee valid for 14 months; which out of your own money you will be paid $200 in the upcoming 2 or 3 months. If you seem to be a promising recruiter who keeps introducing new people, you might be paid for few additional months. Unfortunately, most people who get caught to the scam are left with only 1 or 2 payments, and the ones who are trapped in the bottom of the pyramid are not paid at all.
A word of caution is to stay away from all these fraudulent activities. You might be even persuaded by a very close friend or relative who has already fallen victim to the scam, or you yourself might be one. In such cases you might not be able to recover any lost money, but certainly you can prevent loosing any further.