Colombo. World Trade Centre 22nd floor. Altitude: high enough to make your ears pop and give you a breath-taking view. This is Volume Ltd's Sri Lanka office, office which was the venue of TechTalk. With this venue TechTalk has arguably set a record for being the event held at the highest point in Colombo to date.
Okay so what exactly is TechTalk? TechTalk events feature appearances from industry luminaries, tech experts and special guests – with inspirational debates, discussions and demonstrations. Oh and they're completely free to attend, too- if you get selected that is.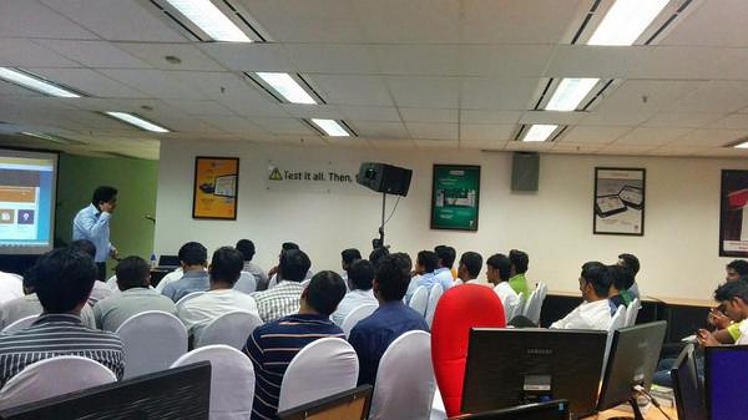 Now that you know what TechTalk is, what did the first TechTalk here in Colombo feature? A detailed introduction on Microsoft's cloud platform: Windows Azure by Iranga Subasinghe from Microsoft Sri Lanka.
Iranga's presentation kicked off with him introducing himself and then asking EVERYONE in the audience to do the same. Following introductions he introduced cloud computing and it's benefits. Afterwards he demonstrated and detailed the features that Windows Azure offers once you give Microsoft your credit card number.  Unfortunately, it was more of a marketing speech than inspiration per se. You read all about those features in detail at the official Windows Azure site here.
Following Iranga's presentation was one of the most active Q&A sessions we've seen at an event, which marked the end of TechTalk after pizza was served. Hopefully we'll see more TechTalks in the future that'll focus on more topics and more than one speaker.