Think you're good at Beer pong? This robot suggests otherwise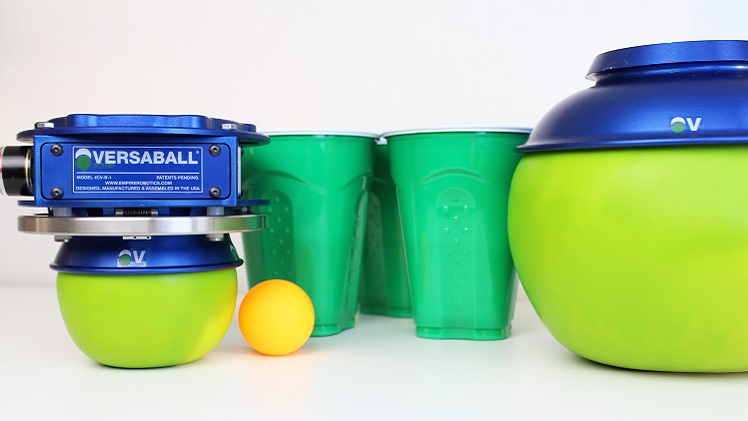 If you've been to a party recently, you would have probably taken part in Beer pong. What is Beer pong you ask? Well, think of it as the quintessential game that is played at all parties.Also known as Beirut, players throw a ping pong ball across a table with the intent of landing the ball in a cup of beer on the other end. So far so good right? Now what if I told you that there is a Beer pong playing robot? And that he can probably wipe the floor with you?
Yes. Called the Versaball, this device is built by Empire Robotics, and is the companies attempt to show off their spherical robot gripper hand. The setup involves a balloon like ball that is filled with molasses or sand into which air is pushed, allowing the sand to move easily inside. Once pushed, they push the ball onto whatever object needs to be gripped and then proceed to suck the air out of the ball. You are now left with a perfectly formed grip on whatever that was it was wrapped around.
In addition, the ball itself is made of a cut resistant material, so when inflated, gripping sharp objects such as knives and broken glass shouldn't hurt it too much.
The most interesting use of this (apart from being used for Beer Pong) is for human prosthetics. The company is currently working on what they refer to as a limb-compatible version of the Versaball to be used for those who have lost a limb due to accidents or soldiers who have lost limbs in the battlefield.
Xiaomi announces Redmi 2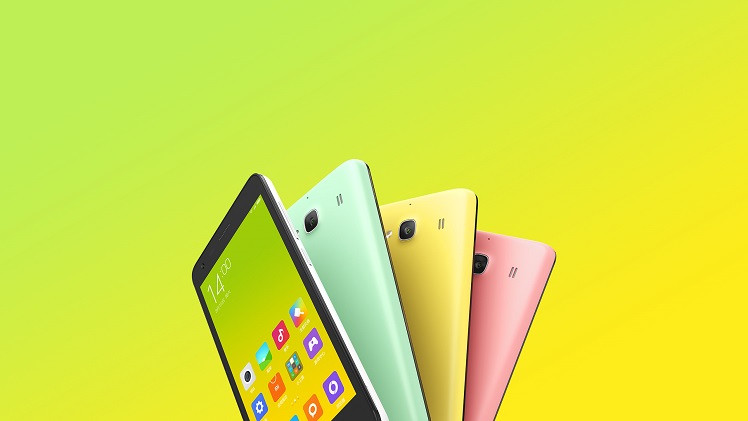 There's no doubt about it, Xiaomi is booming. The company announced that it sold over 60 million smartphones in 2014. But that's not enough for the chinese tech startup. They also announced a new phone: the Redmi 2.
Although known for the Mi series of smartphones, the Redmi series offer smartphones for a sub $150 budget that have some pretty decent hardware on them. The company sold 18 million Redmi phones and 3.56 million Redmi Note phablets leading to one-third of total sales at the time.
The Redmi 2 as the successor to the Redmi keep things in sync with the same 4.7-inch, 1280 x 720 display, but with an upgraded 64-bit Qualcomm 410 quad-core processor and a 8-megapixel rear camera, and 2-megapixel front camera, 1GB RAM and 8GB of storage along with dual 4G SIM support
Expected to cost around $112, the Redmi 2 running Xiaomi's MIUI version of Android will also be available in Lime green and powder yellow. No launch date has been given yet.
University in London offers course in the art of selfies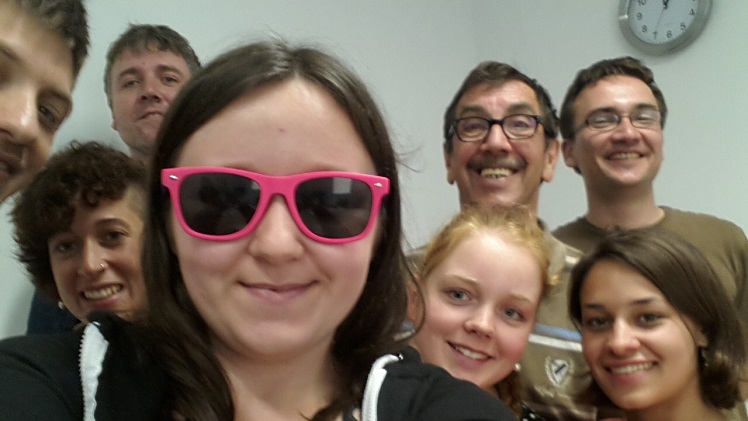 Face it, you've taken AT LEAST one selfie for the past year. But are you taking selfies the way they were meant to be taken? Now you can find out. A College in UK is trying to help with that by offering its students a new course on the art of selfies and if qualified, they stand the chance to become fully qualified selfie-takers.
London based City Lit College plans to offer the course that would cost around $ 160 in this March under the title "The art of photographic self-portraiture". Having a duration of one month the course will consist of lectures and seminars to help students improve their understanding of photographic self-portraits.
Students will learn about aspects such as identity, selfhood and memory which in turn would make them use their new found knowledge to make use of elements such as light and space and even develop new ideas to make their photography more relevant
In addition, they would also be reviewing artwork from various practitioners as they are called, among them, Ellen Degeneres, whose 2015 Oscar selfie became the most retweeted image to date.