Question: Where do you see yourself in 5 years?

Answer: In front of a mirror
This by far is the greatest joke that I have heard courtesy of my boss. It's also true. Mirrors are used to check one's appearance and see if one is presentable to the world. But what if the mirror showed you more than your reflection?
Well that was the concept that Max Braun was using. Max, an engineer at Google came up with a bathroom mirror which automatically displays the latest updates on date, time and weather, and lets you do voice searches on Google. Yes, an actual smart mirror. Powered by an android operating system, Max uses a two-way mirror, a controller board, a display panel, various components, and of course numerous arts and crafts supplies to create the device, which resembles a prototype of a Google Now mirror.
Max says he drew inspiration from Hollywood and the futuristic ideas that they projected and he wanted his bathroom mirror to be like the "future we were promised in the movies".
In a quote, Braun explained that at the time, no one was selling the device he was searching for, however the components for it were easy to come by. Even though numerous others had attempted and come up with their own smart mirrors, Max has something different in mind.
The design is not yet complete though. According to Braun, his future plans include the ability to add more feature that work with Google Now, including traffic updates and reminders. Would he store a reminder about this on the mirror too? You can never be sure.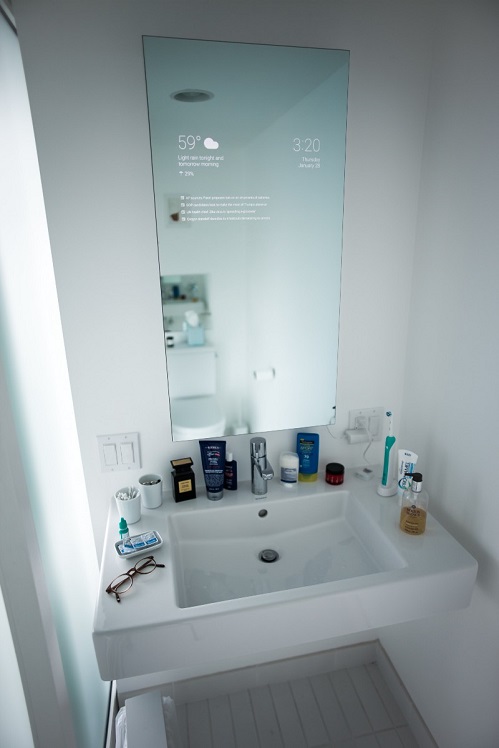 From a software point of view, there is still a lot more that needs to be done, as the user interface is currently on a couple hundred lines of code. In addition, Braun also has to decide on a platform to work on and also has to streamline the internals if he plans to make the device commercially available or just for the sake of it being neat and tidy. Thus far, the device consists of a fully-fledged functional display mirror which is a mere millimetres in thinness.
Here's where it gets interesting. Smart mirrors are becoming cool. We made one sometime back too. If you recall, we brought you the details from Cutting Edge 2015, the tech exhibition showcasing the talents of IIT's students. It was here that we found a Smart mirror not unlike that of Max Braun, put together by a group of students of IIT.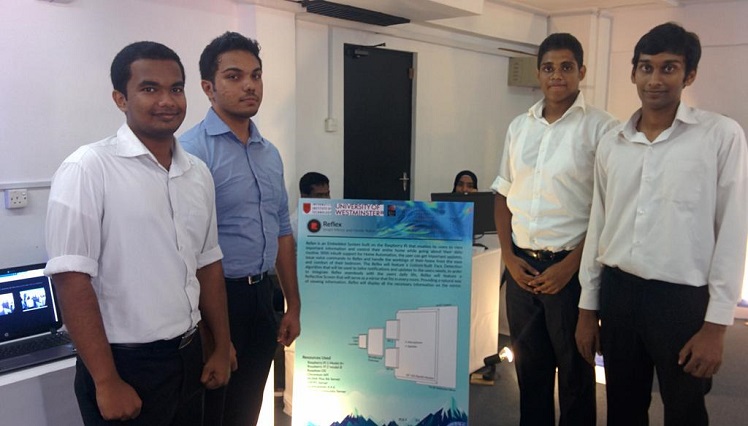 Called "Reflex", it was a mirror like device that acts as an RSS feed and also helps you automate daily tasks. Made up of a surface that has a 70/30 reflective mirror, the panel actually has a monocolor LED backlit monitor behind it to show the relevant details. It can display and an RSS feed, Facebook notifications and even your email. It also includes a small camera with face detection protocols for added security and to prevent unauthorized use.