Despite the fact that we no longer live in wooden huts, there still is a big demand for lumber. This demand means cutting down trees which leads to a big environmental problem that, even we in Sri Lanka face today: deforestation.
In Sri Lanka, the Carbon Consulting Company is carrying out reforestation in order to combat deforestation, along with various other solutions to reduce our carbon footprint and save the environment.
The reforestation project that the Carbon Consulting Company is currently carrying out is known as: The 'Hiniduma Biolink Project'. It aims to establish a biodiversity corridor between the two large remnant disturbed rainforest patches – Sinharaja and Kanneliya in Sri Lanka and to conserve buffer zones around the forest edges.
Its goals are: to reduce the pressure by the local communities in the surrounding areas to the remaining rainforest patches and enhance the livelihoods of traditional communities living in close proximity to tracts of natural forest where biodiversity is high, but under imminent threat.
Recently, The Carbon Consulting Company partnered with Miss Earth finalist Ms. Monali Dissanayake and conducted a workshop with children, to increase awareness of protecting the Environment and Bio-Diversity. The workshop consisted of lectures, discussions and children planting several trees at the end.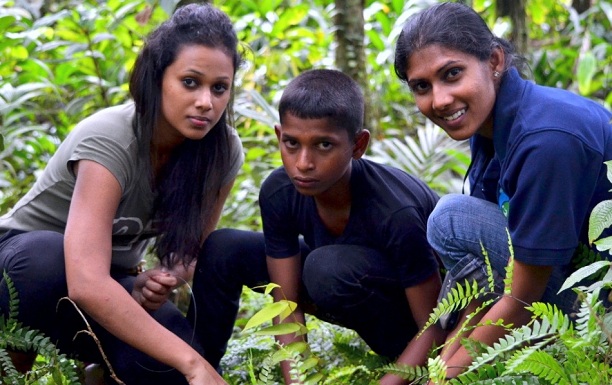 The interesting part of this workshop was that, The Carbon Consulting Company launched its new unique Geo-tagging System. This system takes the geographical coordinates of the trees that were planted by the children and displays them on an online map of the area, along with pictures as well as details of the trees.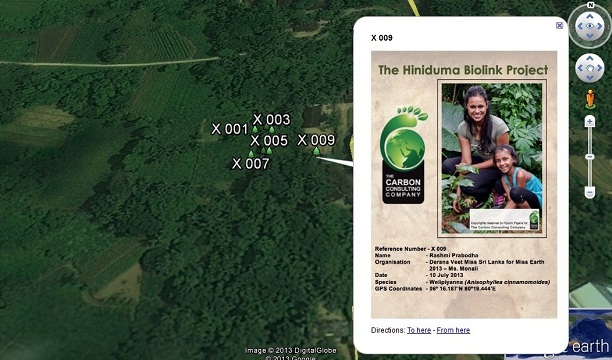 Currently the Hiniduma Bio Link Project is in phase one. At this phase, the project is working with 15 farmers who are farming adjacent to disrupted forests. The project will introduce some medicinal and fruit trees along with native tree species to the area and by doing so is expected to increase the income of the farmers, as well as enhance the forest canopy.
And why are we covering this? Because we care about trees. No, seriously!
Have something interesting and IT related to share? email the [email protected]