Cheque printing software for sale on ikman! Sounds like a local version of Catch Me If You Can, doesn't it?
Here's the thing: software such as this program from Prezire Software Solutions, Nugegoda, exist, and at Rs 1000/=, Prezire's solution may be the cheapest one on sale. What does it do? Print your cheque details for you, of course.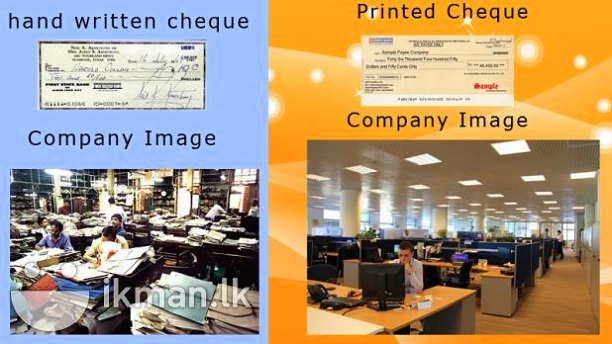 Now there are numerous solutions like this, most of them offered by tiny bespoke vendors like Prezire, making a living by selling their products in e-classifieds like ikman. Most of these aren't limited to as narrow a field as cheques: most seem to be inventory control or business management software. Accounting?  They got that, too. But back to cheque-printing, a subject so narrow in breath that it's astounding that people make money off such products.
Take www.es-pos.com, for example (yes, it's a local company).  They offer something called e Soft Cheque Writer. Regardless of the possible trademark violation, this software is definitely the "bedroom coder" end of this scene – the presentation puts any potential buyer off the idea. On the other end of the scale is this almost-10,000 rupee solution by Gsoft sold under a personal name.
On one hand, it's great that platforms like ikman are turning out to be legitimate means of marketing and getting a product out into the world, especially for small companies. Traditionally, it's always been difficult to sell software in Sri Lanka; a provider's OTS solutions have to be renowned or you generally have to be in the business of custom-building for corporations. Their competition? Basically any product in the world that can be pirated. It's tough.
On the other hand, would you trust an advertisement on a second-hand classifieds site to bring you a lot of value for your money – especially for as small a task as cheque-printing? You decide.