They've been around for almost a decade and is the only not-for-profit organisation in Sri Lanka that conducts a number of research and academic programmes on multiple subjects ranging from Project Management, Islamic Finance, Investment to Cyber Security.
The Centre for Integrated Communication Research and Advocacy or CICRA, encapsulates a number of subsidiaries including CICRA Consultancies, the education / training arm of the CICRA Holdings.
With a special focus on cyber security training, CICRA Consultancies already has in place a number of courses related to the Sri Lankan ICT environment. One such programme done in collaboration with the International Council of Electronic Commerce Consultants (EC-Council) in America is Certified Ethical Hacking (C|EH). They recently launched a new training programme in EC-Council Network Security Administrator (ENSA) and are now offering ten full scholarships. (In case you are calculating your savings, it would be course fee of LKR 65,000 + exam voucher of USD 250.)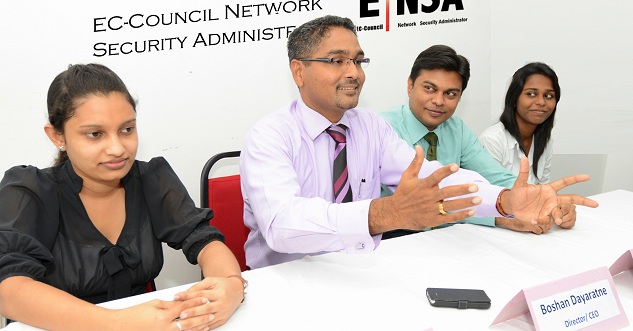 A quick look at the course contents include: intrusion detection and intrusion prevention systems, log analysis, patch management, virtual private networks and remote networking, creating fault tolerance, incident response, disaster recovery and planning, and network vulnerability assessment.
Interested in learning to evaluate network and internet security issues, design and implementing successful firewall strategies? log on to www.cicra.lk before February 07, 2014 and apply online.