No, it's not a reference to Google's Data services: G Data Internet Security is a little-known and fairly hardcore set of anti-malware tools originating in Germany. Its key claim to fame is a massive success and protection rate – thanks to the face that it uses both the Avast! And Bitdefender scanning engines for what is probably the highest virus detection rate in the industry.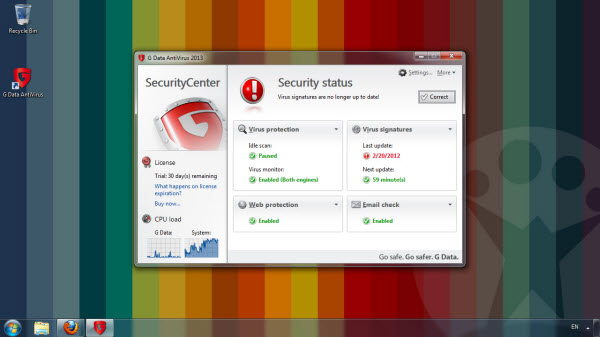 The company introducing G Data is Envoiz (Pvt) Ltd, a subsidiary of Unipower. According to Managing Director Anuradha Rajapakse, G-Data software would be hitting dealers in a few weeks' time.
It's interesting to see if this will work out. From a consumer point of view, Sri Lanka already has a ton of antivirus programs: from the default choice (Kaspersky) to the NOD32 and even popular free programs like AVG, Avast! Building up the G-Data brand will likely prove quite difficult.
The good news is that G-data, though almost unknown, is a very solid product. PC World was very impressed both at its able defense and minimal hit on system resources despite using two engines.
[youtube]https://www.youtube.com/watch?v=0lMolTU5vDo[/youtube]
The user interface isn't anything to write home about, but we've seen worse (Trend Micro, we're looking at you here). The company behind G Data has been around since 1985 and are actually the developers of the very first anti-virus program in the world – for the ATARI ST. In 1990 work began on creating an anti-virus program with a graphical user interface for MS-DOS. Their DoubleScan tech (using two engines to do the dirty) came along in 2002. If nothing else, that's some seriously impressive history. Let's see how the local market takes it.