On Sunday, the 12th of July, bands of red-shirted runners were glimpsed weaving in and out of the roads around Colombo, racing each other to various parts of the city for fame, and, perhaps, a little bit of fortune as well. They would duck into seemingly random locations – a coffeeshop in Ward Place: Viharamadevi Park; Excel World – and emerge slower and far more tired, but looking more determined  with each passing moment.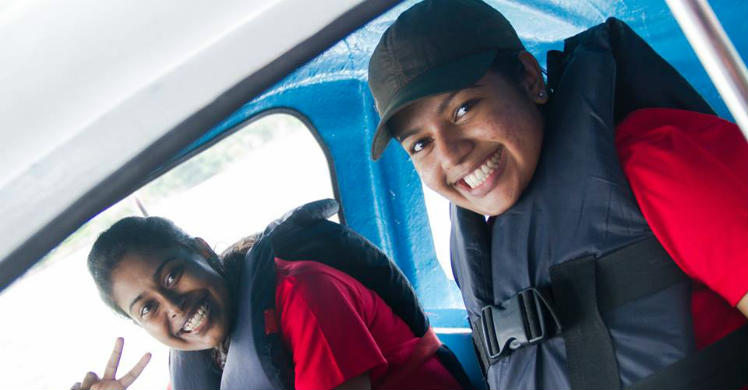 This was the Dell Urban Challenge, a race around the city of Colombo organized by Dell Sri Lanka, Loops and Readme.lk. 18 teams – a little under a hundred participants, with 5 people per team – set off from Dutch Hospital on that morning, uncovering a chain of ten locations, each with its own challenge. Clue cards at each checkpoint would lead them to identify laptops at Softlogic, gobble luscious cakes at Coco Veranda, huff and puff on a bicycle around Viharamadevi Park and even race from the Swan Boats at Gangaramaya to the Floor by O! near Independence Square.  Teams were awarded for speed as well as how well they completed each challenge.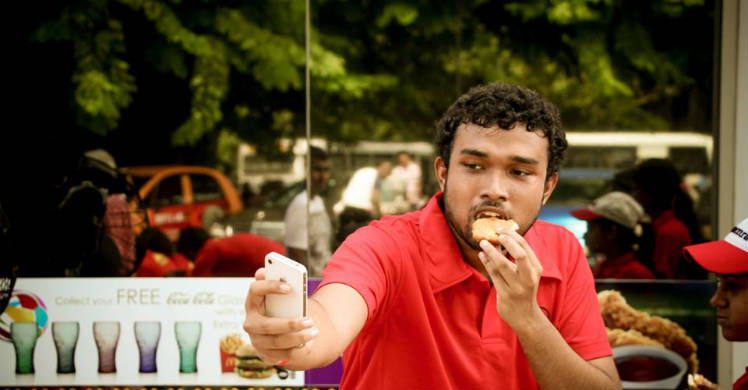 The winners, "Reed Walkers", won return air tickets from Cinnamon Air worth over Rs 200,000 each. Close on their heels came the "Knutzers" and "FeeFie". Dell also recognized the team with the best social media presence throughout the journey (an award bagged by selfie experts "Machang" as well as the craziest team (the "Urban Voyagers"). Among the other awards given out were Rs 50,000 worth of vouchers at Cotton Collection, High Tea at five star hotels in Colombo, gift packs from Dell and massive discounts on future Dell notebook purchases.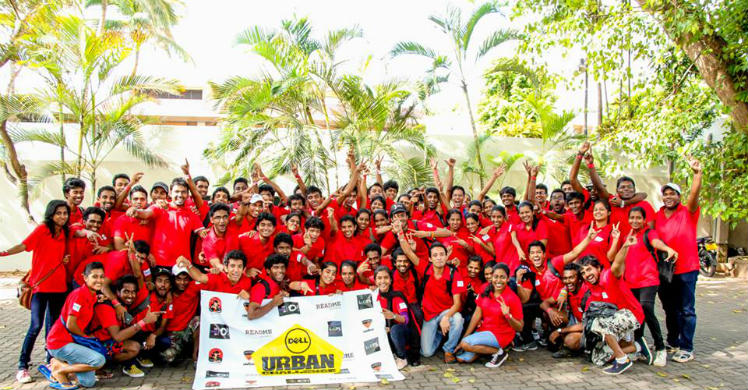 All in all, it was a resounding success, with many teams exhibiting remarkable skill, courage and ingenuity in "beating the city of Colombo" and completing the Dell Urban Challenge. The winners certainly went home happy – and even for those who didn't win, it was a one-of-a kind experience they'll never forget. Drop by our Facebook page – we've got the whole thing in photos right here.