The news has been going around for a while and as shocking as it may seem to some of you, yesterday evening at a press conference it was officially confirmed: Etisalat has teamed up with Dialog to bring eZ Cash to its subscribers. It's a partnership that's been tentatively in the works since last year – but it's only now that it's officially real.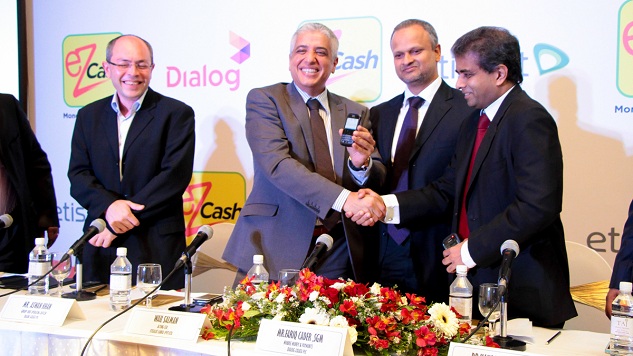 eZ Cash as most you know, is a mobile payment system that was launched almost 2 years back and until yesterday, was exclusively run by Dialog with only one competitor: Mobitel's mCash (which was being advertised a lot yesterday as Mobitel subscribers may have noticed). If you want to know how eZcash works, feel free to check out the guide we made last year here.
Speaking at the press conference, Fariq Cader, Senior GM of Mobile Money from Dialog, mentioned that 2013 saw a huge growth for eZcash. Apparently 1.3 million customers had carried out over Rs. 6 BILLION worth of transactions over the year and on average Rs. 700 million were being conducted each month. About 40% of these transactions were for utility bills such as electricity and water as well as Dialog bills, but there is a rise in insurance payments as well as payments to various institutes.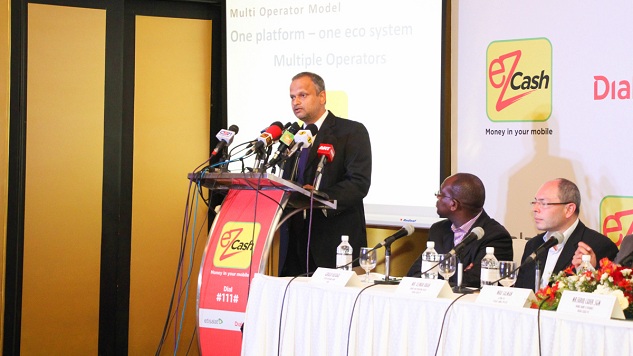 Basically, Etisalat's figured out that if you can't beat em, you might as well join em. The R&D and implementation costs for such a system is pretty high after all. With this partnership today, the number of eZ Cash customers can expand to almost 12.7 million customers.
However, would there be a difference between how Dialog customers and how Etisalat customers conduct these transactions? Thankfully, not at all. Fariq insisted that Etisalat and Dialog customers would see absolutely no difference when using the system.
Mr. Wail Salman, acting CEO of Etisalat Sri Lanka, commented on the partnership, saying that this was significant milestone in the mobile industry of Sri Lanka. Dr. Hans Wijesuriya, Group CEO of Dialog, stated that he believes this partnership would be beneficial to the ecosystem – from small shops to large institutions and that Dialog was honoured to partner with Etisalat in delivering this system to over 60% of Sri Lanka's population. He thanked the Central Bank of Sri Lanka for setting the proper regulations as well as Hatton National Bank for being the provider of custodial banking services for eZcash. The first ever eZ Cash transaction between Dialog and Etisalat took place with a transfer of Rs. 72 between the CEOs.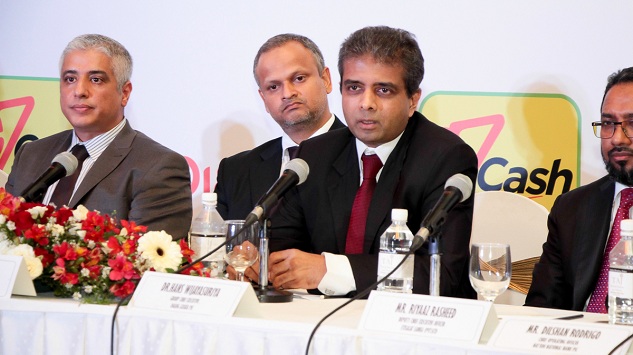 Additionally, the Governor of the Central Bank of Sri Lanka, Mr. Ajith Nivard Cabraal (who wasn't at the press conference itself) commented remotely, saying that he was pleased to note that the mobile money eco-system of Sri Lanka has achieved end-to-end inter-operability and that the Central Bank will continue to drive towards transformational outcomes like this.
Mobile payment systems are of course nothing new; however with this partnership, eZ Cash has become a very exceptional mobile payment system, since it is the FIRST one in the world that works on two telecom operators. Yes, it's an achievement worthy of global recognition. Hopefully the other operators will see the light and pool in to make a nationally viable digital wallet system. We all know Mobitel has their own mCash: wouldn't it be great if they could be convinced to shelve their system and join the madding crowd?