Following the successful introduction of their I- and K-series budget smartphones, Dialog's put out yet another 'Droid on the market: the Q143L. At Rs 34,990, it's apparently Sri Lanka's cheapest 4G – enabled handset.
Also read Dialog i35: the comprehensive review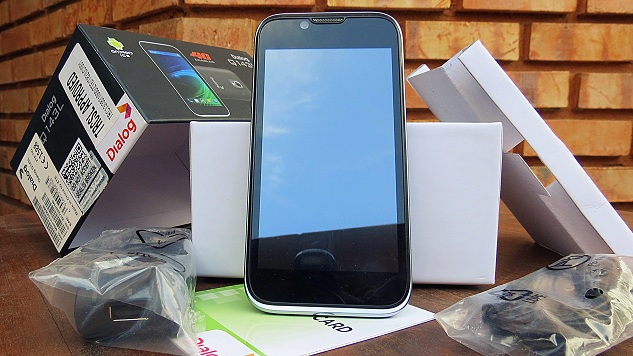 Looks-wise, the Q143L is every inch the average candybar phone. A 4.3-inch screen is set in a thick, comfortable body with rounded edges and gleaming, glossy black front. The top and the bottom edges are quite large; there's about centimetre between the edge of the screen and the edge of the phone front.
There's a very visible front cam and a silver-gray bezel running right round the phone. It's a single-sim device with 3G, WiFi and 4G-LTE support.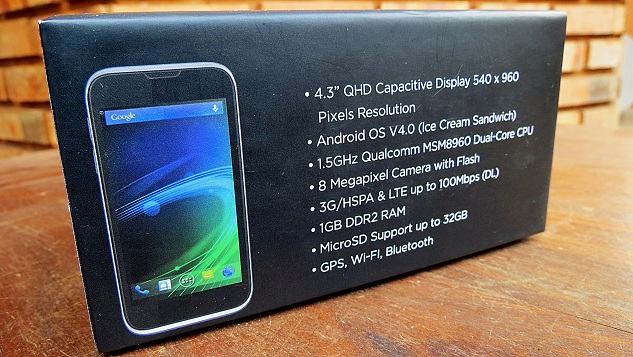 Underneath the hood is a:
Dual-core 1.5 GHz CPU
Adreno 225 GPU
1 GB RAM
8 Megapixel camera with flash
3G/HSPA and 4G-LTE support
MicroSD support upto 32GB
GPS, Wi-Fi, Bluetooth
2 GB Internal Storage
1900 mAH battery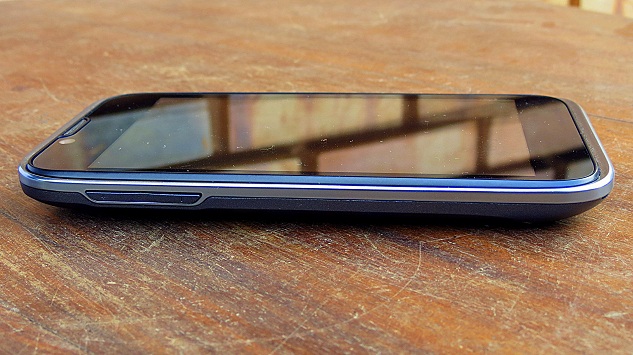 Specs-wise, that's squarely in the lower-mid-range of today's phone market. For the tech-heads out there, the Q143L has a dual-core Qualcomm MSM8960 SoC: two Krait cores clocked at 1.5 Ghz, an Adreno 225 GPU, paired with 1 GB RAM. Dialog seems to have upped their standards a bit – while their previous smartphones were manufacturer by Innos, this smartphone is built for Dialog by the much larger ZTE corporation.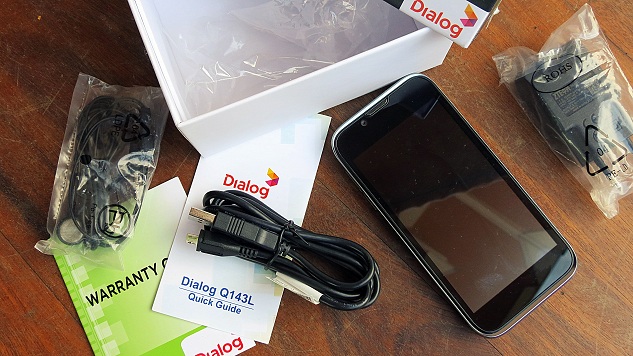 Running on this hardware is Android 4.0 Ice Cream Sandwich. Overall, it certainly does live up to its name – the cheapest 4G-enabled smartphone in Sri Lanka. We'll put it through its paces later this week and see how it fares.
Checkout more pictures here.