Facebook goes down, followed by Instagram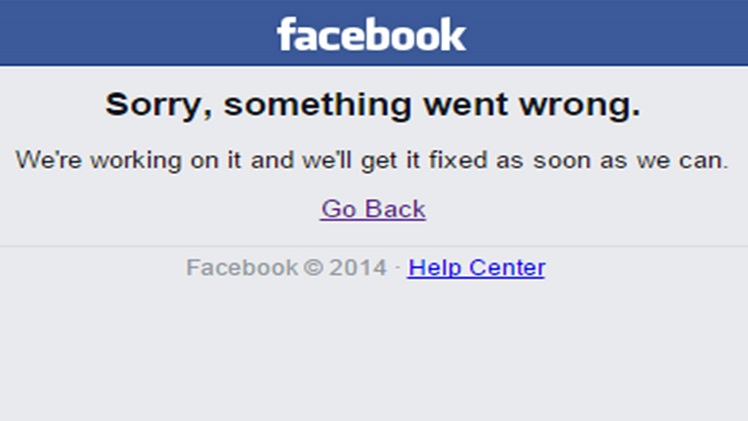 It as a tense situation on Tuesday the 27th, when when Facebook literally stopped working for everyone around the world. Millions of users were unable to access their accounts. But that's not all. Users in some countries also had difficulties accessing Instagram as well.
Initially suspected to be a hack attack carried out by Lizard Squad, who also hacked the Malaysian Airlines website the day before, because of a tweet they posted about the services going offline, Facebook officials later stated that its own engineers had caused the problem after introducing a change that affected their configuration systems. The sites appeared to have been unavailable for around 40 minutes before coming back online.
Dating app Tinder, which relies on Facebook to provide its service, was also affected by the problem.
In a true social media rebellion, since Facebook wasn't accessible, users switched to the next best alternative; Twitter.
What would you do if Facebook was down for a whole day? I would probably walk around with an image of my cat, screaming at people to like it. But hey that's just me.
Twitter introduces Group Messaging and Video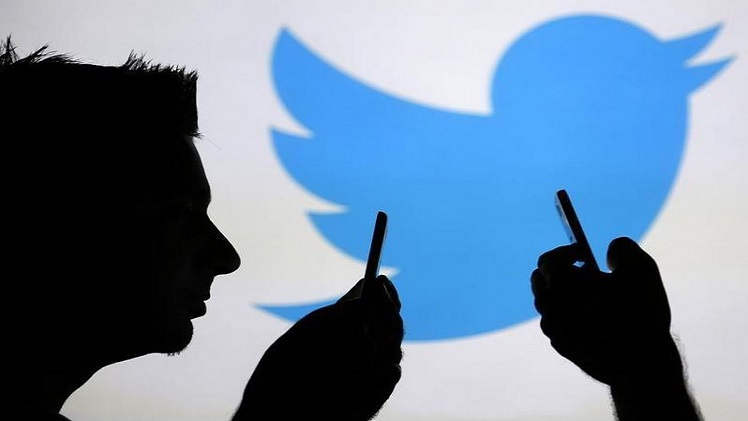 So Twitter's tweets are about to get a lot more interesting. The latest features to be announced by the social network giant are group messaging and video. That's right, as mentioned to us in November, users can now direct message up to 20 people at once and film, edit and share video clips of up to 30 seconds in length. According to Twitter officials, the move is seen as an attempt to boost the amount of time people spend on Twitter. With stiff competition from apps such as WhatsApp, Tinder and Facebook, Twitter is clearly keen to keep its users engaged.
Before you whip out your smartphone to try it out though, you should know that it's only available for iPhone users as of now, with Android features coming "soon"
App that hides photos in plain site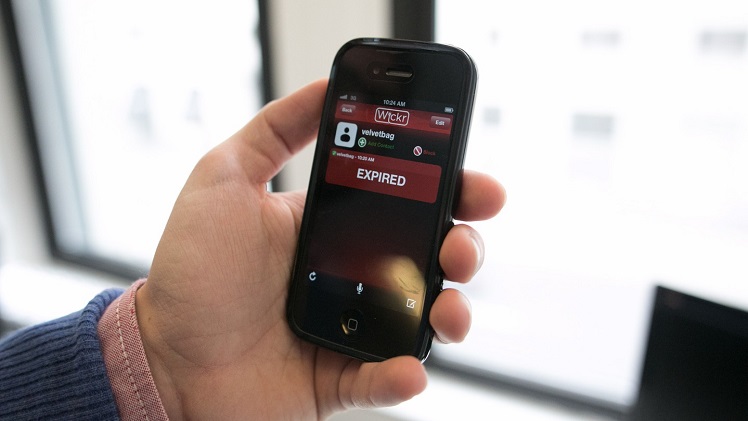 Wickr, a snoop-thwarting messaging application began letting Apple users hide pictures in plain sight on their Facebook pages.
Titled WTF or Wickr Timed Feed, the app hosts pictures in a way that keeps them in the control of those doing the posting, and the service gathers no data about images. Posted pictures self-destruct after 24 hours.
Wickr has been downloaded more than five million times in 196 countries since the start-up launched in 2012. The ultra-private messaging application lets people share messages or pictures that are encrypted in a way that doesn't even let Wickr see them. People also set how long they want messages to last before self-destructing.
Versions of the application have been released for Android and Apple mobile devices as well as for computers powered by Macintosh, Windows or Linux software.
Wickr lets people post pictures on Facebook, but with a twist. Using an old-time spy technique called "steganography." which is the art of hiding messages in plain sight. For example, when Wickr pictures are posted to Facebook, what appears on the social network is a different image to the actual image being shared. Friends with Wickr apps installed can double-click on the image to see what was actually shared online. Those not in a person's Wickr circle, however, will see a randomly generated image. Even Facebook servers never see the real shared pictures, offering no opportunity to save copies, target ads, collect data or anything else. In this case, the images are all kittens. Why kittens you ask? Well, why not kittens? The Internet is full of cat photos, and it seemed in keeping with the spy lore to hide images behind a type of picture popular online.
WTF may eventually do dog pictures, but as an in-app purchase.
"We are the only secure messaging app that has not had a successful attack," says co-founder Nico Sell. "We are the last man standing."