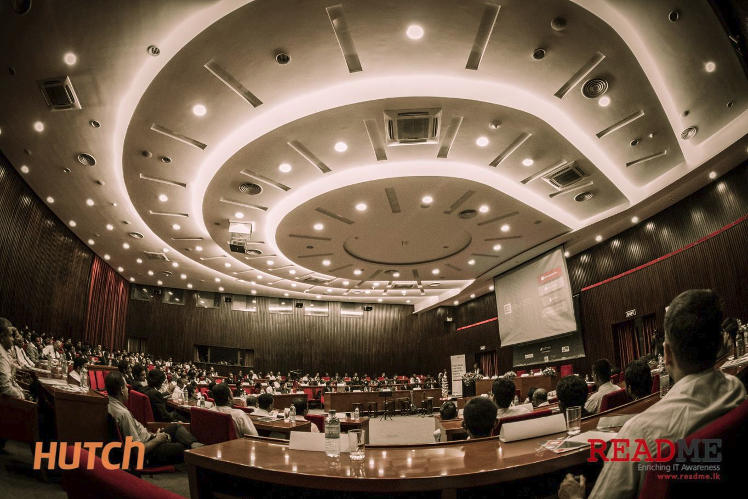 Thursday, the 19th of February, was quite an eventful day for anyone attending the Expose Forum. Organized by the e-Club, the official student body of the Department of Electronic and Telecommunication Engineering, University of Moratuwa, this annual forum is the flagship event of the department – the main focus is on getting the industry to knock heads with the undergraduates and the academics. It started at around 5.30 pm at the BMICH, Colombo.
We were exposed to a few speeches – for example, Dr. Ajith Pasqual, who heads the Department of Electronic and Telecommunication Engineering, spoke at length about the engineering department and about the rise and decline of the telecommunications industry, as well as a few hints about their UAV projects.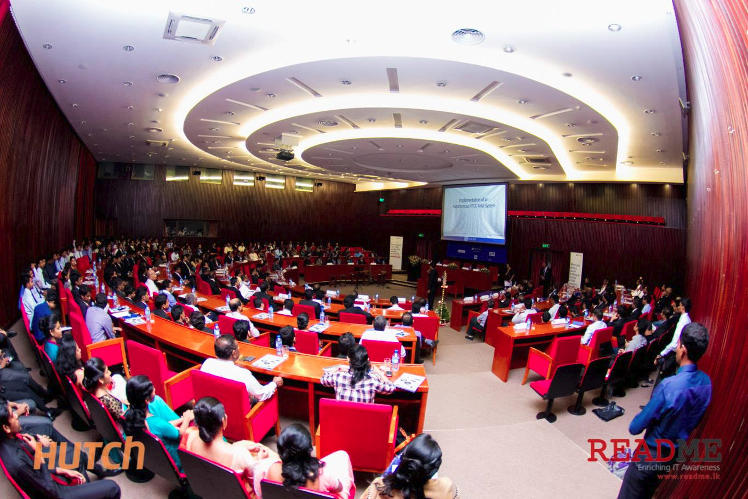 However, the meat of the event were the presentations from the somewhat tense-looking students. After the launch of a magazine termed "E-carrier", these presentations began. These vary from fields as diverse as biomedical engineering to new ways of encoding video. For example, we saw one project focused on noninvasive monitoring of endothelial function, and yet another discussing an implementation of 40 Gbps bandwidth for the physical layer of the OSI model, and shortly after that, an implementation of a HEVC video codec.
While we haven't recorded them all, there were more – a VTOL (Vertical Take-off and Landing) quadrotor which can be used in areas otherwise inaccessible to humans, and a a project to facilitate the blocking of cell phones in prisons using USRP were but some of the project presented throughout the day.Once all the presentations were done, the Chief Guest, Prof. Ananda Jayawardena took to the podium to address the gathering.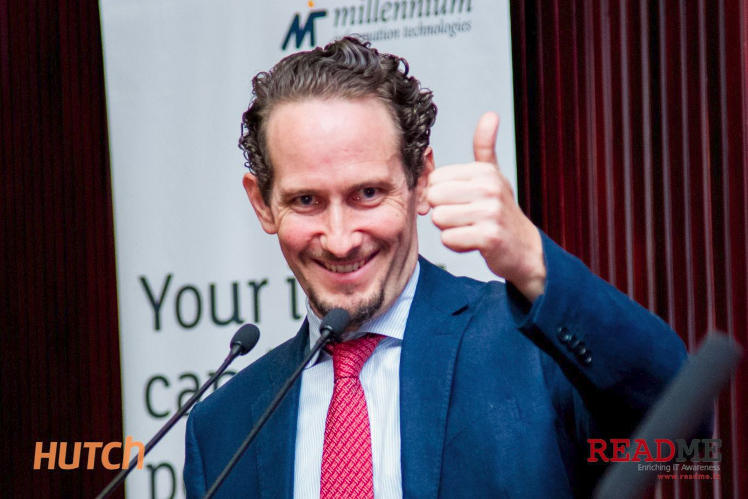 After a bit of food and refreshments, Mack Gill, CEO of MilleniumIT, came up up on stage to talk about the importance of the University of Moratuwa, pacing the way for the next segment: a panel discussion about facilitating new directions for the industry and graduates. We had a few giants from the industry present:
Hemantha Jayawardena – COO of MilleniumIT
Sankalpa Gamwarige – General Manager & VP – Engineering – Zone4x7
Ranjith Rubasinghe – CEO – Mobitel (Pvt) Ltd
Dinesh Saparamadu – CEO – hSenid Group of Companies
Kithsiri Samarasinghe – Senior Lecturer – University of Moratuwa
Lastly was a distribution of certificates to those students who have performed excellently and also special awards to the Team that placed third At IEEEXtreme 8 competition, the team that won the International Robotics Competition held in Bombay and the winners of the 21st International Mathematics Competition held in Blagoevgrad, Bulgaria in 2014. Sandamali Devadithya was awarded the prestigious LSS (Leadership, Scholarship and Service) Award sponsored by Millennium IT, which has since become a mark of the highest distinction from the University to a student. After a short address, the event came to a close – just in time for dinner.