AIESEC Colombo South – which hails the University of Moratuwa as its home – is launching one of their biggest projects to date: Fuegosticka.
What is Fuegosticka, you ask? Well, it's about video games and, by extension, about digital interactive entertainment. But that description doesn't do it justice: Fuegosticka is little bit of both sides of video games – the making and the playing of them. It's a platform where AIESEC Colombo South intends to bring interns from all over the world together with local undergraduates through the medium of gaming.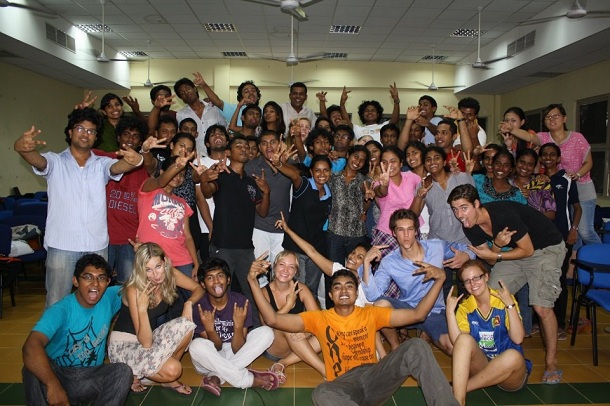 This rather unique project kicks off on the 19th of January. First up is a Game Development Competition, a five-week affair which is a combination of workshop and Game Jam. The local participants will be working in teams of five to discuss, learn and develop their ideas, guided by selected "industry experts". Since Sri Lanka has almost no game industry, and very few video game developers of note, we guess we'll be seeing a few well-known faces here. In fact, this is where the magic of Fuegosticka happens. Young people from all walks of life putting their heads together to build a game, make new acquaintances, and work together? We could certainly use more of that in Sri Lanka.
These five weeks are scheduled to climax in an overnight Game Jam. As in Jams across the globe, these participants are going to have to sit down and hammer out a game overnight. It's not going to be easy. Making a game never is. But it's going to be fun. And hopefully, enough of the people who crunch through will be inspired to keep developing games.
Once the games have been made, the creaky code judged and the awards handed out, the last part of Fuegosticka will begin – two days of computer gaming.  Open to the public, of course. Registrations are already open online. Teams of five. While it's not officially revealed at this stage what game is going to be played, and which particular set of tourney rules will be employed – drop by the Fuegosticka website and get ready.
Official Web Page:
http://fuegostica.aieseccs.lk/index.html
Event Page:
https://www.facebook.com/events/382770268473323/
Fan Page: