Fusion Awards, the fourth installment, hosted by Sarvodaya Fusion to recognize those who have passed the Diploma in Computer Applications course as well as Fusion Education KIDS courses over the last couple of years was held today 6th of January 2014 at the Youth Center in Maharagama.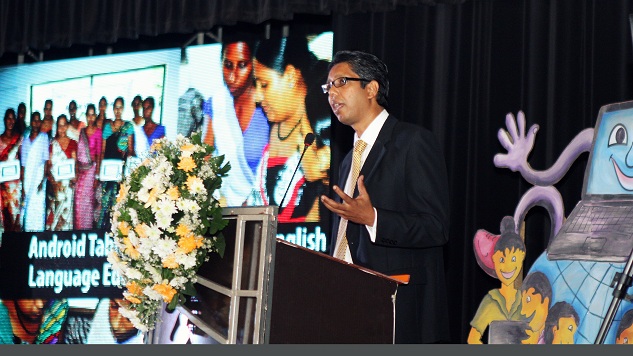 Taking a step ahead from the previous years, the award ceremony this year had many new awards, features and segments that made the event not only just an award ceremony but something more. The Diploma course which was designed by industry and educational experts to meet the current demands in the IT industry is now a nationally accepted diploma.
Over 1200 students have passed the exam in 5 batches over the last 2 years of which nearly 750 students who attended the event today were recognized for their achievement.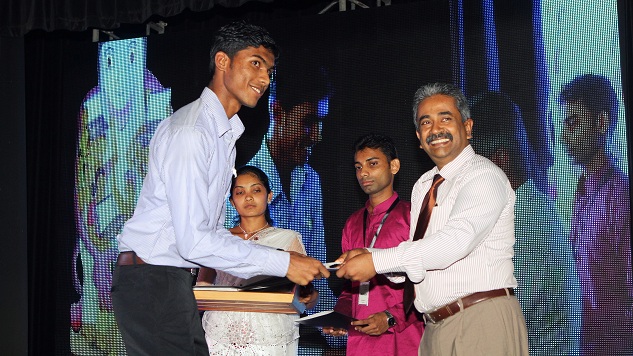 In addition to the awarding of the students, other awards such as Best Young Entrepreneur, Upcoming Entrepreneurs, Best Achievers of each batch and special awards were given to the best performing Android Village Hub villages – a program done by Sarvodaya Fusion together with Etisalat Sri Lanka.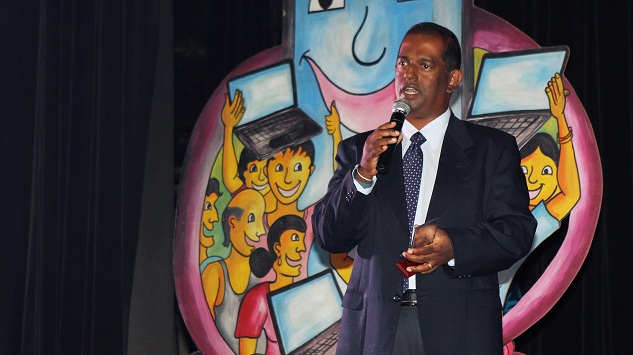 The extra glamour to the event was the presence of top industry and society personal who gave away the awards and certificates. The Chief Guest of the Event was Founder of the Sarvodaya Movement, Dr. A.T. Ariyaratne, while the Guest of Honour was the CEO of Etisalat Sri Lanka, Mr.Dumindra Ratnayake, together with a Keynote speech done by Chairman of SLASSCOM, Chairman of Sarvodaya Fusion and Senior Vice President of Virtusa Mr. Madu Ratnayake.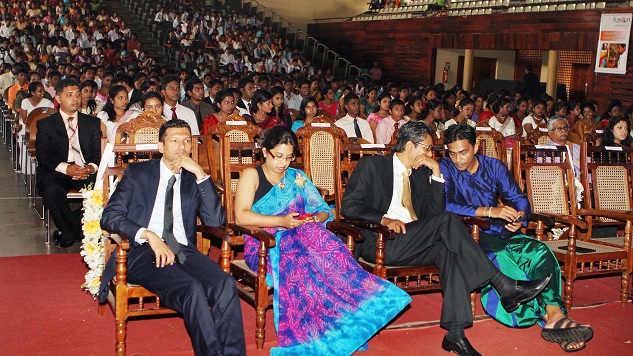 The General Secretary of Sarvodaya Movement Dr. Vinya Ariyaratne, Country Director of Microsoft Sri Lanka Mr. Imran Vilcasim, Prof. Gihan Dias, Managing Director of Abans Mr. Behman Pestonjee as well as senior representatives from the World Bank in Sri Lanka, HSBC and celebrities were among the other imminent guests who graced the event.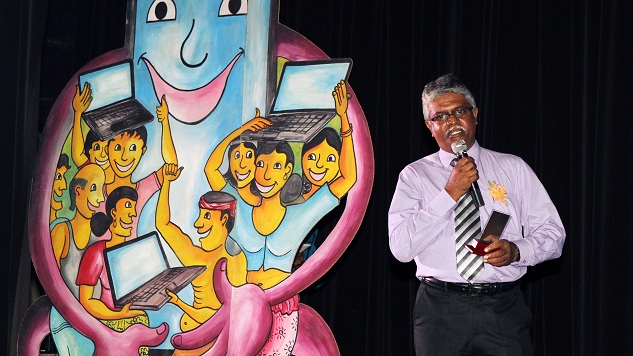 Students from all parts of the island including Jaffna, Batticaloa, Matara, Nuwaraeliya, Ja'Ela attended the event with the center coordinators, while some turned up with their parents to receive their certifications.
Outstanding Partnership Award – Microsoft
Innovation Partner Award – Etisalat
Partner Awards – HSBC, Lafarge & World Bank
SMART Village Awards
Kantale – Bhathiyagama Village – Volunteer Iresha Gamage
Nattandiya – Panangoda Village – Rev. Indravansha Thero
Mawathagama – Madawa Village – Volunteer Pradeep Somarathna
Matale – Nagahathenna Village – Volunteer Buddhika Lakmali
Best Entrepreneur Award – Mr. Santhusha Jayathilake (Udubeddawa Nenasala)
Upcoming Entrepreneur Awards
Mrs. Priyangika Jayasekara – Udalumada Nenasala
Mr. Ishara Madushanka – Info Gate, Kanthale
Mr. Sasikaran –Skyline ICT, Jaffna