[bsa_pro_ad_space id=1]

GamerFest '15 is an annual eSports tournament organized by the Sri Lankan multi-gaming clan, Phoenix GaminG. Mainly sponsored by MSI, the tournament will also be Ranked under the strategic partnership of Gamer.LK, the Sri Lankan Gaming Community.
Hosted by the 2014 Gamer.LK Overall Best Clan Award winner, Phoenix GaminG, the event will take place for the 2nd consecutive year on the 25th of July at Edulink International Campus, Colombo 03.
GamerFest offers all the titles played in Sri Lanka namely: DOTA 2, League of Legends, Call of Duty 4, Counter-Strike Global Offensive, Mortal Kombat X, FIFA '15, HALO 4, Tekken Tag Tournament 2, Need for Speed Most Wanted, and TrackMania: Nations Forever.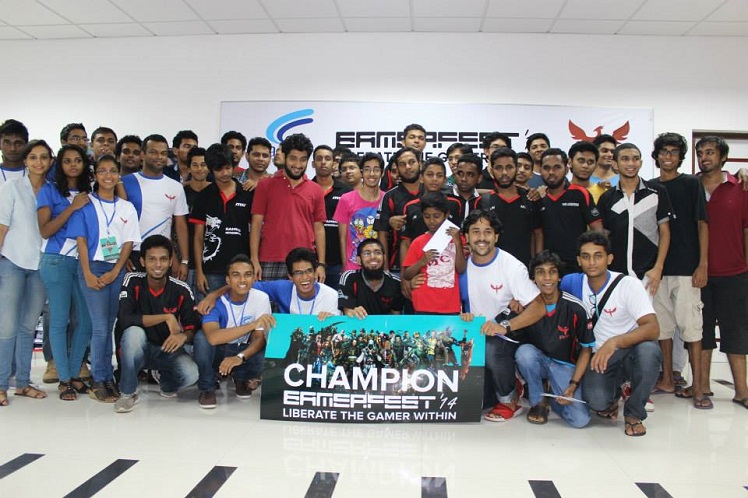 Gamers and game-enthusiasts alike from around the country visit and take part in the large-scale event. GamerFest creates a similar environment as it is in the international scene with special spectator areas and shoutcasters to enhance the viewers' experience.
Unlike in the previous year, GamerFest was forced to keep preliminary round of team games online and LAN because of the great demand and limitation of time. The finalists will face each other in LAN at the main event. This year's event will only be held on one day to ensure all the visitors experience the best of the action.

CEO and event organizer of Phoenix GaminG, Safwan Mansoor shared his thoughts of hosting GamerFest: "GamerFest is an open-arena for many gamers to show their skills. Unlike a majority of the tournaments which focuses only on games such as COD and DOTA, GamerFest gives a chance for even individuals of less popular games another chance outside of SLCG to celebrate victory. We are able to successfully bring you another and bigger season of GamerFest thanks to the strong support of MSI, Edulink Campus, Funnet Café, and all of our valuable sponsors."
If you are a game-enthusiast or wondering how big playing video games can be, head over to Edulink International Campus on the 25th of July and enjoy!