Wearables are the new sexy.
So far, Google has been grabbing all the attention in the smartglass scene, but talk as we may, it's still a very limited-access project. Very limited, in fact. We've got perhaps one or two in the entire country. It's slated to be a pretty big thing – and not just the social ramifications: IHS has estimated that shipments for smartglasses from 50,000 units in 2012 (the year in which they were announced) will rise to a massive number of 6.6 million units in 2016; Business Insider also believes that smartglasses will go viral – all the way to annual sales of 21 million units by 2018.
The danger lies in smartglasses becoming a Google monopoly. Thankfully, Google Glass isn't the only thing of its kind: there are several brands offering similar glasses for lower prices, and most of them are already released.
But to match Google, you need big names, and now those big names are already here. Japanese electronics giant Sony and the Google of China, Baidu, have stepped into the game. Sony's SmartEyeGlass, a slightly bulkier (some would say more sci-fi) device, was flaunted at CES 2014.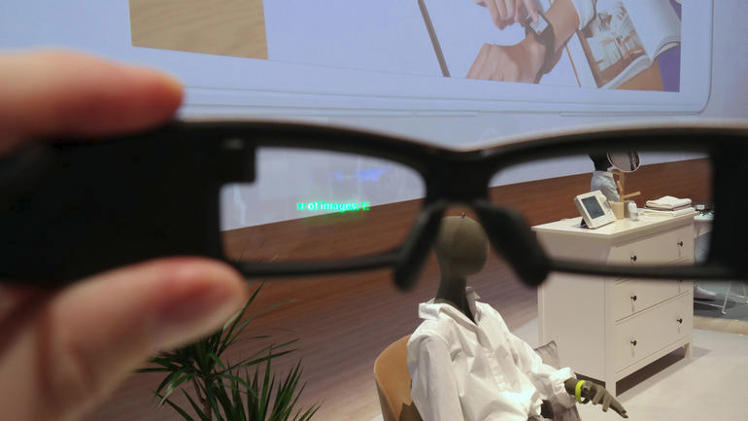 Unlike the normal Glass-esque display in front of one eye, SmartEyeGlass has a display integrated into the lens itself. It can reportedly sync with Android devices of 4.1 or above to get notifications and other information.
The SDK for SmartEyeGlass was released on 18th September; Sony's target seem to be to promote smartphone apps which could connect via Bluetooth before the expected March 2015 release. Yes, we might actually get SmartEyeGlass before Google Glass.
The latest competitor to enter the wearable race is Baidu's Eye. Unlike its rivals, Eye doesn't have a display. Yes, a glass without a screen. Eye's main focus is analyzing data around you like an augmented camera, a clever variation from the main race.
Eye's functions are tethered to your smartphone. Basically, you receive information on things you see from your eyes (eye equipped) on the smartphone's screen. It also seems to be devoid of an actual lens. Baidu's director of international communications, Kaiser Kuo, believes that: "screens impair vision and tire your eyes easily".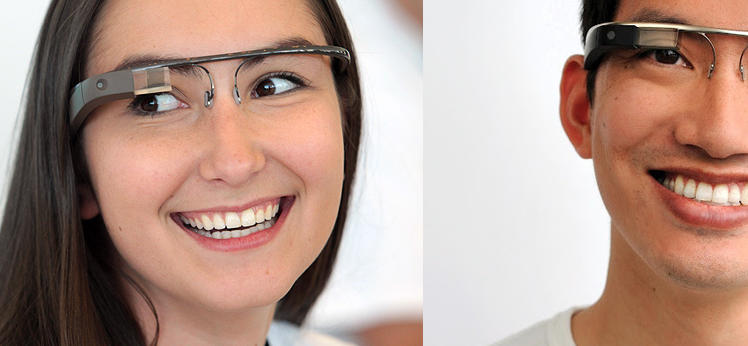 Eye recognizes voice and gesture commands, including "expanding to zoom" and "circling an object with your finger," says Kuo. From what we made out, Eye is specialized to identify your surroundings –  for instance, it has data on handbags and other articles on clothing on ecommerce sites, and while the system's not perfect, Kuo believes that they have enough data to make it efficient.
This device is still under prototype stages with no information on its features. There is no price or release date announced and we don't expect to hear one any time soon.
Glass, being the most familiar wearable, still doesn't have a consumer release date. The developers release was opened to the public on May 15th this year for $1500. For those who are impatient, you can order one even today, inclusive of bugs. Or you can make the smart move – wait for Sony and Baidu to put out their devices, then wait a little more for everyone to learn from each other's mistakes and deliver a better, cheaper generation of Glass.