Meet Google Feud: Searching just became more fun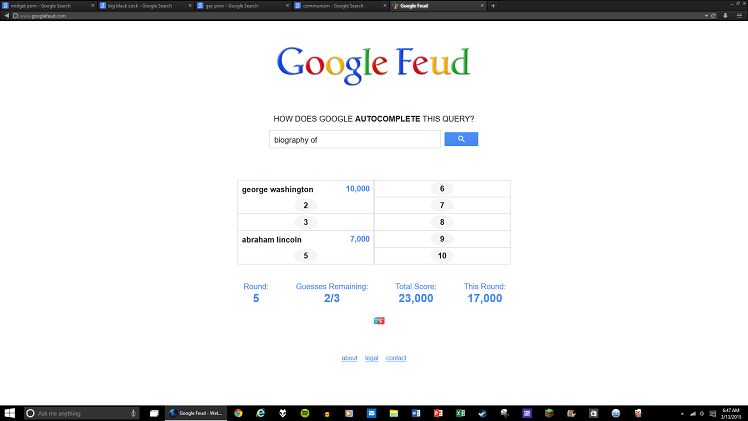 Google's autocomplete has made searching online a lot easier, and even hilarious at times. You either get exactly what you're searching for or it gives you a result that is so off course, you completely miss what you originally intended to search for.
To make things even better, Google has now turned that experience into a game. Called Google Feud (www.googlefeud.com), the object of the game is simple. You choose one out of 4 categories (Culture, People, Names or Questions). After that, the game will give you the first half a search query. Your objective is to complete it.
You earn points by selecting the answers in the Top 10 auto-complete results. Enter an incorrect answer and you get a big red X and a strike. Three strikes and the game is over. Just to make you feel bad, Google shows you the answers after you have answered.
The answers are pulled from Google's auto-complete using the Google API although it has its limitations. For example, the engine isn't adept at combining similar results, so you also have to be absolutely specific in your answers.
Xiaomi plans to have their own Smart Watch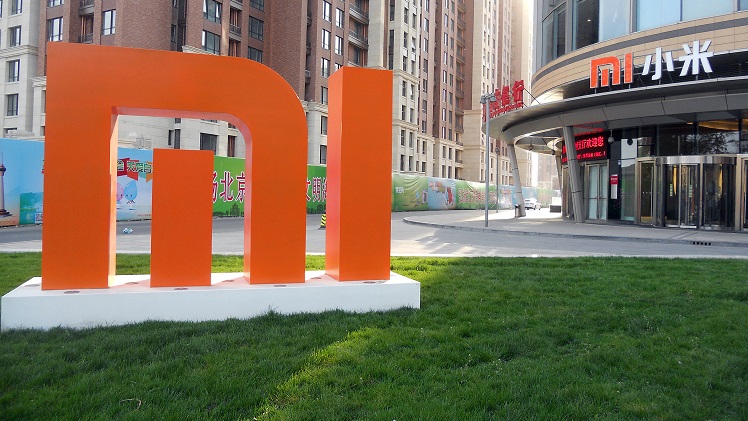 Xiaomi is currently one of the most profitable startups in the world. They have expanded to various markets with their air purifiers, power banks and even pen drives. Now, it appears that the company is showing interest in smartwatches as well. Fuelled by the hype created by the Apple Watch, Xiaomi is reportedly working on their own smart watch.
Boasting an elegant metal design and a circular, it is also reported to have a pulse wave velocity determiner that keeps a check on the stiffness of arteries. Xiaomi's upcoming smartwatches will gauge your internal body activities all the time.
But wait, there's more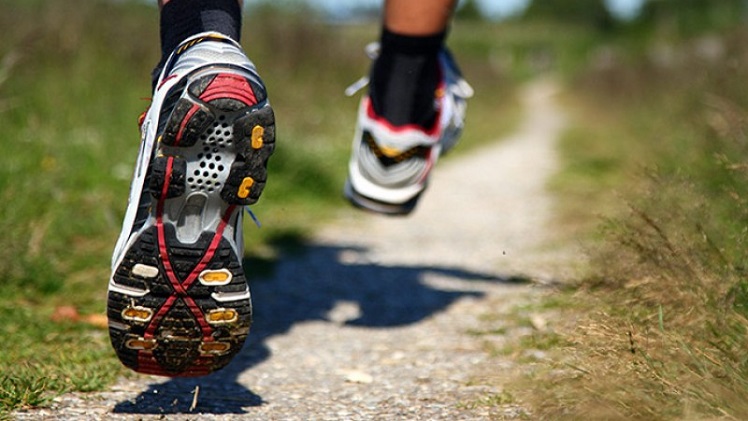 If that wasn't enough, Xiaomi also seems is turning its attention to footwear. The company along with Chinese sportswear company Li Ning, are developing a new generation of "smart" running shoes.
The shoes are reported to include soles with an inbuilt chipset with the ability to connect with a Xiaomi smartphone app that will keep a track of all fitness-related data such as distance covered, progress etc. As with their other products, the shoes will be much cheaper than competing brands.
Li Ning was also involved with Xiaomi's Mi Band. The company partnered Huami Technology, the company behind the smart band, and also a part of Xiaomi's growing IoT ecosystem.
Xiaomi's master plan is to have an ecosystem of connected devices. They invested over $200 million in Midea, a Chinese home appliance maker whose portfolio includes air conditioners, refrigerators and kitchen appliances.
Why does Mario run from left-to-right?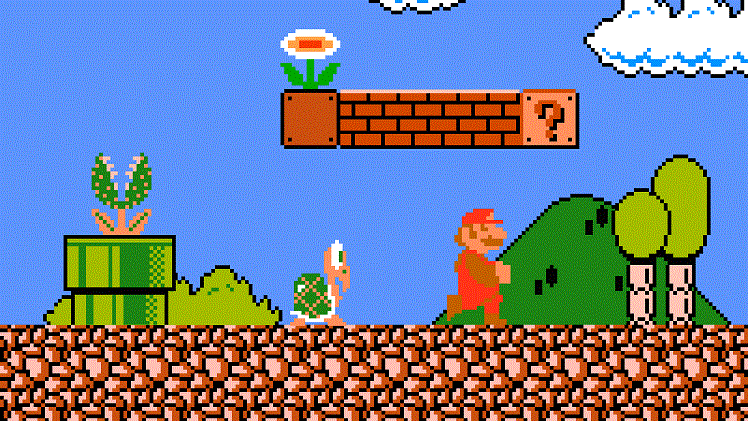 We've all played Super Mario. But, have you ever wondered why he runs from left to right? Or did you just push it aside as game mechanics? Well, there may be a logical explanation to that.
Researchers have deduced that there may be a basic bias in the way people prefer to see moving items depicted in pictures. In other words, people prefer and like objects that move from left-to-right. This would also explain why all the main characters in side-scrolling video games made in the 80s and 90s such as Super Mario run from left to right.
Although the researchers noted that this bias does not apply to people or objects which are stationary.
The left-to-right bias is also observed when designers italicize text to convey notions of motion and speed.