We've heard the stories, seen the Facebook status updates and read the news. The time has come for Government officials to step in and battle out what sensationalized media outlets would dare to call 'Facebook Mafia'. You are allowed to roll your eyes.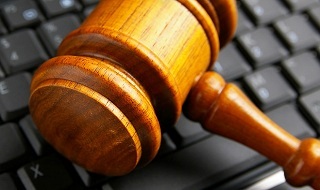 The Ministry of Information and Communications Technology, Telecommunications Regulatory Commission, Sri Lanka Information and Communication Technology Agency (ICTA) are joining hands to organize an awareness-raising program brainstormed by the Sri Lanka Computer Emergency Response Team (SLCERT) and the Ministry of Education.
According to SLCERT, the program is not new but one that has been in place since 2011. A training-of-trainers, the program sought to educate and raise awareness among the IT teachers in schools who in turn were expected to spread the message among their students. The program thus far targeted a district at a time, however amidst present news reports, both the Ministry and SLCERT found it was important to kick things up by a few notches and thereby went ahead with the collaborations. The Ministry of ICT was instrumental in bringing together the Police Cyber Crime Division and other stakeholders, thereby increasing the flow of funds and the reach of this campaign.
Speaking to ReadMe, SLCERT COO Lal Dias noted that it was important to educate parents, teachers and adults in general who may not be aware of or using social media platforms.
"By conducting this program we are able to not only familiarize them with the different networks and thereby able to speak to their children with first-hand 'usage' experience but also convey to them the better uses of social media as opposed to merely updating statuses and uploading pictures."
In the wake of the elections and other political top stories, it is encouraging to know that Ministries and institutions taking serious note of what happens in the life of the supposedly forgotten younger generation. We only hope that those who benefit from this program will take the message to heart and act responsibly. Do let us know if your school or town would be conducting workshops or awareness programs of this nature. If it is of a logistically feasible distance, we would love to be a part of it.