Shalinda "Hades" Jayawardena is a shadowy figure. A long-time veteran of the infamously popular DOTA mod (which would later come to define its own genere), Shalinda and a few of his his friends made a curious switch: they started playing the sort-of-rival League of Legends.
Juggling between this, work and personal life, Shalinda would eventually become a key figure in the growing Sri Lankan League of Legends community – as captain of Team PLUS, which made history by winning the very first official League of Legends tournament at the Sri Lankan Cyber Games. We caught up with him to figure out what it is that they do – and why he's so hard to contact.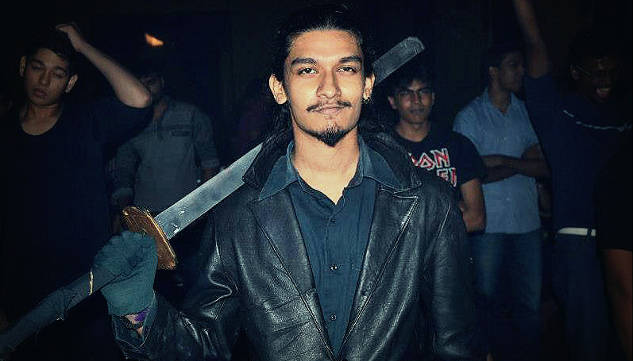 Describe League of Legends and the competitive aspect involved?
It's basically the current leading game in terms of globally active players; a team-based strategic MOBA (Multiplayer Online Battle Arena) themed from Guinsoo's original 'DotA All-stars' where the main objective is to destroy a special structure located deep in the heart of the opposing base. Players get to select from over 100 unique Champions and take to the Fields of Justice to virtually battle it out.
To emerge victorious is the ultimate goal of any gamer, and to do so competitively has been incredibly rewarding to those who've done it throughout major League tournaments across the globe. There've been tournaments where the prize money is as much as $5 million. Needless to say, those are massive organized tournaments and we're still catching up to them in Sri Lanka. Right now we have our own (not so little) community of League players at the  Sri Lankan Summoner's Group – we keep in touch and constantly to to improve our game.
One thing that's holding us back (as a country) is what we call the ping issue. Network latency is a killer in competitive online gaming. Right now we're having some issues connecting to the servers that most of us play on, so we're in the process of trying to get this fixed.
What do you like most about the game?
Quite a few things. Firstly, the way the game is structured, each team member fulfills a certain role towards bringing their team closer to victory. Securing objectives and controlling the map through proper communication, coordination and team-work usually determines the flow of the game. Proper teamwork is a thrill of it's own. But there is no better thrill than a proper challenge. Going up against a skilled team and outwitting them with cunning plays and teamwork is the best feeling.
 You mentioned international tourneys. What do we have in Sri Lanka right now? What's the biggest local tournament for Sri Lankan League players? 
Gamer.lk together with sponsors hosts annual tournaments both online and through LAN, but none rival the Sri Lankan Cyber Games. But this is all very new: SLCG opened its doors to League only last year. 12 teams competed through Elimination matches and a Loser Bracket to make it to the Grand Final. Noob Alliance's 'Troll Brothers' (NA | TTB) faced off against us – our team's called 'Please Let us Surrender' (+PluS+). After more than 3 hours of gaming and 3 nerve-wrecking matches, we were able to become the first League of Legends champions of Sri Lanka.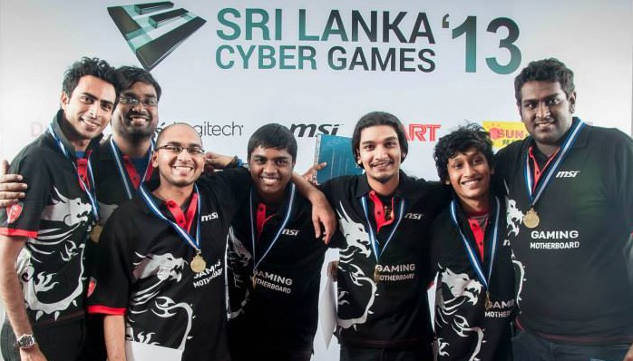 It was the first big step towards emerging in the local gaming industry.  That was definitely the biggest point for League of Legends here in Sri Lanka – crowds, big screens, spectators – and the competition.  It was a small miracle that it happened with all the teething issues, but yeah, SLCG is the biggest star on that horizon right now.  
As an eSports athelete, what do you look forward to in the future? 
Well. I honestly hope to see League of Legends tournaments being hosted more frequently, so that our beloved teams may improve – and eventually be able to soon compete among other South Asian countries through the Garena Singapore server and from that point be able to meet international standards and compete with the top world professionals. I don't see why we can't have Sri Lankan players on the international limelight some day.
 Where we stand today and where we could stand in the near future constantly haunts me. The Gaming World is incredibly challenging, and it will require quite a bit of dedication towards getting better, but with time, patience, hard work and effort, I do believe we have the potential to steadily rise and slowly but surely put Sri Lanka on the world gaming map.