You have a killer playlist. You got the device too. What more do you need? A headset. No scratch that. You want a good headset. But there's a catch. You can't spend and arm and a leg to get one either. So what to do? You go to a mall and scout around for hours on end looking for the perfect plugs or cans that would do justice to your music.
Hitting the sweet spot
A good headset starts at around LKR 1500 and can even go all the way up to LKR10000. The really really expensive ones can go up to LKR40000 and beyond. You may think that forking over that much cash on a headset warrants a brain checkup. As Confucius may have said. "Cheap things no good. Good things no cheap". So where do we draw the line on the sweet spot for a headset?
For all intents and purposes of this article, let's set the base line at LKR1500 and go all the way up to LKR5000. This is the ideal price limit if you want to strike a balance between awesome sound quality and budget.
Skullcandy Jib – LKR 1500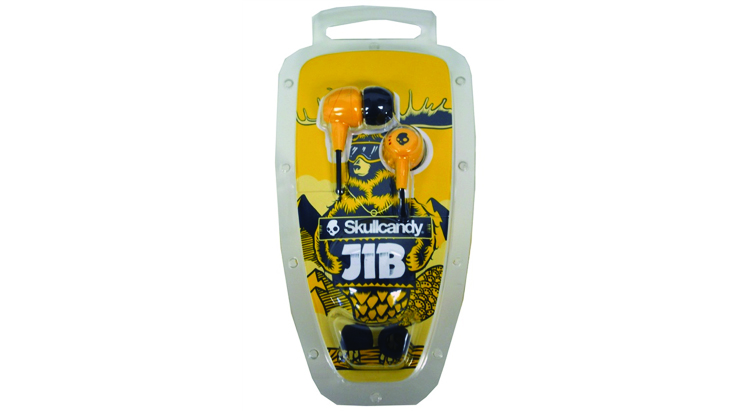 This is the basic earplug for that price. Build quality is quite sturdy and it even comes with one year of warranty covering manufacturer defects. Tis the earphone for the masses.
Sound quality wise, you essentially get what you pay for. Skullcandy is known as a fashion brand and it reflects in their designs too. The bass levels are a tad overpowering. Mids and highs tend to get drowned out and distorted at higher volume levels. But all in all, for the price you pay, a worthy competitor would be really Logitech UE100. But sadly they are no longer in production.
Available at: Redline Technologies, Chelseys, Takas
iDance Jockey 210 headphone – LKR 2790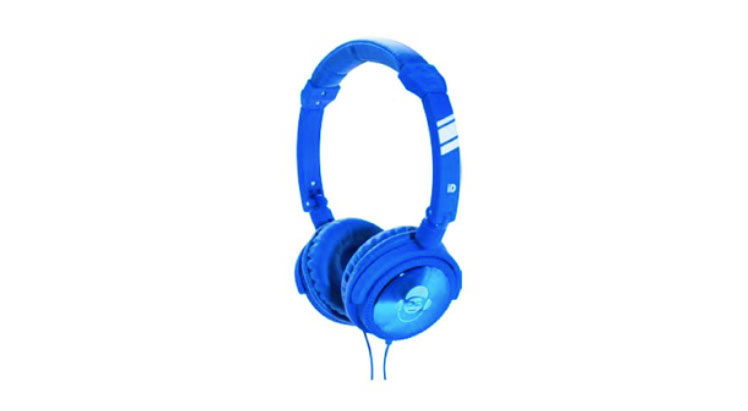 iDance is as relatively unheard of brand in Sri Lanka. Their last appearance was at Infotel 2013 where they had a stall showcasing their headphones and in ears. They cover audio products from Bluetooth headphones to earbuds and everything in between.
The Jockey 210 is a full headphone aimed at the "lifestyle DJ". It comes in a variety of colors which includes a somewhat acceptable dark blue. The headphones are foldable for easy transport for the music fan on the go. It also boasts extra bass with an open ear cup design and has an inbuilt microphone as well. Sound quality wise, there is much to be desired from a set of cans that claims to be aimed at DJs. It DOES have bass. Too much bass actually. The mids and highs are again overpowered by the bass but for techno and EDM playlists, it's pretty decent.
Available at: Takas.lk, Hi-Fi- Center
Skullcandy Riot and Skullcandy Ink'd 2 0 – LKR 2750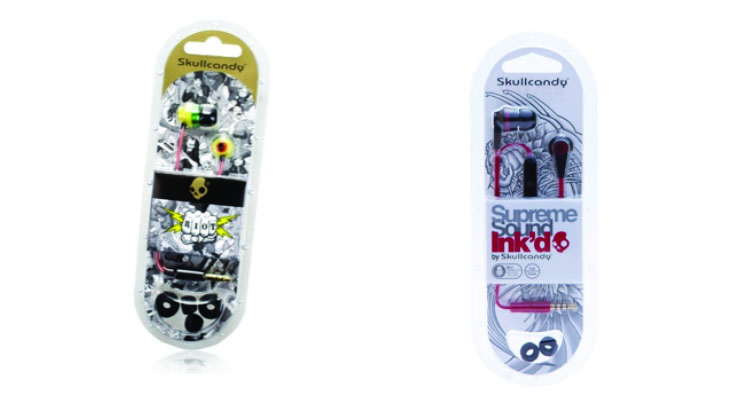 Moving up the price range, we come across two almost identical in ear headsets; the Skullcandy Riot and Skullcandy Inc'd. Available in a wide variety of colors, these also come with an inbuilt microphone so that you can make and receive phone calls while on the move. Sound quality wise, they are a step up from the Jibs and actually offer a decent listening experience. The soft tips are noise cancelling to a certain extent giving the listener a greater sound stage. Music quality is pretty good with thumb no bass but again a bit of drowning on the mids and highs as a result of it. Both the Riot and Ink'd are almost identical in sound reproduction and vary only in a few cosmetic changes.
Users should also be aware that these tend to have a rather fragile build quality especially around the cable and a common issue is the loss of audio on one side. So pay attention when storing your earphones. Warranty does cover loss of audio provided there is no physical damage (broken or exposed cables). Warranty again is one year.
Available at: Redline Technologies, Chelseys, Takas
TDK Clef Urban Earphone – LKR 3100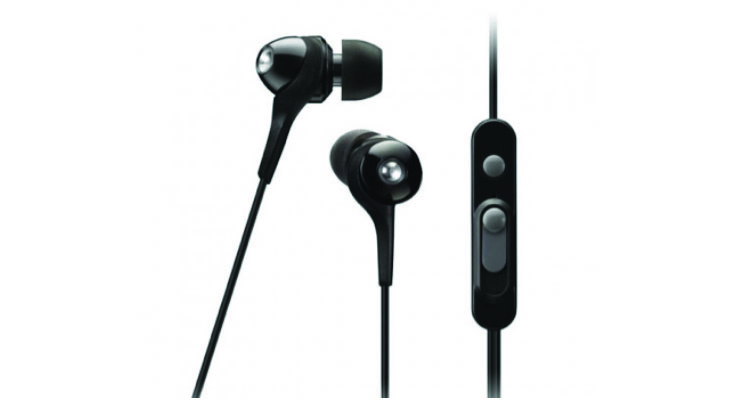 TDK has been around for a while. They are a known brand for audio equipment and their earphones are not to be scorned at either. They offer good levels of bass with a milder more pronounced mid and high frequency range when compared to the Skullcandy Smokin Buds and Ink'd. 4 sizes ear tips are provided for just the right fit. The Clef-Urban also comes with a built in microphone and is aimed mainly at the smartphone user who wasn't to listen to music and take/answer phone calls on the move. The design incorporates what TDK calls CRVCM (Copper Reinforced Voice Coil Mechanism) which according to them, provides a wider range of frequencies for a more accurate soundstage. Sounds like a lot of mumbo jumbo but gets the job done.
Available at: Takas.lk
Skullcandy Smokin Buds 2 – LKR 3500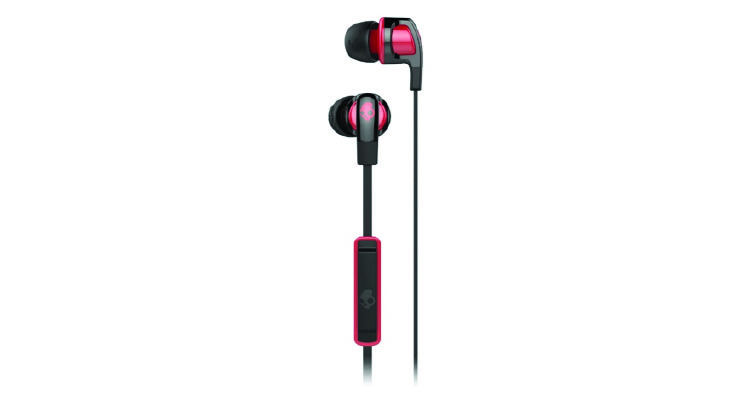 Again we have the Skullcandy. Sound quality again is a bit of a step up from the Riot and Ink'd (which is to be expected as the quality scales higher along the price scale). Build quality is similar to the Riot and Ink'd along with the flat cable that helps keep your earphones tangle free. Multiple size ear tips are included as usual along with the standard built in microphone. Sound quality is not a big step up but mids and highs are somewhat clearer and less muddier that its predecessors.
Available at: Redline Technologies, Chelseys
Sennheiser CX200 Street II – LKR 4000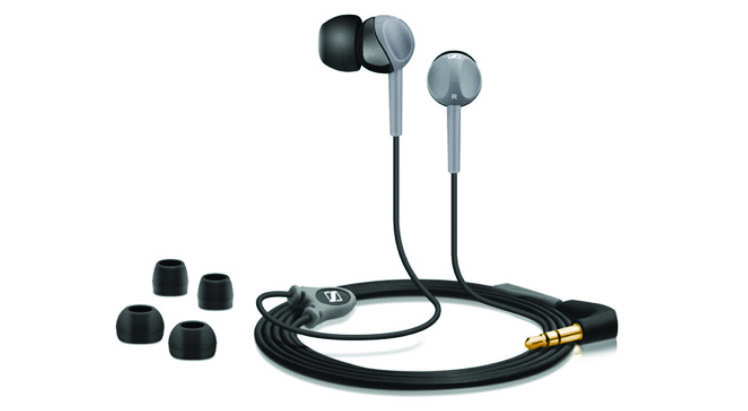 Anyone who knows anything about sound and audio would have heard the name Sennheiser at least once in their lives. Known as a premier audiophile manufacturer, they provide some of the best headphones and in ears along with high quality microphones.
The CX200 Street II holds true to that statement and is a testament to the company's reputation for providing high quality sound equipment. From the packaging to the build quality, the Street II just oozes class and has sound quality that truly puts its competition to shame. Instrumental separation is very detailed and the noise isolation does a pretty decent job of blocking ambient sound so that you can enjoy your music without interference. Proper highs and mids with thumping bass, the typical earmarks of a Sennheiser product.
iDance Hipster 705 – LKR 4190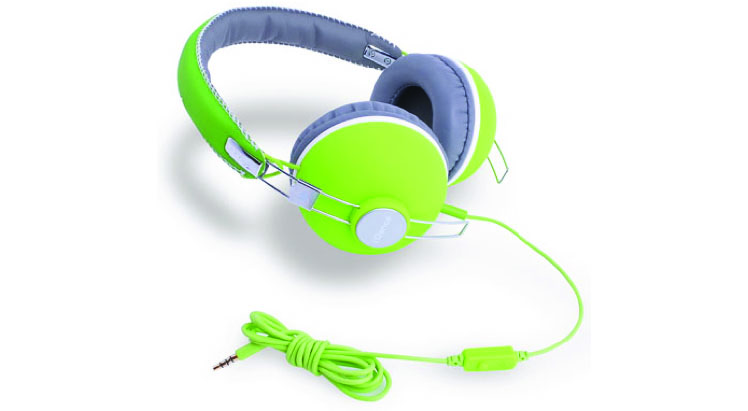 The hipster is another entry by iDance aimed at the DJ and hipster individual. Comes in a very very vibrant green that is sure to attract the eyes of those around you. Classed as an over the ear headphone, it boasts a premium polished surface with aluminum bracket. Again comes with a built in microphone. It also includes free software vouchers to craft your own personal DJ mixes (PCDJ 3DEX LE and Magix Mufin are included). Interesting twist on iDance's marketing though. Audio wise, they are again a decent performer if you're into trance, techno and EDM. For Rock and metal, it sounds rather muddy with almost no instrumental separation whatsoever.
Available at: Takas.lk
Skullcandy FIX and Skullcandy 50/50 – LKR 4500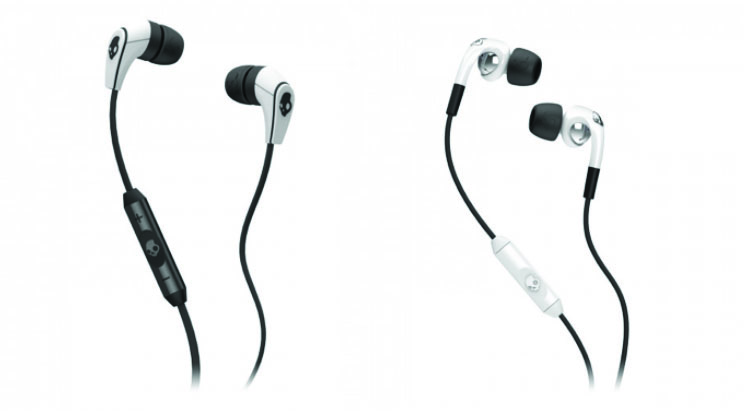 We find ourselves face to face with another Skullcandy duo. The FIX and 50/50. Honestly the naming scheme of Skullcandy has been a bit confusing. What does the Fix fix? And the 50/50 is half and half of what exactly?
Expect more or less the same build quality as previous models of Skullcandy with the cheap, plastic feeling and chunkiness. Again comes with an inbuilt microphone and playback/volume controls for iPod and iPhone.
Sound quality wise, it won't win any awards. Both models suffer from the usual overpowered bass and lack of definitive mids and highs. Both come with carrying cases so that you have something to pack your earphones into and keep them safe.
Available at: Redline Technologies, Chelseys
iDance Disco 700 – LKR 4590

According to the product brief of the Disco 700, "The iDance Disco series couples an eye-catching, disco's inspired design with outstanding comfort and DJ specific features. Utilizing a 40mm neodymium driver unit, art earpieces, and XXL headband, the Disco series can be used by DJs who need to rock the dance floor. Need to talk to your new best friend after a long night at the disco? No problem, we've included a line-mic for hands free conversation. Bring the funk with the iDance Disco Series"
Basically it's a set of cans aimed at the Amateur DJ who wants to be able use his/her headphones to make/receive phone calls as well. Build-wise, it feels a tad sturdy (hence the aluminum finish). The 40mm drivers also pack quite a punch bass-wise and mids and highs are decent. They are after all targeted to the DJs out there.
If you're a DJ looking for a budget set of cans, give these a spin.
Available at: Takas.lk
AKG Q350 (Quincy Jones Edition)  – LKR 5000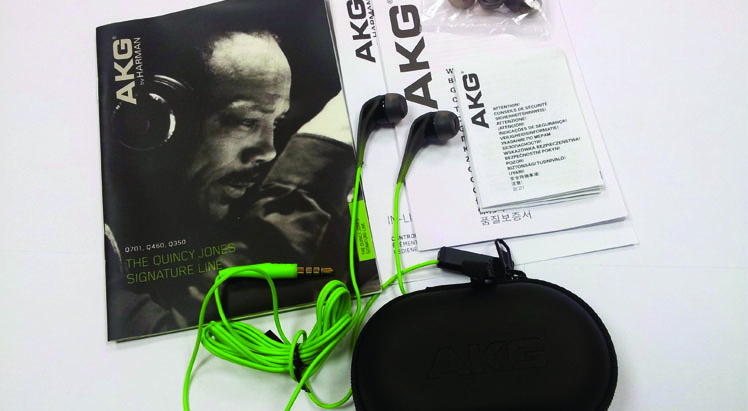 Anyone who knows anything of audio knows about AKG as well. A child of Harman, AKG is well known and reputed for their line of audio equipment ranging from microphones to speakers to receivers and in ear/headphones.
Now you add a reputed record producer, arranger, composer, instrumentalist, record company executive and jazz trumpeter such as Quincy Jones, and you have the recipe for a totally badass set of earphones. AKG + Quincy Jones. It's like a match made in heaven. And it rightfully deserves to be so. The packaging of the Q350 boasts all the bells and whistles of AKG.
Sound wise, this is pretty much the best bang for the buck headphone you can get (possibly rivaled to the Logitech UE350 and UE400 which in turn are a tad more expensive). The bass response is one of the best in the market so far with equal response to highs and mids. Sound separation and instrumental separation is phenomenal. Just load up your favorite track and play it back on this baby and you will be hearing stuff you never knew existed in the track. They are also quite comfortable with pretty good noise isolation so that you can hear more of your music and less interference. Additionally, if all that wasn't enough, the Q350 also has a built in microphone and controls for iPod and iPhone. If you have the cash to splash go for a pair of these and you will not regret it. IF you still doubt it, go to Amazon and check some reviews. You will not be disappointed.
Available at: Abans – Independence Arcade
If you can spend a BIT more than Rs. 5000/-
By bit I mean about Rs. 500/- more. For LKR 5500/- you can own the best budget headphones by AKG and a pair of in ears that will literally blow your mind.
AKG K44 Perception – LKR 5500
For the price you pay, these are again one of the best headphones you can possibly buy. It's AKG! So you know you're getting the best bang for your buck. The K44 Perception series offer a wide soundstage and closed ear architecture to ensure that you hear exactly what you need to hear with no compromise. Ideal for both the home recording artist/musician at home AND the avid music fan, these cans simply wipe out all competition in its category with sheer performance that won't leave a burning hole in your pocket.
Sound quality you ask? Just pure audio bliss. Bass, mids and highs, all perfectly reproduced with superb accuracy and soundstage. Build quality wise, it's not the best, but you DO get an adjustable headband so that it fits snugly no matter what shape your noggin' is. For the price you pay, it's a steal.
Available at: Redline Technologies
Logitech UE350 – LKR 5500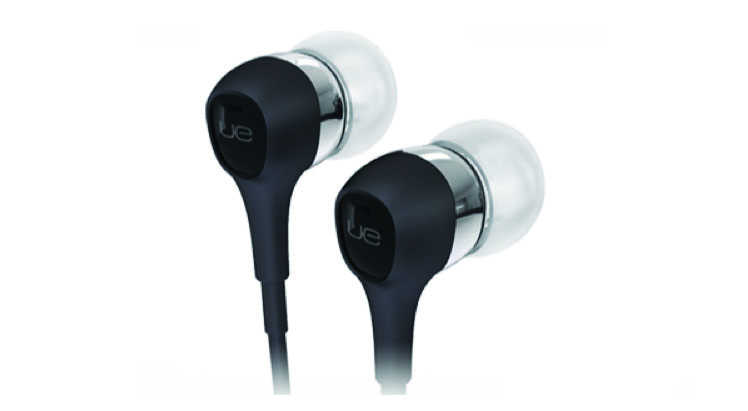 Another premium product by Swiss manufacturer Logitech, the UE350 boasts accurate sound reproduction, amazing bass levels with just the right amount of thump along with very detailed mids and highs. Built to withstand the wear and tear of daily life, these also come with a neat carrying case and 5 sizes of ear tips so that you get the perfect fit every time.
Sound quality is phenomenal and is a close second or on par with the previously explained AKG Q350. Having owned a pair of these, I can honestly say that it's worth every rupee you pay. My initial reaction to these was akin to the jaw dropping scenes found in comics and cartoon. I got these for my birthday and for the next week or so, I pranced around my house dancing and banging into the walls. The soundstage of these earphones fits any style of music be it rock, metal, techno or EDM. Whatever you throw at it, it will proceed to simply blow your mind.
Honestly, if you can afford the Q350s, and shell out a bit more, I would seriously ask you to compare both and pick the one that is most suited for your listening style and pleasure. Rest assured, either one you choose, you won't be disappointed.
Available at: Redline Technologies, Chelseys
Sound advice
Well there you have it. Starting at LKR1500 we went all the way to LKR5000 and a bit more than that too. The products reviewed here are locally available and prices are accurate. If you feel that there are some brands or models that haven't been covered or have you own opinions regarding products reviewed here, please do share your views with us.