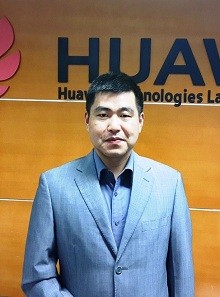 Serving more than one third of the world's population, Huawei Technologies Lanka (Pvt) Ltd, or more conveniently referred to as Huawei, issued a statement on securing the second position in the Sri Lankan smartphone market. A quick look at the stats include a 15.5% market shipment share in the third quarter for 2013 and a 30% growth in the region, with a significant contribution from the island.
According to the Sri Lanka Mobile Handsets Market Review, the inland mobile handset market picked up towards September 2013 and was primarily driven by the new launches from Tier-I vendors and the bundled offers and data schemes introduced by mobile operators.
Huawei has more than two decades of experience in the information and communications technology industry with their presence in over 140 countries, 20 research and development centres globally and is dedicated to bringing the latest technology to consumers especially with the introduction of the world's slimmest smartphone, Huawei Ascend P6.