After much anticipation, the day has arrived. Yes ladies and gentlemen, today is Day 01 of the WSA Global Congress 2013, a fast paced 3 day conference, occurring once every 2 years, that will present the best mobile and web applications and offer their developers a global audience, and discuss the role of e-Content for the global economy, environment, government, healthcare, education and mobility.
Today, we mark the beginning of this conference here at the Presidential Secretariat, better known as the Old Parliament Building, with many high profile speakers and other high-level guests such as government officials, UN executives and private sector leaders from all over the world;  including our own President, His Excellency Mahinda Rajapakse as the Chief Guest tonight.  
So keep calm and stay tuned as we bring you the latest here and on our live twitter account. Also a shoutout to our internet providers @etisalatSL for the high-speed connectivity from this mini fortress.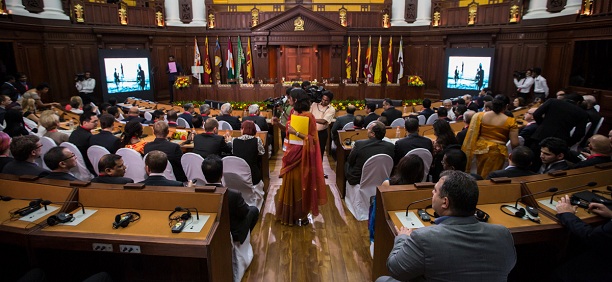 [liveblog]