The iPhone 6 has officially launched! While there's a lot to be said about the phone itself – and perhaps about Tim Cook's selfies with his customers – it's at Hong Kong that the frenzy is reaching its pitch.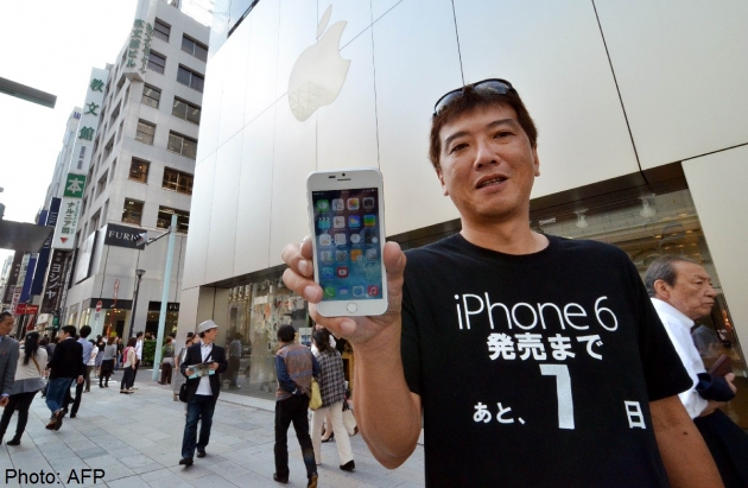 It appears that a combination of limited entrance tickets to buy the iPhone 6 and the exclusion from mainland China from the release map has driven the value of the new iPhone to as much as HK$17,200 (USD $2,219), according to reports from Apple Daily and ZDNet. First-day customers have used the system to their advantage, picking up their allotted two sets of iPhones from the store and immediately reselling them outside at very profitable terms. Demand from China is expected to drive prices even higher.
Interestingly, a Sri Lankan company called Dialcom is also tapping into the Apple fervor. They've announced a Facebook event unveiling the iPhone 6 (for a retail price of Rs 159,900), with the iPhone 6 Plus marked as "Coming Soon". Now, we're quite used to seeing Etisalat bringing down phones on launch to show them to the masses, but a retailer doing it is interesting – and Dialcom's been making some interesting moves already, bringing down some rare phones like the ASUS Zenfone and the Xiaomi Mi3.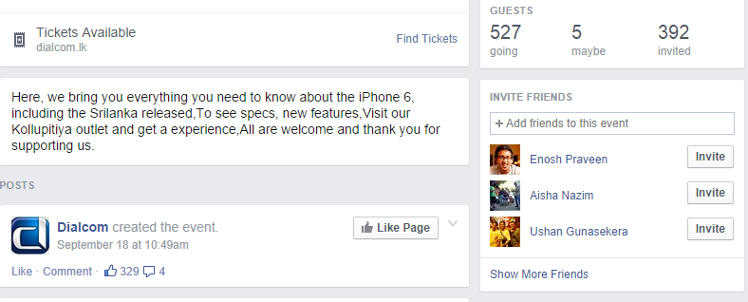 Unfortunately, they seem to be a bit hazy on the event itself – there's a mention of tickets as well. Drop by their event page for details.
You'll apparently be able to gawk at Cupertino's latest offering and decide if you really, really want to make Jony Ive a little bit richer.