Each year, SEARCC, the South Asia Regional Computer Confederation, gives one of it's member countries the honour of hosting the SEARCC International Schools Software Competition, and this year Sri Lanka was given this opportunity with the Computer Society of Sri Lanka organizing it.
The SEARCC International Schools Software Competition, as you probably guessed, is a competition held annually in SEARCC member countries, where students from the Asia Pacific region, develop some simple software to answer a set of questions, within 1 hour and are assessed by a panel of judges.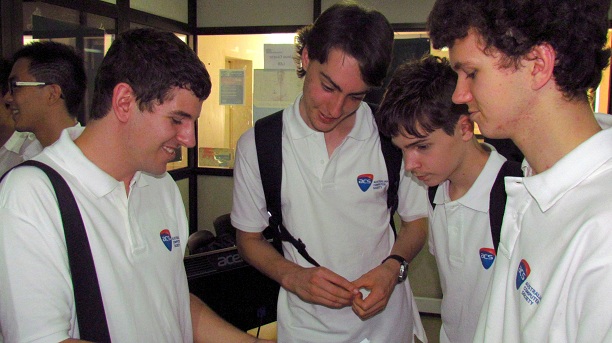 This year's competition saw 8 teams from 4 different countries: Australia, Taiwan, Papua New Guinea, India which was represented by 2 teams along with Sri Lanka it's very own 2 teams.
The competition was held at the University of Colombo, School of Computing on the 27th of October, where after an intense showdown, Team Taiwan came in 1st place, with Team Australia in 2nd place and Team India B taking 3rd place. As for Sri Lanka, Team A came in 4th place after putting up a tough fight against India.
After the competition ended, the awards ceremony took place at the Great wall Restaurant, with CSSL President Mahesh Perera, CSSL Vice President Ajith Salgado, the CSSL Executive Council members along with past presidents and fellow members, taking part.
The awards ceremony began with a short speech by Mr. Mahesh, who mentioned, "There are no losers", referring to how the competition helped improve the software development skills of all the participants.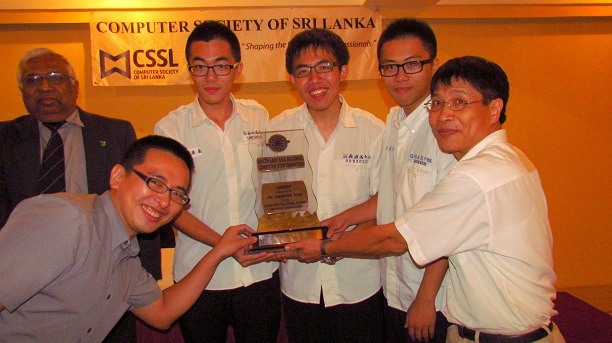 Following Mr. Mahesh's speech, the awards and certificates were handed out to all the teams, including a proud team from Taiwan winning the ultimate trophy, which was followed by lunch for a memorable afternoon.