We all know how most people like to keep up with trends. If your neighbour buys a new car, you beat him by buying a new car for your barely eighteen-old child and adding a new storey to your house. It's important to keep up with competition! The tale sings no different to companies within large industries <insert drumroll of coincidence> such as mobile operators!
As most good things in technology come to Sri Lanka late, eBooks are no exception. From illegally downloading rusty PDFs to your desktop to converting it to tablet or smartphone friendly versions, the 'newest' trend in town is to download a mobile application that would help you to pay for legal downloads. (I'm with you in the case for piracy, dear reader)
Dialog eBooks
A fairly unimaginative name, for the leading mobile operator in Sri Lanka, Dialog eBooks was launched sometime in September 2013. Much hype hasn't been created yet, maybe because we are looking at a library of less than 100 books with only English and Sinhala languages. The tie up is with Sarasavi and by September 2014, the Operators hope to partner with others and expand their library to around 500 reads.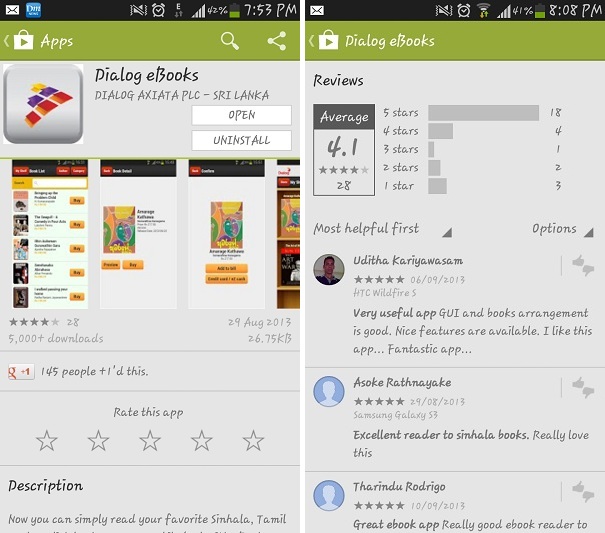 Dialog claims to try for approximately 15-20 books a month, however this is primarily at the discretion of Sarasavi. Before focusing on the more positive side of things, the next two biggest drawbacks were the UX and speed. It runs on HTML 5 and is tortoise slow on both Android and web.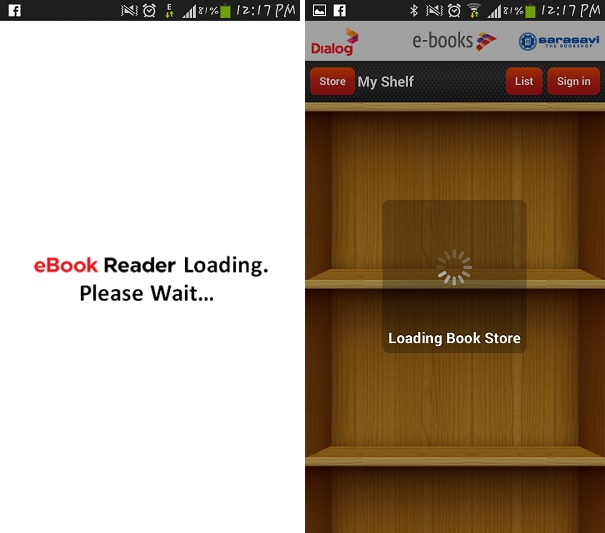 Now for the good stuff. Dialog eBooks offers a few free books, for instance, the less-read 'Classics' (debatable). Payment instruments include Dialog EZ Cash and credit cards. The former is highly capable of adding a blob to your monthly bill, but you wouldn't know in real time. Moving towards the price factor, you save 25% as opposed to a regular paperback purchase. Other perks include, the ability to download books from the app and read it offline, even in non-reception areas. However, this option is not available when accessed through web on ebooks.dialog.lk for Windows, Symbian and Blackberry users.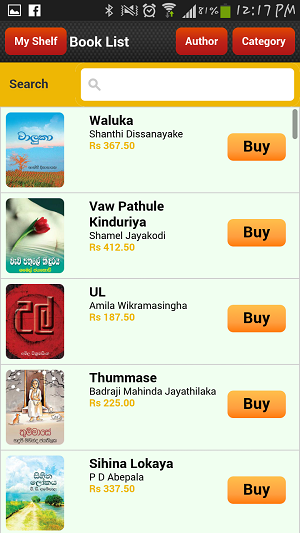 So here's our Pros-Cons take on Dialog eBooks. Overall, our stance is a little neutral, only because it is new, maybe we would revisit this by the end of the year with a different perspective.
Pros
An eBook store and reader in the same application
Books can be downloaded and read offline
Available on Android and iOS
Available on Dialog EZ Cash and credit card
25% cheaper than the paperback rate
(We assume more books to come on board?)
Cons
The reader cannot request for books
Limited only to Android and web
But what about iOS, Windows, Blackberry and Symbian phones?
(We assume Dialog would incorporate more payment gateways soon)
Application speed is painfully slow. The 25% saved would be expended on data!
The present library stands at 100 hardly enough to tickle an avid reader. Also, it's available only in English and Sinhala, still.