Lampuga: the electric surfboard making waves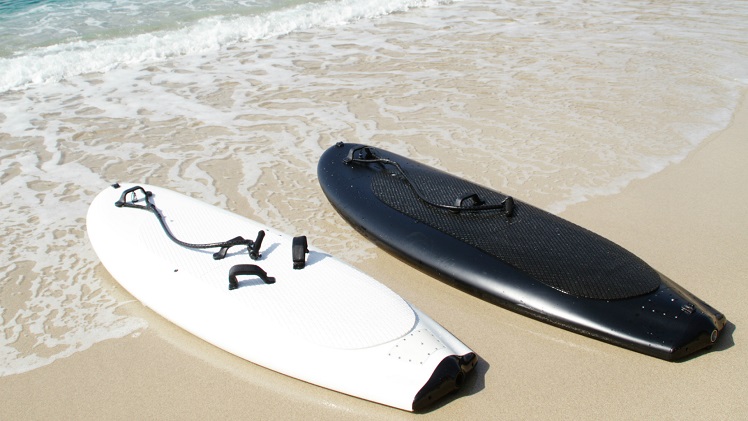 This one is one for all the Surfers. A manufacturing company based in Germany recently announced that it make available for retail the world's fastest electric surfboard. That's right, an electric surfboard.
Called the Lampuga (named after the fast-swimming dolphin fish, or mahi-mahi), it works like a scaled down , battery-powered Jet-Ski, delivering thrust by ejecting water through a rear-facing nozzle in the board's tail. You steer by way of a twist-bar throttle when standing, or with handles on the sides when lying down or kneeboarding
Forged of a lightweight, carbon fiber board, the device houses a 15-hp electric drive powered by a 52-volt, lithium-ion battery. On a full charge, expect the board to deliver speeds of up to around 32mph with a battery duration of around 20 to 35 minutes. This top speed makes the Lampuga the fastest e-surfboard currently on the market.
Should you have the misfortune of losing your balance and falling off (much to your embarrassment),the board comes equipped with an emergency stop mechanism. Basically the leg-leash attachment cuts off engine power instantly if you're not on the board. As for power, the Lampuga can recharge off any standard 230v power outlet and a full charge takes around 2 hours.
Here's the catch; it starts around $17,000, depending on what value the Dollar has in the Foreign exchange scene. It would be pretty cool to have some of these in Sri Lanka, especially in the Arugam-Bay area known for its surfable waves
Surf's up dudes and dudettes!
Around the world in 80-ish days, without fuel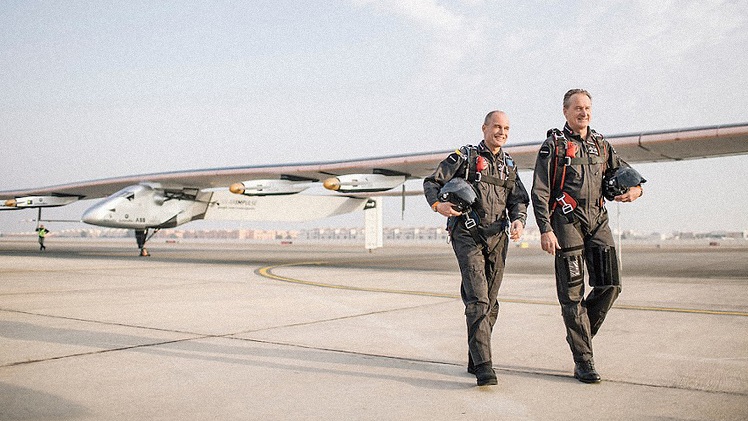 Leave it to the Swiss to make things interesting. Next month, two Swiss pilots are going to attempt to fly around the world. Sure this has been done before, so what's the big deal? Well, they will attempt to do so without using fuel. Rather, they will look for the grace of the Sun to power their solar powered plane, the Solar Impulse 2
Pilots André Borschberg and Bertrand Piccard plan to begin their slow-and-steady voyage from Abu Dhabi in the United Arab Emirates in late February or early March.
Stopping over in Muscat, Oman; the Indian cities Ahmedabad and Varanasi; Mandalay, Myanmar; and the Chinese cities Chongqing and Nanjing, they'll touch down in Hawaii, as well as three places in the continental United States: Phoenix, somewhere Midwest and New York City's John F. Kennedy International Airport. They will then cross the Atlantic and stop somewhere in southern Europe or northern Africa before returning to Abu Dhabi by late July or early August.
The original Solar Impulse had a cruising speed of about 53 mph, and was the first aircraft capable of flying day and night without fuel. Its solar panels harvested energy from the sun, which could be stored in onboard batteries that allowed the plane to stay powered overnight.
The new carbon-fiber plane, Solar Impulse 2, is covered in 17,248 solar cells and has a wingspan that measures 236 feet across. It sports a larger cockpit than the first plane, though it can still only support one pilot at a time, which means Borschberg and Piccard will alternate flying duties for each leg.
Originally unveiled in April 2014, on its debut flight in Switzerland in June 2014, the plane reached a maximum altitude of 5,500 feet and flew at an average ground speed of 35 mph.
Meet BootChess, the smallest Chess game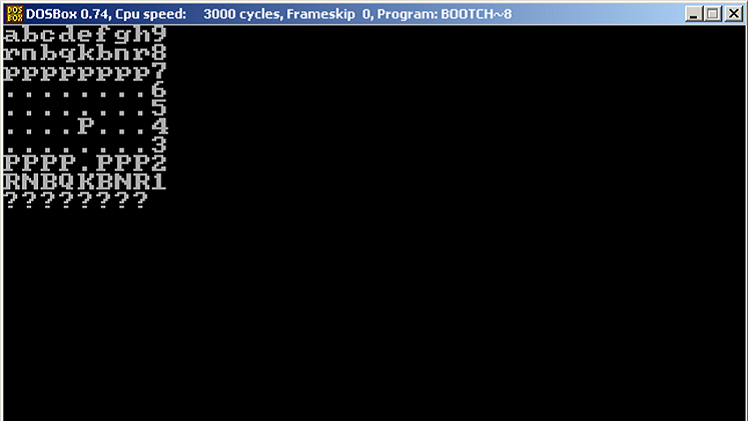 A French coder, Olivier Poudade has developed what appears to be the smallest-sized chess computer program. Called BootChess, the executable file is only 487 bytes in size, and can be run on Windows, Mac OS X and Linux computers.
That puts it squarely in the lead against 1K ZX Chess which is a Sinclair ZX81 computer game containing 672 bytes of code. The 1K ZX Chess held the record being the smallest executable chess game for the last 33 years.
Olivier also added that he hoped his achievement would now inspire other programmers to get involved in the "sizecoding" scene.
He also said that he had wanted to pay tribute to the creator of 1K ZX Chess; David Horne and a host of other individuals of the 1980's English and Russian ZX81 and ZX Spectrum coding community.
To achieve his goal, Mr Poudade who is a member of the Red Sector Inc coding group had to strip down his gamer even more than its 1982 predecessor.
The board and pieces of BootChess are represented by text. So "P" for pawns, "Q" for the queens and full stops "." put in the place of empty squares.
Some critics have found fault stating that the game cannot be considered complete as it doesn't offer castling, which is a defensive move in which a king and castle/rook shift positions simultaneously.
In his defence, Mr Poudade noted that 1K ZX Chess also shared this limitation, and highlighted that his program allowed pawns to be turned into queens when they reached the opponent's side of the board, something that the original 1K ZX Chess could not do