While companies are all about offering comfort and perks and benefits and all other things good in 'remuneration packages', the guys at Leapset, Colombo 07 take things one step ahead by not only giving their employees a kitchen: they've made it a permanent beta test of sorts for their awesome restaurant software.
For those of you who don't know, Leapset is an American company with a sister office here in Sri Lanka. They develop end-to-end restaurant operating systems. Their core business lies in some of America's biggest kitchens, and here in Sri Lanka they make this available in-house / office. The kitchen at Leapset office is only for test-run among employees to refine the application before putting it out into the market locally. Basically, they have an app called Leapset (both on Google Play and the Apple App Store) through which identifies users with their login accounts and takes orders over-the-application and sends it to the kitchen. The idea is to recreate the coffeehouse concept of yore with, well, technology.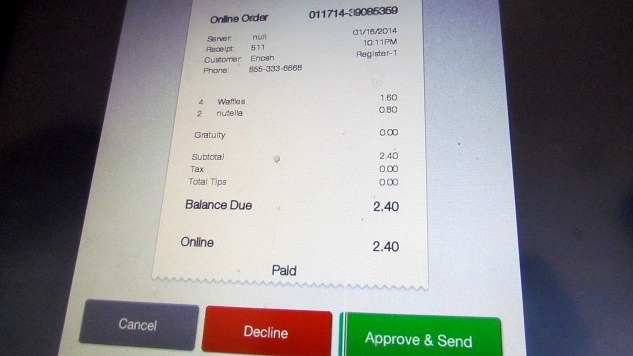 #HistoricalRecap : The coffeehouses were a celebrated concept during the Age of Enlightenment so much so that they were eventually banned for the progressive ideas formulated over coffee. For further information you are advised to read here.
We actually got to have the coffeehouse experience – right at the Leapset office at 59, Flower Road, Colombo 07. Said coffeehouse is the Leapset kitchen, also known as Cafe Conception, which appears to be on Broad Street but is actually on Flower Road and sells murukku. The coffee (and food) is prepared in a little kitchenette, part of a larger recreation hall that has comfortable couches, a table tennis table, carom board and sitting areas for midday or lunch breaks that probably facilitate the discussion of future revolutionary technologies. But more the point, the app.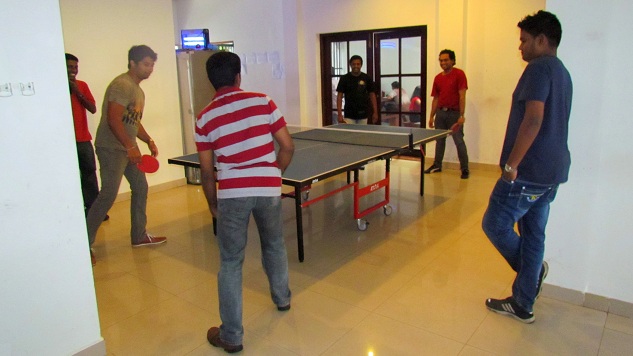 The application helps create orders that would be transferred to the kitchens of the restaurant in real time and voila, prepare food for you while you wait or drive into the location. Payments are made by the debit or credit cards and if a user account has already been created and information provided, repeated purchases perform transactions via the same account. Payments go through only if order is accepted at the kitchen. In commercial use, it catalogs and offers all of these services across a whole range of restaurants.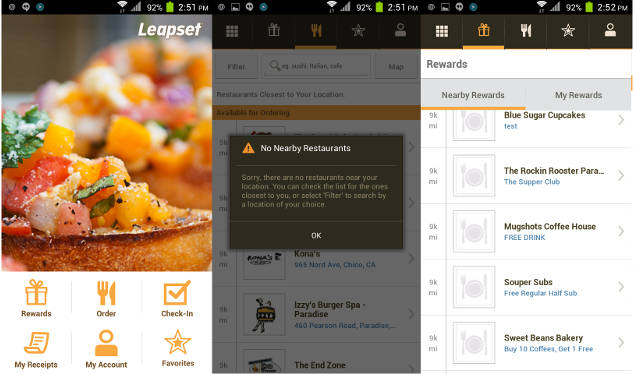 The version we got to poke around with was a more Sri-Lankanized version for the developers at Leapset. Sadly, there's no rice and curry:  it's apparently a little too messy  due to common concerns such as quantity and time of preparation. For the other items on the menu, though, things work just as planned. For examples, when ordering waffles, the customer would pick how many waffles are needed and then choose the desired toppings. Best news is that, if you want three waffles with three types of toppings, it apparently allows it just the same, as customization for each waffle is part of the app.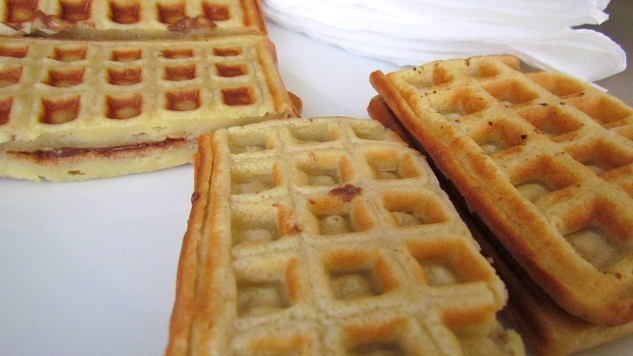 Crafting a similar experience, Leapset is able to cancel an order due to the unavailability of enough Nutella for fifteen pancakes. It certainly was an interesting demonstration of an app which we otherwise would have dismissed as being outside the Sri Lankan scope in which we operate.
After the demo, we grabbed the Google Play version, flipping through it's features. One of the neatest is that it functions a lot like Foursquare: you can check in and certain restaurants have offers – like discounts or even free coffee. Perhaps one day Leapset will be able to bring this app to Sri Lanka. I can definitely see all the up-and-coming coffehouses listed on my phone. More coffee, ma'am?