LinkedIn, with 230+ million users worldwide, has fast risen to become the preferred networking platform for professionals. A plethora of connections are made, ideas are exchanged, knowledge is shared and of course sales closed and money made thanks to this amazing channel.
Did you know that 35% of LinkedIn members are key decision-makers in their respective companies? Imagine the opportunity to be placed in a position to connect with them.
Yep, we'll let that sink in for a bit.
Sadly, in the context of Sri Lanka, social media for business is still in its infancy. The most popular platform Facebook has a mere 2 million users, about 10% of the country's population. At the time of writing 408,884 Sri Lankans are on LinkedIn. That's 0.17% of the global LinkedIn membership. And of the 3,254,531 Company Pages, only 1,444 belong to Sri Lankan organisations.
Take a minute and skim through some of the 400,000+ Sri Lanka member profiles and you can be sure that most of them are incomplete. A good number of them do not even have profile pictures. This goes on to prove that most of the Sri Lankan professionals on LinkedIn do not understand the potential LinkedIn offers to:
Enhance knowledge
Grow relationships
Gather market intelligence
Generate leads
Build one's online reputation and much more
Sydney-based Digital Marketing Agency solomoIT, along with zMessenger, a renowned Mobile and Social Media Marketing service provider in Sri Lanka, joined hands to create a paradigm shift in the minds of Sri Lankan professionals. The result was Sri Lanka's first ever workshop on LinkedIn. The facilitator was the CEO of solomoIT, Logan Nathan who has a proven track record as a sought after LinkedIn trainer and social media strategist. The workshop was aptly titled Social Selling – Leads from LinkedIn.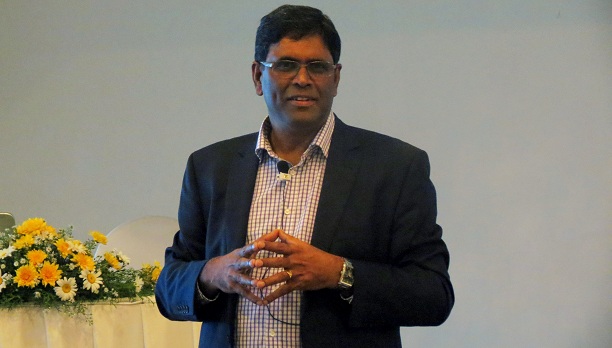 It was great to see that the first LinkedIn training workshop was a success with over 50 professionals partaking at Galadari Hotel on the 22nd of October. Logan captivated and enlightened the audience on the relevance of social selling and how we can leverage LinkedIn to make fruitful connections, enhance knowledge and generate sales leads.
The first part of the session was all about breaking down the very concept of social selling and how one can go about building a solid online reputation.
The latter part of the session took a hands-on approach. Logan took his own profile as an example to show participants how to:
Tweak their profiles for maximum leverage
How to engage with other professionals and
How to activate the Company Page
The participants too were very actively involved and picked Logan's brains with a number of questions.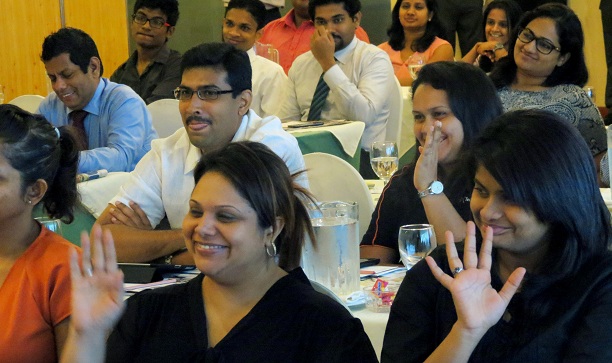 Following the success of this workshop, solomoIT and zMessenger are committed to riding the wave into 2014 to further impart knowledge and empower professionals to harness the power of LinkedIn and amp up their networking and social selling efforts.
Also, swing by the SolomoIT blog and do not forget to download their FREE 'Getting Started with LinkedIn' strategy template!