Anyone strolling along the jogging paths of the internet would've seen the words 'Lumia Cyan', 'Windows Phone 8.1' and 'official rollout' being used a lot in quite a few tech blogs all over. What exactly is all the fuss about? After all, we've had 8.1 for some time now.
On April 14th 2014 Microsoft opened the floodgates: they let everyone get their hands on the the Developer Preview for the next update of Windows Phone – Windows Phone 8.1. 8.1 sorted out many bugs – it wasn't just the notifications bar – and made Windows Phone far more usable. The only catch  – you had to have a developer enabled Microsoft account registered with your Lumia device. The update proved so popular that after only a few hours the Windows Phone App Store was literally overloaded with update traffic.
Microsoft has now announced the availability of the official Windows Phone 8.1 software (for WP8 devices only), along with the bundled Lumia Cyan software bundle.  All of the features presented with previous versions (Amber and Black) have reportedly been put through extensive fine tuning to offer a more refined experience to the end user.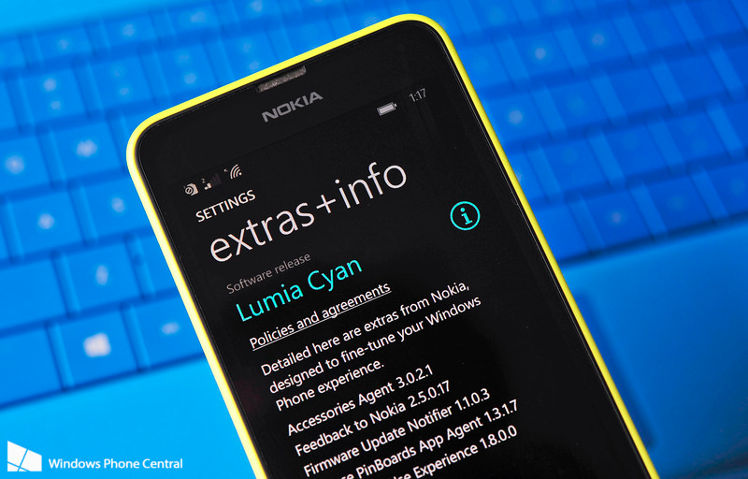 So let's get started:
Data Sense now works like magic. Any and all data usage in/out of the device is strictly monitored, and background usage is restricted when we hit the red line. Even though introduced along with Lumia Black, Data Sense has received massive improvements in 8.1. It now also expands into how the email app utilizes data to send /receive emails. The email app can access data stored with this and can make its own decisions as to how each synced account behaves whilst updating (with the most active one getting high priority and the lesser ones will have their sync intervals spaced out accordingly – which we can always modify).
Out in the wild hunting for free Wi-Fi? Wi-Fi Sense (which presumably runs in the background) creates a massive database of Wi-Fi networks available, and also presents it on the map. And when you're out there with your phone looking out for internet Wi-Fi Sense automatically offloads usage onto known networks.
Internet Explorer 11 (Mobile): legend has it that IE is a browser which is only used to download the setup files for other internet browsers. But with IE11 for mobile, Microsoft has actually done a good job of this, allowing for a very fast browsing experience that feels as if its part of the OS rather than a separate app. It also now supports inline YouTube video playback, and also downloading of some videos based on the site settings.
Nokia Creative Studio 6 (CS6): It'll be an utter shame if Lumias boasted some of the cutting edge in smartphone camera hardware technology, and did nothing to handle the software side. In comes Creative Studio 6 – a whole set of multimedia tools with a total redesign applied on the interface. You have image editors and even a Nokia Camera app (which has an impressive set of manual control settings) that does a better job than the stock camera.
On the more corporate end, Microsoft has bumped up the security for the devices, and now you can also send electronically signed emails from the device with S/MIME support offered through the device. There's also the free Office software bundled to handle your Excels and Reports on-the-go.
Small, glaring faults have also been fixed, like the fact that you can now pan to any point of track in the Music app. Other than than, Microsoft is pretty hazy on the bug fixes.
So that's much about the important new features offered with WP8.1 + Lumia Cyan software bundle. If you need more details on what are the new items included n the package please feel free to hit the following link to the Nokia Conversations blog: http://conversations.nokia.com/