Some people begin life with a running start, quite often backed by wealth, an expensive education and rather well-connected parents. Tharindu Wijesekara is not one of them. He modestly describes himself as a typical Sri Lankan, and his story is indeed as Sri Lankan as you can get.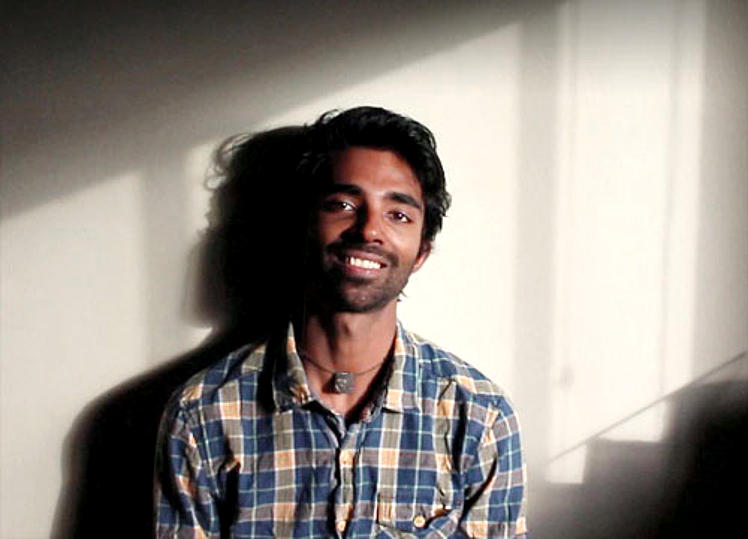 Nevertheless, Tharindu's pretty unusual. He's an artist, a designer and a video producer. He operates a YouTube channel catering to a very niche market – and it's doing very well for itself.  "Bad jokes about Sri Lankans, Australians and Homo sapiens," it claims, shedding little light on the small but delightful collection of satirical social commentaries and witty songs that lie within.
Tharindu is a slow but steady one man army – scripting, acting, recording, editing and marketing his very successful videos on a shoestring budget under conditions the average producer wouldn't dream of working with. He churns out videos that hit hard within a Lankan audience – things like The Difference between Indians and Sri Lankans (White People's Guide) and Foreign Bullshit. His work draws in some 11,000 viewers each day and over 10,000 subscribers await his next video. In the relatively tiny Sri Lankan YouTube landscape, that's a sizeable achievement.
Tharindu hails from Maharagama, Sri Lanka. His childhood was a page out of almost every Sri Lankan child's life: a blur of laughter, studies, exam pressure and cricket with good friends.  He had a twin (a sister) and an older brother. His parents weren't rich and they didn't have the best living conditions, but they did all they could to push the budding Gappiya and his siblings towards a better future.
"Even though my mother didn't work she had a good education and she pushed us to do well in school," reminisces Tharindu. "She could draw well and she would often write poems to us and encouraged us to read often, which I think created the base for the story teller personality of mine.
She was a very loving and encouraging mother, I should say. She gave up her career to look after us but there were times she regretted her decision – especially when we didn't get good marks in year end exams."
He vividly recalls a time when he was soundly beaten for scoring a lowly 12% mark in one particular exam. The beating must have worked, because Tharindu studied hard, passed his Year 5 scholarship exam well and earned a spot in Colombo's Nalanda College, one of the top boys' schools in the island.
"I didn't want to fail at life," he recalls. There they called him "gappiya", because he was small and quick. However, nobody – himself included – could have foreseen his eventual love affair with video and the digital arts.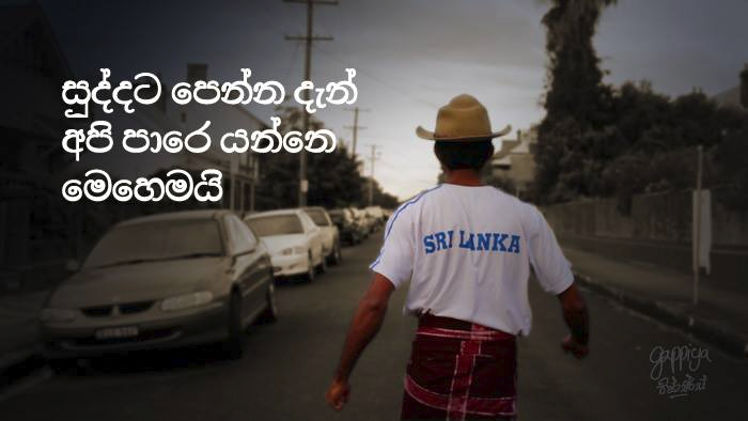 The pebble that started the avalanche turned out to be his brother. In 2002, Tharindu's brother began to assemble a PC. Back then, computers were pretty rare. Tharindu fell in love with the project. Together they roamed all over Colombo, looking for the cheapest parts and hauling them back in the bus. They plugged everything in and hooked it up to the Internet.
The 'net changed his life – literally. Tharindu discovered Flash: then, he discovered design, photography, digital art and 3D in rapid succession. He became obsessed with going abroad and leaning to become a master digital artist. He wanted to know everything.  
"I remember spending most of my nights researching Australian universities and student life," he says. "When I told my family about this, they were shocked, because we didn't have the money to do it or anyone to help us from abroad.
In late 2004 I met a guy called Eranda in a Yahoo! chat room. Eranda would eventually become like a brother to me, but back then, he who didn't know me at all. But he said he would help to come to Australia."
In 2005, Tharindu – the yet to be Gappiya – arrived in Australia. Australia was a new chapter in his life. Six years passed. Tharindu learned his lessons and grew used to Sydney, sculpting a life and work in this new country.
Then, in 2011, he met a girl called Lilly (the mysterious Australian girl who appears in many of his videos). Lilly lived in a small town called Maitland. Tharindu moved in with her and ran into a problem: the town was very closed, very Australian, and few people there knew anything about other cultures. In fact, they'd only seen a handful of immigrants. Tharindu was treated rather strangely.
"This made me think about the vast differences and similarities between our cultures and how people can be judgmental based on your appearance. At the same time I was thinking about immigrant mentality and the inner conflict between the two cultures every immigrant have to live with. I wanted to express myself. "
Initially, he confesses, he had no idea of starting a YouTube channel, but he loved film. "It's a combination of many art forms – music, acting, writing, photography, dancing, etc. A story can be told in many dimensions at the same time. I think that's what drew me to film making."
And YouTube was all he was familiar with. That was how Foreign Bullshit ended up on YouTube, being shared all over social media by surprised Sri Lankan viewers.
"Foreign Bullshit went really viral regardless of its subject matter or low production quality. That was a great surprise for me. This encouraged me to do more videos. I was still unemployed and I started making more videos just to keep me away from getting depressed.
Thanks to Lilly I didn't have to worry about household expenses. She even helped me finding locations, costumes and other actors. I guess that's how the "Gappiya channel" started. I never had a plan on what I am going to do videos on, but I knew I wanted express my perspective about the Australian Sri Lankan cultural differences."
Now, armed with (in his own words) "One Gappiya, a Canon 650D, a RODE mic, a Macbook Pro and a pair of Pioneer headphones," he churns out videos with a bit of arduous footwork involving a day job and the needs of everyday life. He starts off with a screenplay. The first step is seeing how he can make his existing resources go the whole nine yards.

"I only have very limited resources, so I somehow try to bend my story so it can be shot where I live with minimum set design. When planning characters I try to think about costumes available to me rather than trying to buy or lend clothes. It's sort of like building a house backwards. I think about how many bricks, wood I have and then design the house accordingly."
Once the house is designed, he does a detailed storyboard – camera angles, costumes, dialogues, character focus points, even scene time and sound effects under every frame. That helps him cut down shooting time, which is the most frustrating part for him – since he doesn't have a crew behind him, he has to check the tripod, sound and lighting with each shot, so he rarely gets a scene done in one go.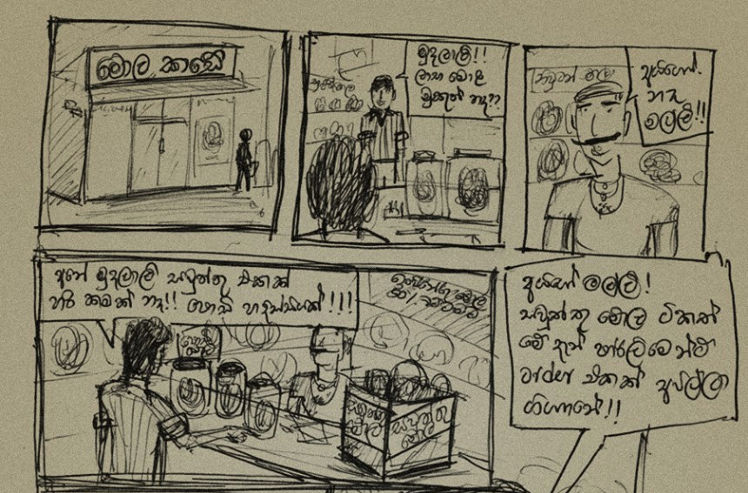 Once all of that's done, he imports everything to his Mac, pulls down the quality a bit and goes to work, fitting everything to the storyboard. Curiously, he finds making music the most exciting step.
"I haven't studied music so I don't really understand much about music," he says sheepishly. "I can't play any instruments so usually it's a lot of trial and error. I thoroughly enjoy this and I think I get pretty impressive results."
All of this takes some 40-50 hours of work for a 5 minute video. It's a lot. To keep everything rolling smoothly, he plans his weeks in advance and sets weekly goals, trying to buy himself as much time as possible for the video work. His enthusiasm keeps him going – and he finds inspiration in other YouTubers, like Julian Smith, Humble the Poet, Rubi Ibarra and fellow Lankans like the Kushan and Srimal Show and Jehan.
"I think YouTube is one of the best platforms available out there. It's free to use and your film is instantly available to a global audience across multiple devices. Undoubtedly it is one of the best innovations of our time.
Most importantly, users can interact with your content in a personal level and I think this helps to get honest reviews of your work. For me, this was a big self confidence booster when I first started."
Gappiya's pretty optimistic about the future, too. He's planning on a sci-fi thriller video, perhaps a series – a dark comedy that he's been writing for a long time. There's a poetry album he plans on unveiling. Perhaps even a Gappiya clothing store in the future.
"I don't think there are any rules," he says, when I ask him about what he thinks new YouTubers should adhere to. "To be honest, I don't know what would work and what wouldn't. But if you believe in your art and put your 100% into your work, your audience will find you. If you sleep with a dream and wake up with determination, success will find you. Stop complaining about things you don't have. Start seeing things you do have and start from what you have.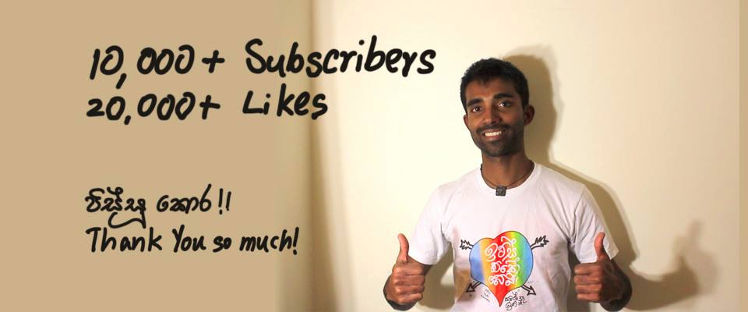 "Never get intimidated by criticism. There are lot of people who just sit at home, complain about their jobs, complain about the system and do nothing to change their lives. They're the first ones to criticize your work. Never back down. The minute you start walking in the path of greatness, there will be plenty of people to say you will fail. Never stop dreaming."