CES or the Consumer Electronics Show is a global consumer electronics and consumer technology tradeshow that takes place every January in Las Vegas, Nevada. The exhibition brings the biggest names in the tech industry for a full on 3 days where they can showcase all their latest gadgets and innovations.
One such gadget that caught my attention was the PS-HX500. As a name, it seems pretty meaningless, till you find out what it does. In a world where the focus is mainly on self-driving cars and the Internet of things and its connected device, Sony has decided to take a trip down memory lane and take us along too. The PS-HX500 is a turntable, yes a legit turntable that will play your old vinyl LPs.
Designed for those individuals who people who want to preserve their records in the highest quality possible or who want simply to enjoy their vinyl while on the go, the PS-HX500 will begin shipping in spring 2016 although a retail price is yet to be set.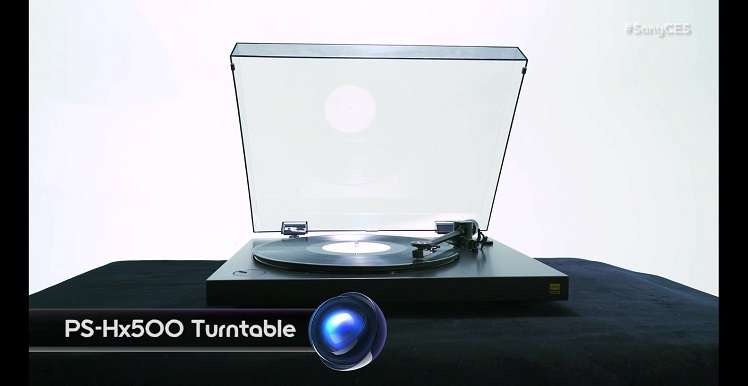 The device can be connected to a laptop in order to transcribe vinyl into digital files which are of either WAV or Sony's proprietary format. You can also opt to just play high quality audio via a connected speaker system.
Akin to how we had to rip CDs to iTunes, Sony too is in the process of implementing such a feature with somewhat of a twist. The turntable also features anti-vibration and anti-skipping ripping.
Overall this seems like an attempt for Sony to say that they are indeed getting serious about high-quality audio. The product, which was released yesterday at Sony's CES keynote, was the main center of attraction at the keynote where Sony spent a good deal of time discussing the importance of high-definition audio throughout their product line.