[bsa_pro_ad_space id=1]
Developing a shell for a mobile phone is serious work. The shell or outer housing of the phone needs to be rugged and sturdy but also visually appealing. Enter the Turing phone. It's a smartphone like any other, but then again, it's also not like a regular smartphone. Whilst devices such as the iPhone 6 and LG G3 and G4 use materials such as aluminum for the body, the Turing phone uses Liquidmorphium (yes you read that right).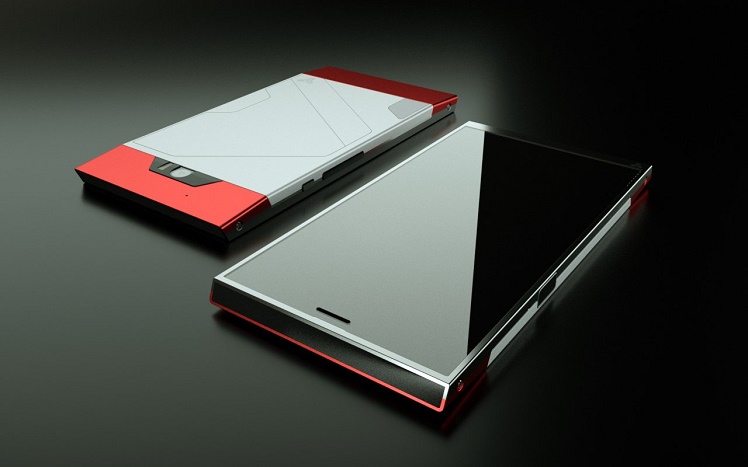 Basically, Liquidmorphium is a material that is a lot tougher than both titanium and steel. It is also able to diffuse shock a lot more efficiently. Also unlike aluminum, if enough pressure is applied, the material will break rather than bend. In addition, it also reflects light very differently from aluminum and stainless steel. So the Turing phone could be considered the world's first phone with a complete Liquid Metal shell.
Thus far, there have been no successful attempts to manufacture pieces of Liquidmorphium of more than 10 millimeters, even though the iPhone 6 uses Liquid Metal only in the SIM card slot. There are rumors though that the iPhone 7 will be made with Liquidmorphium.
But that's not all. In addition to being made of Liquidmorphium (quite a tongue twister if you say it really fast), the phone is also covered with a nanoparticle material thus making it waterproof. Even though water comes through the ports on the sides and covers the circuit board inside, the board is treated with the nanoparticle material thus the water molecules literally bounce off it.
A side mounted fingerprint reader is also included and is a tad easier to operate compared to front mounted sensors. As for power, rather than ye usual USB port, the Turing Phone uses a 9-pin MagSafe power adapter.
Security is another important factor. The Turing phone uses its own end-to-end authentication system and has a unique Turing key inside. Using an intricate encryption, these keys are virtually unbreakable and even App developers can get their own Turing key via a Turing API.
As all Turing keys possess the ability to recognize their peers, it's then possible to create a secure channel between the phone and an app, thus alleviating the need to go through a third-party encryption server.
The Turing phone will launch in three designs and will be available with storage in 64GB (priced at $740) and 128GB (priced at $870. The phone goes into pre-order July 31 for customers in the U.S. and China.
Basically if Wolverine had a smartphone, this would be it.
Thoughts? Comments? Feedback? We would love to hear from you