It's official: According to Reuters Micromax officially owns the crown for the leading brand in mobile phones in India. Samsung, which previously held the title, dipped to 14.4 percent (down from 16.3 percent market share) while Micromax has managed to grab a 0.3 percent lead.
It's interesting to see the Korean giant being brought low – especially in a country like India, which has sales predictions of around 90 million smartphones this year alone.
While foreign manufacturers still are the top dogs in terms of flagship mobiles, the entry and mid-level tide has turned in the favor of local phone manufacturers: even Samsung's established dominance in smartphone market share is dropping as local manufacturers release increasingly better devices. Indian manufacturers' reliance on comparatively low-cost components from MediaTek have enabled them to significantly undercut most foreign devices.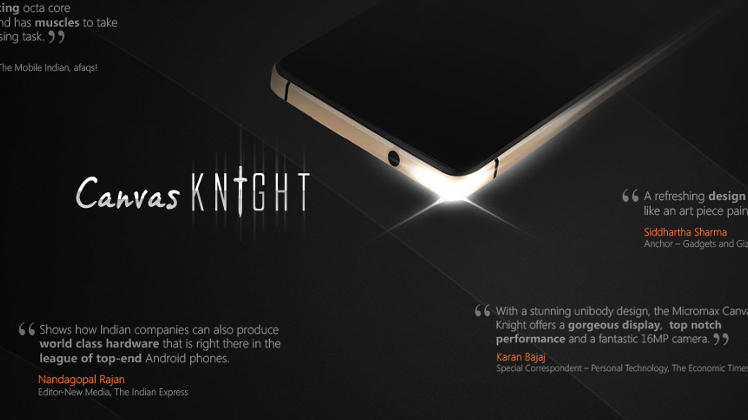 If the rave reviews are any indicator, devices like Micromax's Canvas Knight (pictured above), Spice Mobile's foray into smart watches and Karbonn Mobile's Titanium Octane seem be funneling attention towards flagship potential from Indian manufacturers. Perhaps a day will come when Micromax smartphones are more common than the Samsung Galaxies in Sri Lanka.