2013 will mark the end of Microsoft's one time popular but outdated instant messaging tool Windows Messenger.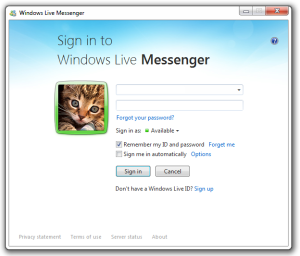 Microsoft instant messenger log-ins would no longer work and users are directed to switch to Skype which was acquired by Microsoft for £5.2bn in October 2011.
[box_light]On 15th March 2013, we are retiring the existing Messenger service globally (except for mainland China where Messenger will continue to be available) and bringing the great features of Messenger and Skype together," said Microsoft's official email.[/box_light]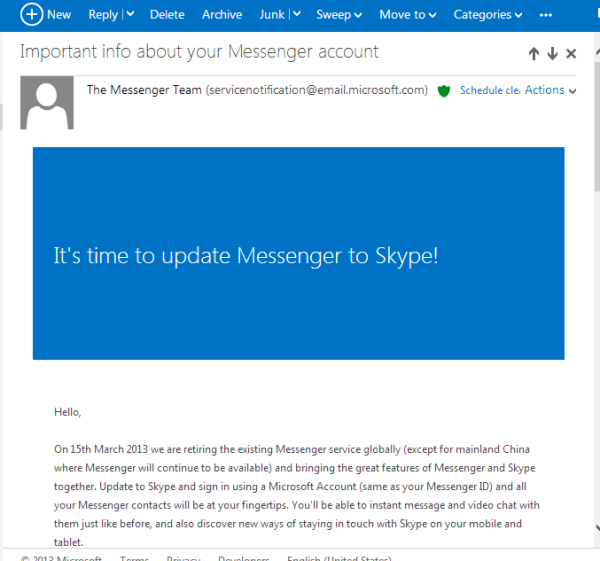 In October this year, Microsoft will turn off support for third-party clients using the open XMPP protocol introduced in December 2011, which includes Digsby, Adium and Pidgin.
However, the Messenger network will function until March 2014, meaning the current Windows Phone and Xbox Messenger clients will continue to work for another 16 months.
So lets upgrade!
Skype is available on iPhone, Android and soon on Windows Phone 8. Download the latest Skype app on your mobile or desktop and then uninstall Microsoft Messenger. You will be able to sign in to Skype on your iPhone, Android, Windows Phone 8 mobile apps and desktops with your Microsoft Account over the next few weeks. If you use another phone with Messenger on it, it will continue to work for a while.
After the upgrade you also have to upgrade and create a Skype account with your Microsoft Account. Then transfer your contact to Skype. If you are already using Skype then you have to download latest version of Skype on your device and then Sign in to transfer the Messenger contacts to the Skype account.