Microsoft releases patch to fix bug used by Chinese hackers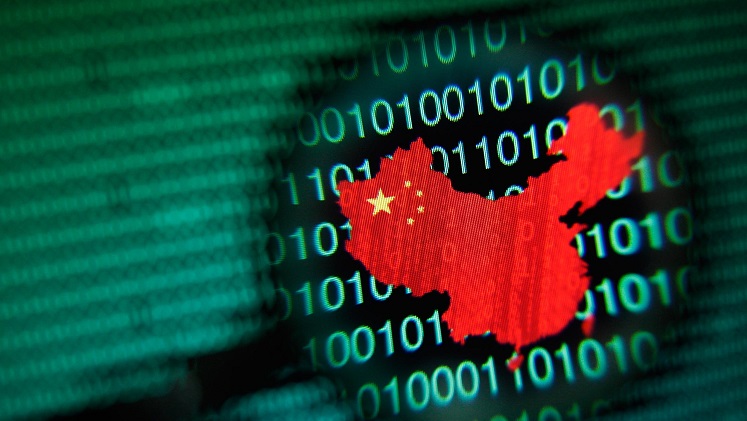 Microsoft has released a patch (So what else is new?). The patch, they claim, closes a bug exploited by hackers, who targeted US military and government networks. According to the release notes of the patch, the flaw was used to compromise Windows based PCs that visited sites that were full of other malware created by the group.
For example, Forbes was one victim who was an unwitting victim in the campaign.
According to one expert, security systems on US military networks ultimately foiled attempts to steal data and had traced the attack back to a group called Codoso.
The Forbes site was compromised via a software add-on, that made use of a version of Adobe Flash , which in turn was vulnerable to an exploit believed to have been created by Codoso. This was paired with a separate vulnerability that the hackers used to takeover Windows machines.
According to a spokesperson for Forbes, the widget was present on the site between 28 November and 1 December, 2014 and "Forbes took immediate actions to remediate the incident. The investigation has found no indication of additional or ongoing compromise nor any evidence of data exfiltration."
iSight had apparently been tracking Codoso since 2010 and was confident it was behind the attack.
Additional intelligence about its origin has been provided by security company Invincea which spotted machines infected via the Forbes exploit on military networks.
Once it took hold on a Windows machine the Codoso malware sought to log what software the machine ran and to map networks to find other machines to compromise.
Samsung: Your smart TV could be spying on you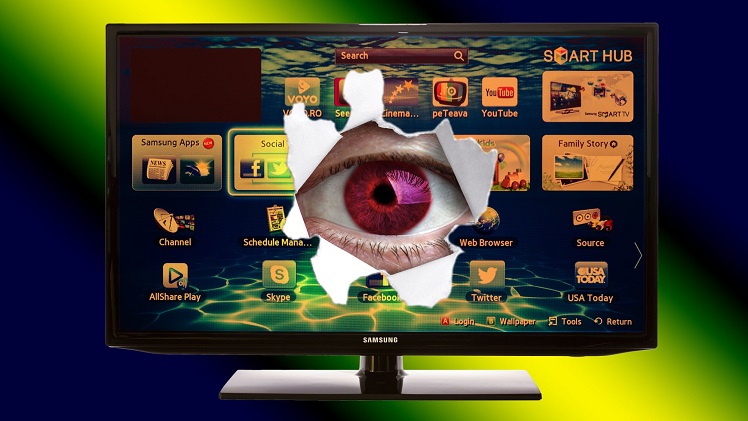 Samsung is now issuing warnings to viewers who control their Samsung Smart TV using its voice activation feature. Apparently when the feature is active, TV sets listen to what is said and may share what they hear with Samsung or third parties (insert ominous music here).
The warning kicked off when a story in Daily Beast published part of a section of Samsung's privacy policy for its net-connected Smart TV sets. These record what is said when a button on a remote control is pressed.
If your spoken words include personal or other sensitive information, that information will be among the data captured and transmitted to a third party.
Corynne McSherry, an intellectual property lawyer for the Electronic Frontier Foundation told the Daily Beast that the third party was probably the company providing speech-to-text conversion for Samsung.
Soon after, there were publications that compared the scenario to George Orwell's description of the telescreens in his novel 1984 that listen to what people say in their homes.
In response to the widespread sharing of its policy statement, Samsung issued a statement to clarify how voice activation works. They show the privacy policy as an attempt to be transparent with owners adding that it took consumer privacy "very seriously".
Samsung is not the first company to face such a scenario. In late 2013, a UK IT consultant found his LG TV was gathering information about his viewing habits which caused LG to create a software update which ensured data collection was turned off for those who did not want to share information.
Say Hello to Spot, Boston Dynamic's hound dog
Boston Dynamics, the google owned robotics company recently unveiled its newest piece of tech; Spot, a four-legged robotic dog that climbs stairs, and can even recover from a kick to the ribs (which you shouldn't do anyway).
In a video shown on Youtube, the new bot is introduced as being electrically powered and moves using a system of hydraulic pumps and valves. The video has already got close to 1 million views.
Unlike Big Dog; the 109KG, all terrain quadruped robot, Spot is significantly smaller but is not ye average lapdog either. At almost 73 kg, Spot is the weight of Scooby Doo (the average Great Dane)
In the video Spot is seen walking along the hallways of what seems to be the company's HQ in Massachusetts. In order to navigate, the robot uses its head which is made up of sensors that help it find its way around the terrain. These sensors can apparently be used to help the robot steady itself after sustaining a blow.
Although this is not an invitation to kick it anyway and the video offers no explanation as to why Spot is subjected to abuse, it does demonstrate Spot's ability to stabilize itself after coming into physical contact of that nature without toppling over. Robots like Spot and Big Dog are built to travel over uneven terrain, and to be useful in the real world, they need to be resilient and not tip over.