Some of Android enthusiasts would have heard of Camera360 Ultimate, by Pinguo Inc.  Fast forward to the present and the same company has released another app titled "MIX".  Basically, it's a different take on ye olde Instagram client. We took to the Pettah Floating Market to try it out on the sunset.
Adding one more to the mix
Mix has a massive collection of adjustment tools, effects, and filters for users to choose from. Bokeh Blur, Selective Color Adjustment, Level Enhancement and Vignette, Tilt Shift Blur, Depth of Field, Color Balance, White Balance and Highlights – these are just a few of the tools available for the app.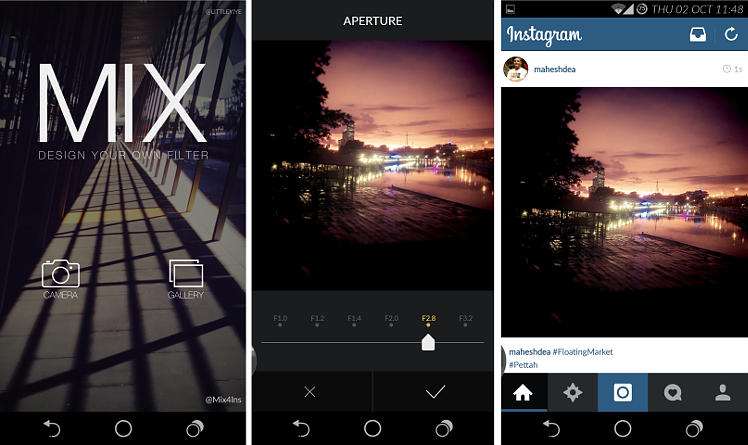 This is in addition to a multitude of individually created handpicked effects and filters. According to the developers, the filters in the app have been meticulously created by hand and are not computer generated. It might very well be one of the most feature-rich Instagram clients we've ever seen. The cool part follow the editing: once you're done, you can upload it to Instagram without hassle.
With great choice comes great screen-on time
As with any photo editing app, you must first choose an image. This is done either via taking a picture by the device's camera, or by selecting an image in your gallery. Once done, you are presented with a selection of nine series of filters. Technically, the first range is enough for most Instagrammers. But then the app moves along to the rest of its features.
This include 10 more filter series (as though the earlier 9 were not sufficient), a complete selection of editing tools  – which span from a blur tool that allows you to replicate the depth-of-field in a photo taken with a proper camera, to adding different textures to light effects, light leaks, and a rainbow of adjustable tints.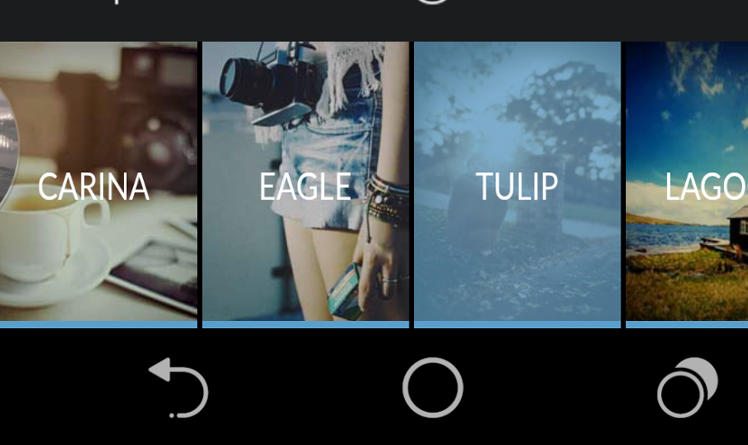 Trial and error is the order of the day.
Once done, the app allows you save a set of filters as a "formula". That's a bit like a template of all the filters you've just spent layering on the image, so you can reuse with ease. Have they one-upped the Instagram client? Possibly.
But with choice comes an increase in the time you spend on your image. In the end, it's another photo editor app: whether you want to spend hours on end editing your images to just the right amount of light and perfect combination of filters, or just want a set of basic filters and no gimmicks, the app is at your disposal, but step into the deep end and prepare to spend some time figuring out what's what.
I can honestly say that the editing levels are remarkably varied. If used properly, some amazing results can be achieved – take that floating market photo, for example: if you know how f-stops work, you can do some pretty cool things with it. Moreover than anything else, the sheer amount of hard work and effort put into the filters has to be appreciated. It's like Instagram, only with much better filters – a proper photographer's Instagram, but in being so it takes a bit of Instagram's traditional simplicity out of the game. Also, make sure you have a charger nearby – you might just need it after all the screen on time.